According to the American Association for the Advancement of Science, more than 5.5 million people die from air pollution each year. So, an air quality monitor maybe not the most common purchase out there. But it's definitely a useful one given how poorly we are handling air pollution issues at the moment.
An air quality monitor is a device that the level of pollution of the air around you. You can have it indoors and outdoors. By buying this device, you can keep track of how healthy the air around you is and make the necessary changes to improve it.  I'd say it's amongst my personal apartment gadgets must-haves.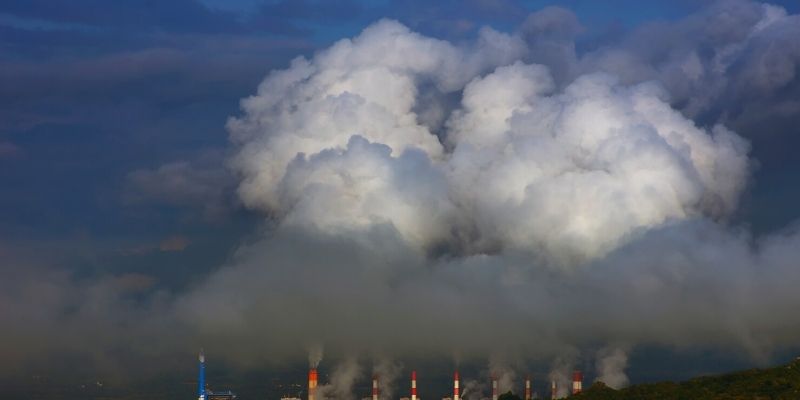 If it's your first time getting an air quality monitor, a search online may be overwhelming with so many choices. It's hard to know which is credible and which will really give you accurate results. I spent hours researching options currently available, so I hope you can take advantage of my struggles.
If you don't feel like reading as a quick suggestion, I recommend this Carbon Dioxide T/RH Meter. Not only can you put it in any spot in your home, but it, by far, seems to be the most accurate and reliable judging by buyers' experience. The screen provides you with different information and can also maintain the CO2 level you want automatically.  
For more options, along with some pros and cons, keep reading. 
Do you have a particular question about choosing the proper air quality monitor? Then use the table of contents below to jump to the most relevant section. And you can always go back by clicking on the black arrow in the right bottom corner of the page. Also, please note that some of the links in this article may be affiliate links. For more details, check the Disclosure section at the bottom of the page. 

Best indoor air quality monitor      
A great option with a sound indoor air quality sensor is the Carbon Dioxide T/RH Meter. This particular model would be the best as it has passed the standards and has been approved by European Directives for health and safety. It has been praised for being very accurate and reliable. Most importantly, it has a built-in relay that controls your home ventilation system to automatically maintain the CO2 level you have set. 
Pros
Can be placed on a table or hung on a wall
The display is easy to read even in the dark
Can be connected to a computer for import data
Cons
Does not display the min/max levels at the same time
Is not battery operated, so must move near a power outlet
Best air quality monitor: top choice 
Like all home devices and appliances, there is a way to make these things portable and made as an app. This next air quality monitor is just that. Suppose you'd like something simple, portable, and techy. In that case, Air Quality Monitor by Atmotube is the best choice, and my top choice, in general. It fits in the palm of your hand, is not covered in complicated buttons and numbers, and you can just open the app to check the air levels.
Pros
Portable and wearable with a sleek, simple design
Also includes info on atmospheric pressure, temperature, and humidity sensors
Comes with an app that is easy and smooth to use; great software
Cons
Some information may be too technical, may have to search if not familiar
Set up may be confusing if you are neglecting the instructions
Best outdoor air quality monitor
It is also a good idea to be aware of the air quality outside our homes, not just inside. For the best outdoor air quality sensor, this option by Huma-i would be that best choice. It's small and simple design means you can take it anywhere. You can throw it in your bag and compare your outdoor air quality indoors. You can place it next to your children and even have it in your car. For something so portable, the VOC results are relatively accurate at measuring.
Pros
Small and compact monitor that can be brought anywhere
It measures potentially harmful VOCs to human health
Also gives you information on temperature and humidity, remind you to air your rooms
Cons
It turns off after 10 minutes to save for the 60-minute battery life
It does not give the exact levels of CO2, just a "good/bad" message
Best portable air quality monitor
The options above are either portable with minimal information or large with all the information. This next air quality monitor would be a mix of both. Though it is a handheld air quality monitor, it still displays sufficient information. Called the VSON Air Quality Monitor, it was designed to totally be called an iPhone of air quality control. It looks very sleek, and even despite its size, it's super functional.  
Pros
Easy to read and understand
Sensitive to changes and responds quickly
Very simple to calibrate
Portable and can be placed anywhere in the house
Cons
Set up and instructions may not be clear and easy in the beginning
Best budget air quality monitor
Suppose you're wanting to test a simple monitor first before purchasing a pricier one. In that case, the Temptop P600 is the budget air quality monitor for you. This particular one uses a laser particle detector to detect indoor air quality accurately. In the case you also don't want a large device that is overly distracting in your home, this monitor is small and compact and almost looks like a telephone. 
Pros
Provides accurate levels and information
The display is clear and easy to use
Small and inexpensive; great value for what it does 
Cons
Not the best placement of the charging port
It will not stand upright when charging; might have to get a cellphone stand
Most accurate air quality monitor
For the most accurate air quality monitor, I recommend this option by BIAOLING. Built-in are electrochemical sensors that can accurately detect COR, HCHO, TVOC, and particle matter. This model is a new design that has an LCD Color Screen Display. Additionally, this monitor will make a sound when the air around you is really unsafe. So, for people who are particularly sensitive to mold, dust, or allergies, this is the sort of device that will help you cope with that. 
Pros
Provides you with a lot of information without having to download any apps
Results and levels are accurate
Portable and you can bring it anywhere around your home
Comes with its built-in rechargeable battery; can last up to 8 hours if charged for 4 hours
Cons
The light display will turn off after a few seconds, and have to press the button again
Placing the battery inside the compartment is a little challenging and fiddly
Personal air quality monitor
Who says safety and technology couldn't be stylish? Okay, maybe this isn't exactly in style, but this sure is a wearable air quality monitor. The Sprimo Labs PAM 01 is the smallest monitor on this list and is definitely made for people who are on the go and are tech-savvy. Not only does it track pollutants, but it also tracks humidity and temperature. Plus, it's definitely a conversation starter when people spot this attached to your phone–definitely a unique find. 
Pros
Can be easily attached to any iPhone and hence, portable
Very accurate results whether outdoors or indoors
Works quickly to give results, and calibration is really easy
Cons
Does not have a special case to protect it
Is very small and might be easily lost if not careful enough
Air quality monitors. FAQ
Why is air quality monitoring important?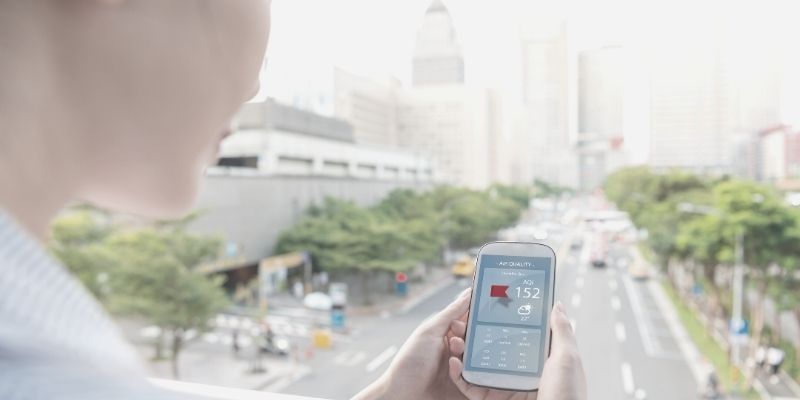 Air quality monitoring is important because failure to constantly measure the air's cleanliness around use could lead to health issues and overall quality of life for the environment. Low air quality has led to 60,000 premature deaths in the U.S. each year. It costs an estimated $150 billion a year in pollution-illnesses, including asthma attacks, heart attacks, respiratory and cardiovascular problems, and irritation in the eye, nose, and throat.  
How does an air quality monitor work?
Indoor Air Quality Monitor typically has an oxygen sensor, a carbon monoxide sensor, and a carbon dioxide sensor. The oxygen and carbon monoxide are electrochemical sensors. While the carbon dioxide sensor is an infrared detection. 
What does the air quality monitor measure?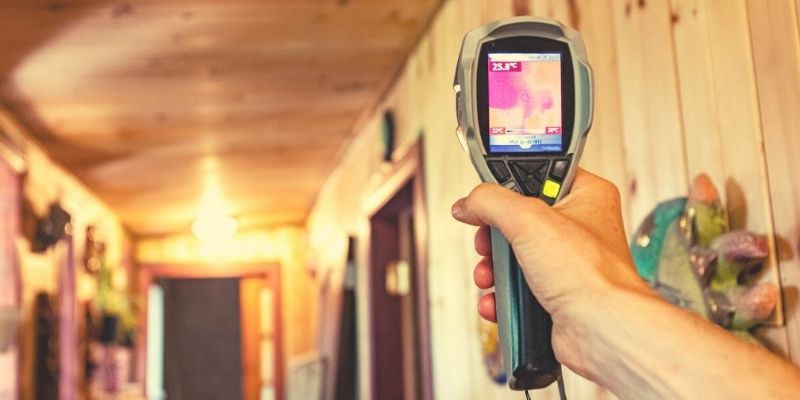 As we've mentioned before, typical air quality monitors measure oxygen, carbon monoxide, and carbon dioxide levels. Depending on the monitor, they can measure toluene, co2, smoke fog, dust, and ink. In fact, many users from California stated that they used these monitors when there was a wildfire near their homes. And it was quite handy.
Some monitors can measure and give you information on volatile organic compounds (VOCs), gases, odors, humidity, pollen, and mold. 
How much does an air quality monitor cost?
As seen above in our recommendations, a good quality air quality monitor can range from $119-$200. These are the monitors that are typically larger, measure and can display multiple things, may also have an app, and can be used pretty much anywhere. The very simple versions with a small display start from $40. 
How accurate are air quality monitors?
When purchasing an air quality monitor, read on reviews, and check if the device has passed specific standards/certifications for health and safety. However, do keep in mind that consumer-bought sensors are not intended to live up to the accuracy of large, expensive, government machines. Many consumer sensors are tested and developed with these larger ones in mind. When set up correctly, following all the instructions, it should give you results to compare and control your air quality.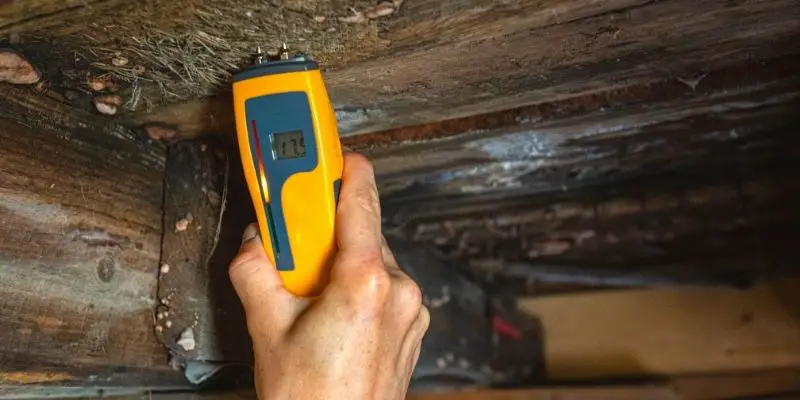 Do air quality monitors detect mold and asbestos?
Air quality monitors don't exactly give you specific levels/details/numbers on mold. Mold will 'float around' in your home, so air quality monitors are still great at notifying you about the quality of air and detecting pollutants.  
Credits: Thanks for the photo to Canva.

At ipoki.com we only mention the products that we've researched and considered worthy. But it's important to mention that we are a participant of several affiliate programs, including Amazon Services LLC Associates Program, an affiliate advertising program designed to provide a mean for us to earn fees by linking to Amazon.com and affiliated sites. As an Amazon Associate ipoki.com earns from qualifying purchases.