This is not your ordinary "here's the list of best electric skateboards, buy one of it" rating. 
The purpose of this report is to provide you with all the possible (but useful) data. Therefore you can: 
Decide whether it makes sense or not for you to purchase an electric skateboard,
Learn how to evaluate the potential purchase,
Pick the model and configuration that fits your expectations.
In this guide, I tried to explain the most important features you should look for when picking the electric skateboard that fits your needs perfectly. I also browsed through all possible options on Amazon and beyond. I scrutinized all the e-boards with the highest customer ratings (about 50 of them).  
I've analyzed and compared boards' crucial characteristics: top speed, hill climbing abilities, maximum range, charging time, motor power. I've evaluated the quality of customer service and technical support provided with each board.
The results of this research are in this text. Top 9 best electric skateboards: each one works the best for its purpose: the most powerful, off-road for adrenaline junkies, best for kids and teens, for adults, the best value for money, waterproof, etc. 
It covers many topics, so you can skip the ones that seem less relevant to you, by navigating the table of contents below. 

Electric skateboards: the history and current trends
The history of the electric skateboard starts in the late 90s of the previous century, Louie Finkle developed and patented the wireless electric skateboard. His first boards, featuring handmade 100% original brushed motor design, seemed like a mind-blowing invention. Exkate, with its speed, reliability, and power were a real revolution. However, those came with a hefty price tag.   

However, according to Wikipedia, it wasn't until 2004-2006 that electric motors and batteries were available with sufficient torque and efficiency to power boards effectively.
More than 16,670 field-related patents were filed from 2001 to 2006. It was only 9,034 from 1995 to 2000.  
So, obviously, electric vehicles are getting momentum. In the first half of 2019, for instance, Tesla has outsold Volvo, Jaguar, Land Rover, Porsche, and a bunch of other established traditional car brands. 
It's not always viable to own a car, though. Sometimes due to the price, sometimes due to the lack of interest for washing it, parking it, or spending time in traffic jams in it. Therefore, electric scooters and electric skateboards are also on the rise. And this trend doesn't seem to be going anywhere. 
Another essential point to cover in this section is the increasing numbers of "super commuters",  people that spend 90 minutes or more per day to get in and out of work. Just to give you some perspective: the recent report from New York City authorities states that there are about 617,000 super commuters in town. And approximately 68.5% of those use public transportation to reach their destination. Which sometimes might be quite unreliable, putting anyone involved at risk that commuting time will be increased due to unexpected maintenance. And I am not even talking about the comfort here… Have you ever travel 30 minutes with your face smashed into another person's armpit? True story.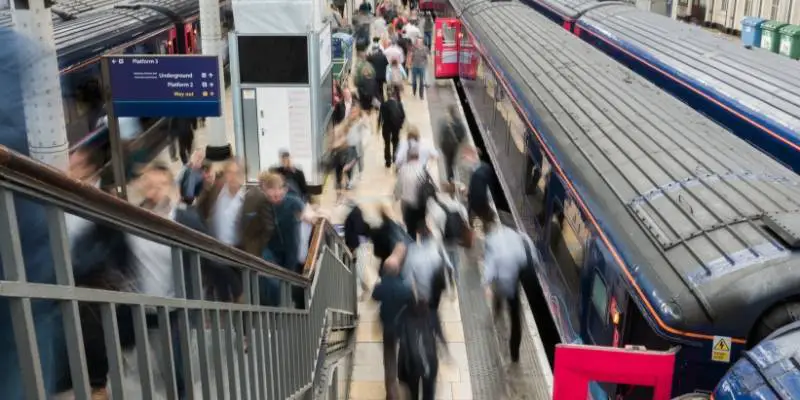 And let's not forget the fact that e-vehicles slowly but surely are getting regulated in more and more states. Which means that local authorities also agree that those are here to stay. 

Top 7 reasons to own an electric skateboard
 While you still can be on the fence about electric skateboards for various reasons …
  ( – is it really for me? Or it's just for Back to the Future fans and kids? Is it really worth the money? Does it make sense to own it, when I can rent it? Can I learn how to operate it? Is it really safe? …) 
… Let me stop you right there and outline just a few of the current trends and potential benefits of getting an electric skateboard: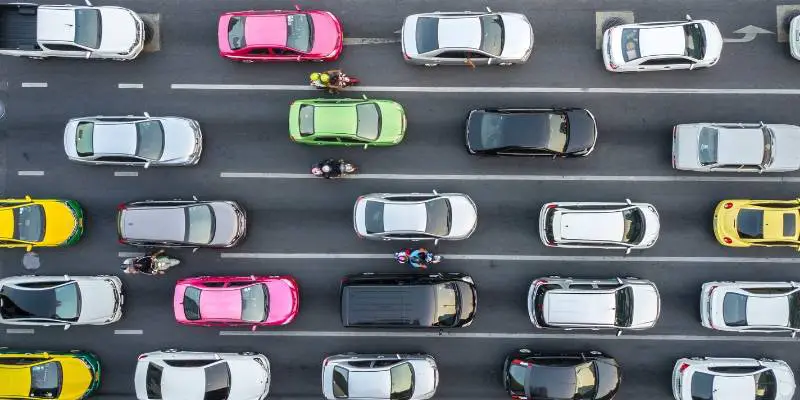 Now, people who ride electric boards aren't only "skaters" or some athletes. Instead, it can be anyone from geeky students to environmentally cautious business people who value their time. And the vehicle's audience keeps growing along with its popularity. I personally believe that electric skateboards are here to stay. 

What defines the value of the electric skateboard? 
Here are the most crucial features of e-boards' I've investigated while working on this report. In the comparison chart that will follow amongst the analyzed properties were: 
The deck material and length
Various types of decks are used. Depending on that, it can either be stiff or flexible or something in between. While more flex means better shock absorption, it can be unstable when riding at high speed, as the deck can become like a trampoline and throw you off the board.
The deck can be made from different materials. The bulk of the affordable decks are manufactured with simple wood. Others are produced with plastic of superior composites like Carbon and fiberglass. The composite ones are lighter,  accelerate faster, and easier to carry around. Most expensive boards are made from some top-secret mixtures with continually improving durability, weight, stiffness, and other related properties. 

As for the length – the longer board will give you more stability and will be able to absorb the stress from all the bumps on the road easier.  You can spread your legs out a lot more, and there's a lot more flex in the board and the trucks. Although longer board weights more and therefore harder to transport around.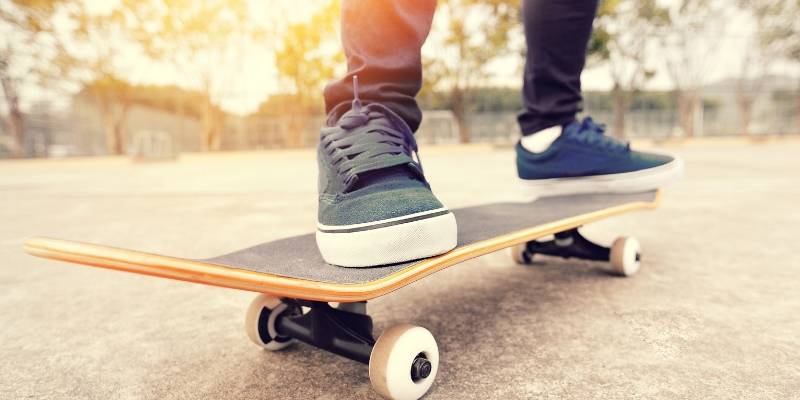 Motor power
This feature is probably the most crucial price influencer. The power of the motor is measured in watts and ranges from as low as 600w up to 3,000+w.
It is not surprising that a more powerful motor costs more money as speed and range are also increasing based on the power of the vehicle. Then there is whether the board has single or dual drives. Single drives power one wheel, while dual power two wheels. Because of this clear power advantage, dual drive boards handle inclines and acceleration better. That's not going to eliminate single drive boards at some point, it's just that dual is better.
Speed and Range
These are the main selling points for most electric skateboards. Some of the fastest electric skateboards can drive as fast as face-melting 30 + Mph. Also, most regular e-boards have speed modes that control and limit the board's maximum speed. The more modes, the more customizable your drive. As for the range, even some of the high-end e-boards sometimes might have relatively low ranges, sometimes around 7 or 8 miles per charge. 
Max load 
Electric Skateboards can take on a lot of weight in general. The more weight you load on the vehicle, the more power it takes to drive the board, which means the slower it travels and the smaller the distance it goes. Most electric skateboards have an average maximum weight load of 220 pounds.
Hill Grade 
Not all electric skateboards are built equal, and a hill that is simple for one model to handle can become an impossible task for another. Hill grade defines the maximum that the board can climb.
Weight 
You usually don't want a heavy electric skateboard. The lighter is better – it's more convenient to carry around and more manageable for beginners. 
Price
 E-boards can vary in price.  But mostly you get what you're paying for. The cheaper boards are usually produced with more inexpensive materials in China. While the more pricy boards are generally built using high-quality parts and brand name parts.
Battery 
The other crucial component that affects the prices of electric skateboards is the type of battery. Longer lithium-ion batteries are both lighter and more lasting than conventional lead-acid batteries.
Models that use older lead-acid batteries can weigh up to 83 lbs, while those with lithium – just up to 11 lbs. If the chosen electric skateboard powered by lithium-ion batteries, this will add up to $300 to its final cost. 
Brand
Like virtually all products, you pay a premium for branded skateboards. But in most cases, the lion's share of the premium price is paying off for the company's marketing.  Sometimes it might come with better customer service and even some research & development efforts. However, it's not guaranteed. So, if you'd like to save money, you can always consider going with a generic board, as long as you carefully investigate this opportunity before purchasing. 
Manufacturing location
Most of the existing electric skateboards are manufactured in China. This may or may not bother you. However, if you do want to go with an American made model expect to pay a bit of a price premium. The additional cost of an American made board vs. a Chinese one: up to $400
With that being said, ideally, perfect electric skateboard has to be light and blazing fast, powerful and have more than just a few miles of range. It has to be stable, reliable, durable, looking awesome, has good customer service, and be affordable. That still can be relatively expensive, though. 
The benchmark board of today is arguably Boosted Boards. Those are beautiful boards indeed, however, there's another contender in our list. Even hip millennials riding Boosted sometimes admittedly impressed how sexy its carbon deck is and how fast it moves.
Excited to find out which one is that?  Let's get to our rating then. 

Best electric skateboards comparison chart. 

Best small electric skateboard: GoRide Pro Classic
Portable travel size short skateboard. It's dual hub motor, and regenerative braking lets you ride up to 20% hill grades and conserve battery life for a longer time. The actual power of the engine is not disclosed, however, on product's IndieGoGo page I found the mention that the team was testing 297W batteries. So dual hub motors give us 594W(?). And swappable batteries make this board flight ready for your next vacation. 
The aluminum deck is something uncommon and feels like a mode of transportation rather than a leisure drive when comparing it to a traditional skateboard. And it's a surreal feeling going 15 mph on something this small (deck's length is just 24'' compared to standard 37''-38''). It's made to ride fast, though. 
Features:

Most powerful electric skateboard: Halo Board
As shared the owner of this beauty, he was once "stopped by a millennial on a Boosted Board who was impressed by the Halo Board's sexy all carbon deck and fast speed." And it's quite understandable. It looks very sleek (as another owner poetically put it  if a Tesla had a baby it might be this new Halo 2)
On top of it, It's sturdy, and it's battery actually lasts. 
Take it slow at first and get used to the brakes as you go up in speed since the faster you go the breaks change too. With a motor power of 3000W, maximum speed of 26mph, excellent support and significantly lower cost Halo is a definite winner. 
Features

Best and cheapest electric skateboard: Teamgee H8
11 pounds H8 is easily one of the lightest e-boards on the market without having to compromise on the range. It doesn't go as fast as the more expensive boards, but it definitely goes fast enough. 
You'll love the regenerative braking mechanism which I talked about early on. And it helps to regain some of the battery energy and eventually gives you some extra charge. 
What offers you incredible stability with this board is its 83mm super huge wheels, made out of the finest materials. 
No matter which terrain you are going through, these wheels will give you a smooth ride. Keep in mind that the brakes don't bring this board to a full stop, it's still going forward at 1mhr rate. But it can be suitable for beginners. It won't throw them off with the abrupt stop. 
Maybe it's not as powerful as some boards out there, but it offers you enough for the price. And it's almost featherweight. The board is very sturdy to stand on, and when cruising, you will feel confident that you won't fall. A fun way to commute!
Features

Waterproof electric skateboard: Exway X1
Exway's batteries are hidden within the board, so it doesn't look as if it is even an electric skateboard. Just your typical board with a sleek design. It's a bit stiff so better built for speeding on a smooth-surfaced. It has 4 gear shift, so the speed can be adjusted accordingly for the purpose of your trip at any time. 
It can go super fast and features a very well coded app to track the vehicle's performance, change modes, set acceleration curves, and customize riding levels and style. And as far as the waterproof feature is concerned, it's grip tape covered with a military-grade waterproof / anti-scratch coating. 
Perfect last-mile solution for your daily commute. 
Features

The best budget electric skateboard#1: Teamgree H5
For Teamgree H5 the team decided to hide the battery inside the board and make it's visibly thinner. It features a 90MM PU wheels that distribute gravity to improve ride stability. Additionally, the H5 has no problem with the bumpy and cracked pavement. 
The board's battery is excellent. You can ride for about an hour on a full charge, and the drive will barely dent the battery power.  
When the battery eventually dies, you can simply push the vehicle like a regular skateboard.
This is a great electric skateboard at a great value and is a ton of fun to ride. It's not difficult to ride for a beginner and seems to have enough power to satisfy even the intermediate/advanced rider.

Features

Best budget electric skateboard#2: Skatebolt 
With powerful batteries that drive the boards to go as far as 15-20 miles. Skatebolt also boasts with a range (almost 19 miles per full charge) that is more than sufficient to commute wherever you might need. 
Skatebolt provides a 6-month free maintenance service for the quality issue with skateboards. The team has a repair center in Los Angeles.
This board can't be beaten in going up against the crazy steep hills. And its price (considering what it can do) is also one of the best on the market.

Features

Electric skateboard for adults: Boosted Stealth 
One of the innovations of this model is custom-designed Stratus wheels. Those are specifically designed to travel 1,500 miles a year at speeds over 20 mph.  
Due to its flexible nature, the board can go over rough patches at medium speed without throwing you off. And definitely has the potential to change the game for anyone living in a city as it now feels a lot more road-worthy and sturdy with a smoother yet faster ride.
 Plus, it looks really cool too. 

Features

Best electric skateboard for kids: Skatebolt Mini
You might want to consider getting this as a gift to someone under 110lbs, as that's the maximum load claimed by manufacturers of Skatebolt Mini. Although some users reported that they were able to ride even being a bit heavier. 
This board is light (8lbs). It is equipped with a cruise control function to keep the speed at the specific level, which can be handy for a total beginner. Maple wood deck for deck enhanced flexibility and sturdiness. 
It's a great and very inexpensive starter board.
Features

Off-road electric skateboard: 31mph e-board by SuperbProductions 
It might be the winner of "the most powerful" category. However, this board explicitly designed with "off-road" in mind, so we placed it here. Although it's motor power is a whopping 3300W, and it can speed up to 31mph (which it reaches in a couple of seconds).  
Board's battery is enclosed in a stainless steel case to protect it from damage when driving on rocky terrain to ensure your safety. The board features two anti-slip pedals that keep your feet firmly planted to the board, minimizing the risk of falling off. You can ride on wet surfaces but not in the rain because water could get in the motor and burn the motherboard.
Thinking about riding through the mountains or in the great outdoors? You can count on this board with its rubber wheels.
  But it's definitely not for beginners. It's for the serious mountain skateboarder or adrenaline junkies. And if you are one of those, brace yourself and make sure to wear pads and helmet.
Features

Some rules to remember as proud electric skateboard owner: 
Wear a helmet.  In one study of e-scooter use in Southern California, only 4.4 percent of 249 electric scooter riders sent the emergency room were wearing a helmet at the time. So, even though at this time in most states, you are not obliged by law to wear a helmet while operating e-boards, you definitely should. And definitely double check the rules in your current location.  Here's an affordable and versatile option, that comes in bazillions shades. Or  this one, slightly more expensive, but not only life-saving but also sweat saving. 
Have a white headlight powerful enough for oncoming vehicles to see your lights from a considerable distance during the night. Something like this strap. 
Put reflectors on both sides of the electric board. Those should be visible from a distance. Or maybe go with this endorsed-by-police strip.
Put a red reflector at the rear of your e-board. Something like this tail lights might work. 
Practice riding in a safe location first. Introduce yourself to your board's remote functions, get used to its brake system, test your riding skills on various gears and surfaces.
Followed all those? Now that's when it's the perfect time to transform the way you used to move around on short distances forever and give that electric skateboard a shot. 

Credits: Thanks for the photo to Canva.
At ipoki.com we only mention the products that we've researched and considered worthy. But it's important to mention that we are a participant of several affiliate programs, including Amazon Services LLC Associates Program, an affiliate advertising program designed to provide a mean for us to earn fees by linking to Amazon.com and affiliated sites. As an Amazon Associate ipoki.com earns from qualifying purchases.