Are you interested in a particular topic that will help you to choose between iron and steamer? Then you can use the table of contents below to jump to the most interesting section quickly. And you can always go back by clicking on the black arrow in the right bottom corner of the page. 

Taking good care of your clothes is important, and you have to figure out which is the right way to achieve such a goal. Most of the time, it all comes down to quality and value, and with the right approach, things can get downright amazing.
That being said, some people want to use only a steamer. Others just want to go with an iron.
According to the studies, millennials and gen Z seem not to care about those wrinkles at all, totally degrading the role of irons in our lives. As suggests an investigation of the question by Washington Post in 2018, iron sales in dollars were down 7% from 2016 while steamer sales were up 19% during the same period. 
So, is there really has to be the end of ironing? I believe this device still has the edge over steamers. As you will see below, the options differ, and it's up to you to make the right pick.
But let's start with another burning question… 


Why iron or steam clothes at all?
Let's start with the cringeworthy, but a scientifically proven statement: appearance matters. 
Just check the considerable work by Comila Shahani-Denning from Hofstra University that has been done to dig into it deeper. She summarized a bunch of studies all the way from the 70s to the 00s. Overall conclusion: looks were found to impact evaluations of applicant suitability for hire and starting salary.
Another research by John Karl Scholz and Kamil Sicinski from the University of Wisconsin–Madison found a direct correlation between facial attractiveness and earnings. 
In public polls, recruiters will claim that they only care about experience, skills, and commitment. But it appears that those are just words on the surface of their consciousness.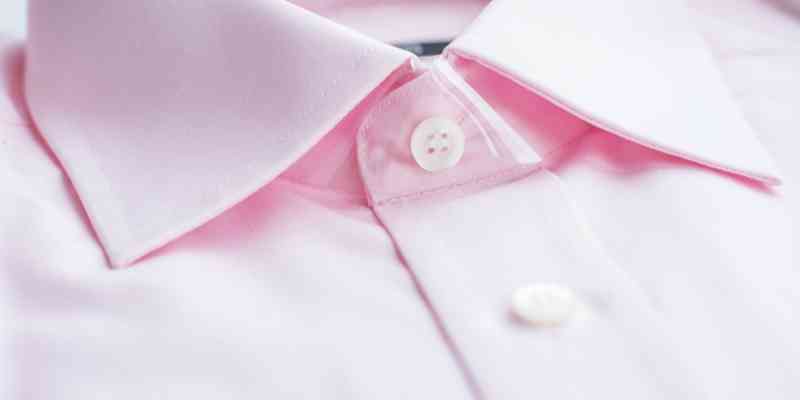 Unconsciously, people are making decisions on other factors. 
As put one of the Forbes contributors in her piece: "Only 15% of hiring managers said they would consider hiring a woman who frowns," and "20% described an overweight candidate as lazy."
Clothing definitely falls into the overall appearance score bucket. 
But OK. Let's imagine you are happy with your occupation and not very interested in impressing anyone with a sharp wrinkle-free appearance. Then you have to take care of what you wear for yourself! 
There are a whole new bunch of studies proving that what we wear influences our behavior.

Wearing upper-class, compared to lower-class, clothing induced dominance—measured in terms of negotiation profits and concessions, and testosterone levels—in participants.


Kraus, M. W., & Mendes, W. B. (2014). Sartorial symbols of social class elicit class-consistent behavioral and physiological responses: A dyadic approach. Journal of Experimental Psychology: General

Or there's another absolutely sick article "Dress and Human Behaviour" published in Clothing & Textiles Research Journal back in 2008. 
A group of scientists ( Kim K. P. Johnson from University of Minnesota, St. Paul Jeong-Ju Yoo from West Virginia University, Morgantown Minjeong Kim from Oregon State University, and Corvallis Sharron J. Lennon from University of Delaware, Newark) analyzed 93 studies on the related topics published from 1955 to 2004. 

It turns out the clothing may affect not only your testosterone levels and how efficiently you are closing deals, but things like obedience, aggression, honesty, and humanity.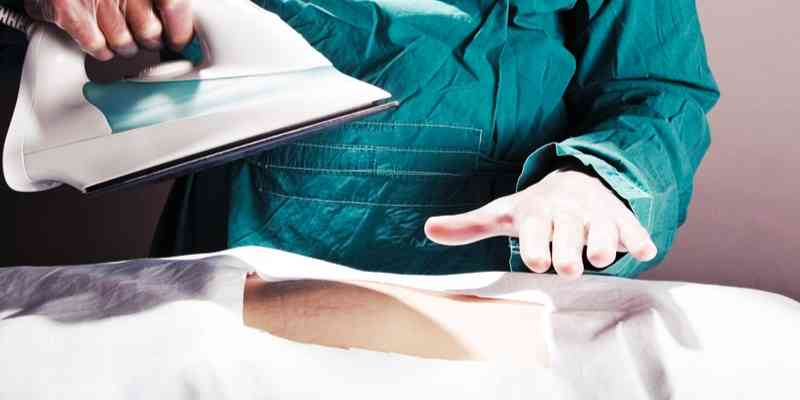 With that being said, even though dealing with ironing or steaming can be annoying and time-consuming, it might benefit you in some surprising ways. 


 Iron clothing. Pros and Cons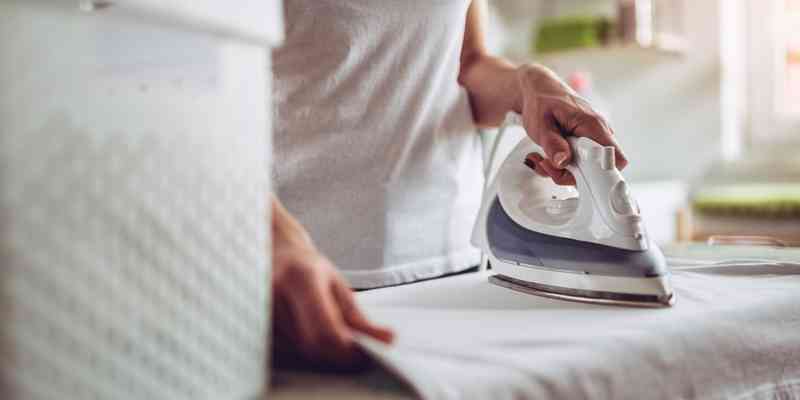 Types of irons
There are multiple types of irons, each one coming with its fair share of features. The interesting thing is that these irons may provide similar results, yet the way they work is quite different. And here you have a list with the most popular options right now.
 Dry iron
As the name suggests, the dry iron doesn't use water, which means it doesn't have a water tank. That can be good in some cases, but you don't have to mist, and it can be a bit hard on the material itself. Forgetting a dry iron on your clothes can have some terrible consequences, so take that into account. E.g., this classic one is a great dry iron that you can use and adapt to your needs without a hassle.
Steam only iron
While this is still iron, it relies on using steam to keep your clothes free from germs. But you still have the benefits of ironing, like adding pressure to the clothing piece and removing wrinkles. The one is a great steam iron example because it's convenient, small, but mighty. And it's sole purpose is efficient steaming.
Portable iron
Portable irons like the one by Cohotek are extraordinary for daily use. They tend to be multifunction and compact. They also boast with impressive maneuverability and multiple temperature settings. You get all the features you need in this compact package. Being able to use it for travel or business trips is a great experience, and most items like this are very durable and easy to adapt to your needs!
Press ironing
Press irons are not relying on steam. Instead, they add a lot of pressure to the clothing piece to remove wrinkles. Some of these units rely on steam to achieve such results. That being said, press ironing is very helpful if you have lots of clothes to iron every day. A product like this press by Steamfast helps save time and effort, while still getting wrinkle-free garments.
Professional iron
Going the professional route makes a lot of sense if you want to iron clothes for you and others as well. The professional grade irons similar to this model, will bring you extraordinary results, without breaking a bank. These products will cut the ironing time in half and you get all the bells and whistles like extra durability, more control and so on.

Steam iron vs. dry iron
A dry iron is harsh on materials, and it also takes a lot more time to get the job done. By using steam, a steam iron will make this process a lot faster. Dry irons don't really have that many accessories, yet steam irons do tend to include a multitude of accessories.
Steam irons will rely on steam a lot, and that means plenty of steam near you when you use them. Dry irons might end up damaging your clothes if you leave them unsupervised too long. So it's all a matter of figuring out what you need to do and how you can handle all the processes correctly. Safety is a primary concern for both units. But at the end of the day, personal preference is what you have to rely on.

 Does steaming clothes clean them?
Steaming clothes will not clean them, so you still have to wash your clothes before steaming. But what this does is it helps remove spots from items that aren't suitable to dry clean and launder. And the steam (along with high temperatures in general) is also known as a good disinfectant. Low-temperature (80°C or 176°F) steam is quite a sufficient disinfection method for endoscopic instruments. That was established in old research, back in 1971. And since contemporary home laundry devices can produce steam as hot as 212-230°F, you definitely got to benefit from the germ-terminating power of steam. 


Types of steamers for clothes
There are multiple types of steamers to choose from. These all come down to how and where you can use them. While all have the same functions, the size and maneuvering methods are what matters.
 Vertical steamer
Vertical steamers' name is quite self-explanatory. Those, e.g., this one, can be used vertically. Therefore you don't need to have an ironing board, you don't have to put them on a table or anything. This device is also a great way to eliminate spots and keep your clothes fresh-y.
Handheld steamer   
Most people want a handheld steamer like this one, widely loved by the crowd of wrinkle-free clothes fans, for portability and ease of use. A handheld steamer is tiny by nature, and that means it will work very well, and it's fully adaptable to your own requirements. It can make all the difference if you have limited space in your home.
Professional steamer
Professional tools like this will help you handle lots of clothes in a short amount of time. The great thing about all of this is you have a lot more power. If you have a cleaning business or you need a good steamer, then you can rely on a professional unit. It will provide great results without any hassle.
Travel steamer
Portable steamers are durable, reliable, and they can still offer efficiency while traveling. This Dual Voltage Steamer is a great example here since it has all those traits while also bringing a dual voltage design. This type of feature makes it easy to use no matter where you choose to go in the world, as you don't have to worry about voltage changes.
And if you are looking for more options here, check out the guide on travel steamers. 

 What can you steam?
There are many types of fabrics that you can steam. In fact, most materials are OK with it. That means silk, wool, and so on. Some fabrics are not suitable for steaming, such as suede, waxed jackets, and so on. You also need extra care with very delicate fabrics like velvet, sheer, chiffon, and silk.
You need to use the steamer from afar, and not let it touch the fabric. The same thing happens with leather, as you want to avoid having the material damp, as it will damage it. Checking the fabric care labels will let you know if you can use a steamer or not in most cases.

 Difference between steamer and iron
Steaming is blowing steam on/at the garment as you try to remove wrinkles. In the case of ironing, you are pressing the device on your garments as you try to eliminate wrinkles naturally. With a steamer, you don't have to touch the clothes.
Instead, you keep the steam generator close to them and avoid having them damp. Ironing offers a more hands-on approach, but the results are still awe-inspiring and powerful.

Steamer vs. Iron. Which wins when?
Steamer vs. iron, which is faster?

If you're looking for speed alone, then a steamer will be faster. You don't need a dedicated setup, and you can easily take care of your clothes in roughly a minute or two.
The downside is that creases are not pressed into fabrics. Iron will be much better if you want to remove wrinkles and creases with better efficiency. On the other hand, it can be more time-consuming!
Travel steamer vs. iron
When it comes to traveling, the best option will be a steamer. Those are more portable, and you can get the job done very quickly with their help. Irons are heavy, they require additional setup, and it also takes a lot of time to unwrinkled stuff. 

Steam iron vs. professional steamer?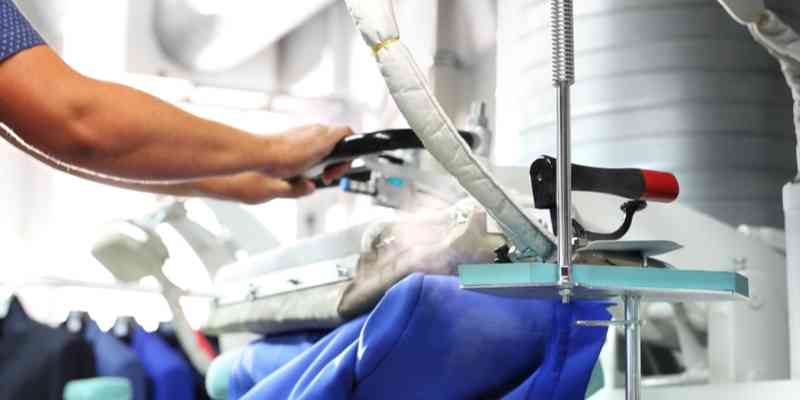 It all comes down to the type of cleaning that you want to do and the features that you expect. Steam irons are reliable and quite simple to adapt to your cleaning process. A professional steamer is better because it has more power, and it's larger.
That's what makes it better for people that want to process lots of clothes. Plus, you have efficiency and the same great results every time. While professional steamer is more efficient, durable, and offers more accessories. And that's what you want to pursue this kind of product.
Your favorite chiffon dress. Steamer or iron? 
Chiffon is the type of material that can be tricky to deal with. Ironing and pressing it might cause damage, so it makes sense to go with a personal steamer. Steaming is gentler, and it still brings in great results without having to worry about ruining your favorite shirt.
Polyester shirt. Steaming or ironing?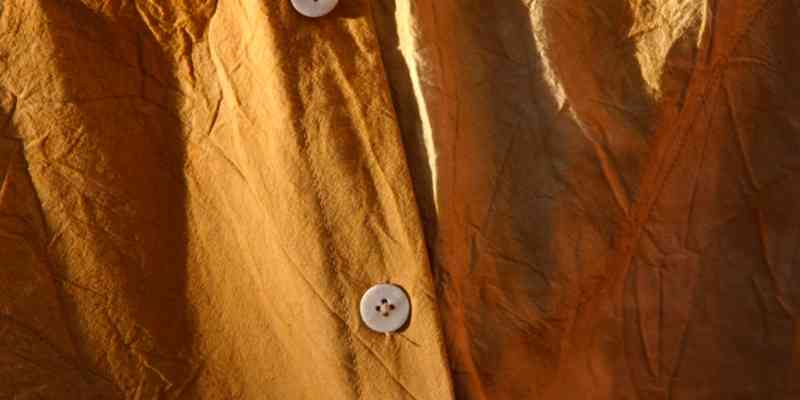 Polyester is OK with both steaming and ironing. You can't use a dry iron here, because you want to be sure that the fabric is a bit damp or pre-moistened. Steaming is perfect for this, too, so it's up to a personal preference for the most part!
How to get wrinkles out of a suit? Steaming VS Ironing
Steaming is excellent at eliminating bacteria and making the suit look fresh. Ironing might sound like a good idea, but you can end up ironing for hours and still get wrinkles. That's why steaming is a much better option.
Steamer vs. iron for dress shirts
Usually, a steamer is a better option here. As dress shirts tend to have lots of wrinkles naturally, so this device will keep it clean and decently unwrinkled. Sometimes it all comes down to the shirt and your personal preferences. In a nutshell, both options will do the job. 
 Can a steamer replace an iron?
It can do that without a problem. Depending on the fabric, steamers will do a better job at helping with wrinkles when compared to an iron. And it's less time-consuming too. 

 When to use a steamer vs. iron?
A steamer is faster than any iron. Ironing is also very difficult and requires a more complicated setup and caution. Steaming is a bit more versatile, but it still won't get rid of all the wrinkles. And it can be great for clothes that can't be ironed without damaging them. Also, decently powered steamers can be way more portable than irons.
So, it's all a matter of adapting to the type of material and your circumstances when picking between steamer vs. iron.
Credits: Thanks for the photo to Canva.

At ipoki.com we only mention the products that we've researched and considered worthy. But it's important to mention that we are a participant of several affiliate programs, including Amazon Services LLC Associates Program, an affiliate advertising program designed to provide a mean for us to earn fees by linking to Amazon.com and affiliated sites. As an Amazon Associate ipoki.com earns from qualifying purchases.