The career of a pattern designer seems to be too good to be true. According to glassdoor pattern makers in the US can make $52,121 per year, and Salary.com stats say that it can be anywhere from $57,868 to $73,683. So you can probably get a remote job in that field easily, and your salary can be limitless as there are numerous ways to make money with it.
And ways to make money as a pattern designer are something I am going to cover in this article. But that's not it – I am also sharing my experience with one of the most impressive pieces of software I came across recently – it's called Repper. And in my opinion, it's built to equip you with all the tools necessary to explore a career in pattern-making without spending thousands of dollars and years in design school. Read on! 
Do you have a particular question about making money with surface pattern design? Then use the table of contents below to jump to the most relevant section. And you can always go back by clicking on the black arrow in the right bottom corner of the page. Also, please note that some of the links in this article may be affiliate links. For more details, check the Disclosure section at the bottom of the page. 

Can you become a millionaire as a pattern designer?
There's no guarantee, but it's definitely possible. Think of Damien Hirst, Gustav Klimt, and Andy Warhol – they all are known for their love of pattern repetition. And often used patterns in their artwork, including the most valuable (aka expensive) pieces. E.g. Damien Hirst's Eternity, inspired by a kaleidoscope, was sold for $6.6M.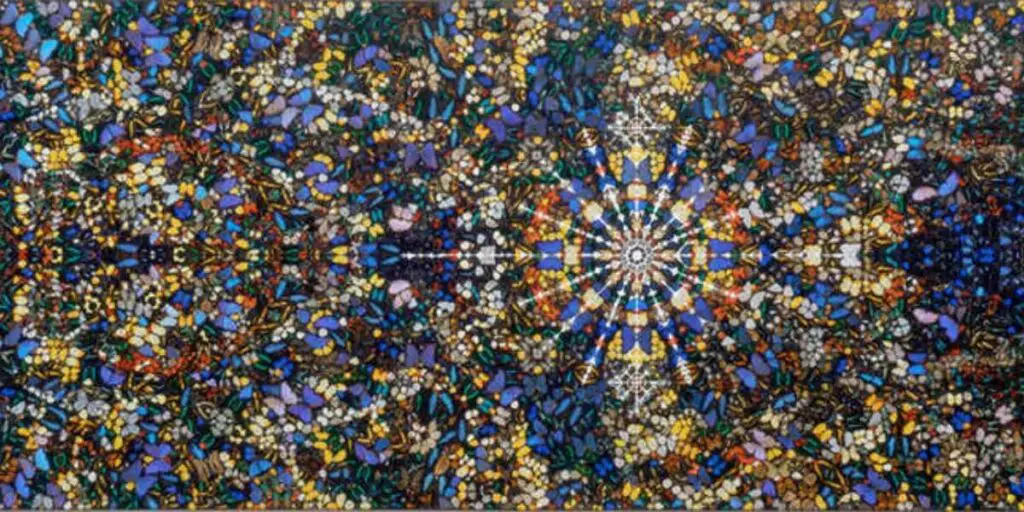 Andy Warhol's "Silver Car Crash (Double disaster)," featuring a simple pattern of car crash scenes, was purchased for a whopping $105.4M.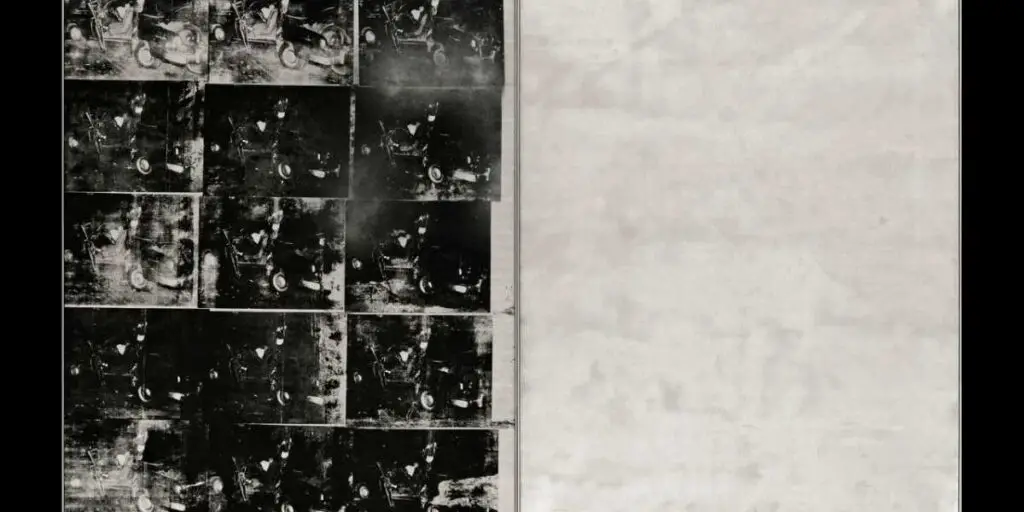 Of course, only some of us are destined to become the new Warhol (and he was a bit overrated if you ask me). However, anybody can strive for something more tangible. 
For instance, this seller on Fiverr charges anything between $35 and $150 per pattern creation gig. An average price of $85 per order and 633 reviews in 2,5 years equates to $21,522 per year.
Or this stencil maker on Etsy charges anything from $4 to $32 per order and has more than 78,000 Sales. Let's say it's $10 per order on average. So it's $780,000 in revenue in 3,5 years (that's how long the store was operating at the time of writing this article). It equals a $222,857 annual salary. Not too shabby for a side hustle. 
6 best ways to make money as a pattern designer
Create artwork for clients
While the most obvious way to make money with any skill is to find a job – it's getting a bit outdated. So if you feel more entrepreneurial, platforms like Fiverr or Upwork are a great way to put yourself out there. For example, if you search for "design pattern" or "textile pattern" on Fiverr, you'll find hundreds of gigs with hundreds of reviews. It clearly proves that the demand for the service is real. While starting and breakthrough competition is not as easy, it doesn't require much investment apart from a few hours to craft your profile description.
Passive income from design marketplaces 
If you don't feel that working with clients is something you might enjoy (sometimes clients LOVE revisions and don't know what they want), think about listing your existing work on various marketplaces. Once you upload the designs and fill in your profile, you have to sit and wait till the sales start piling up. Etsy, Patternbank, Spoonflower, Printmepretty, Graphicriver, Creativemarket, and many more are the places to sell your textile patterns and creative graphic designs. 
Create your own collections with Print on Demand
If you get tired of designer marketplaces, you can create your own products with your patterns. Anything from wallpapers and t-shirts to mugs and throw pillows can be printed via Printful and sold on various marketplaces – Etsy, Redbubble, Print All Over Me, Teespring, eBay, and Amazon. Or you can even create your own store if you feel confident enough to drive organic traffic. Starting your own e-commerce business is one easy task if you use tools like Shopify. 
Design coloring books 
Numerous people made it work with low-content books, including coloring books. Just look at Jenean Morrison's story. She went into the adult coloring niche creating books featuring various shapes and patterns, soothing to color. Then, in 2015, Business Insider published a big story about her, covering some financials. That year alone, she made $329,000 in royalties. 
While building an Amazon KDP business is not a walk on the part, it's a real opportunity to monetize your pattern-making skills. 
Check out this video if you want a deeper understanding of researching this field and trying to model existing businesses of successful sellers. 
Become a blogger or start a YouTube channel
Suppose you like to write or talk and are serious about starting your pattern design journey. In that case, you might want to document it via a blog or YouTube channel. Of course, that also requires us to pick up writing, publishing, keyword research, and SEO optimization skills. But if you are passionate about it, you'll get through. It's not rocket science. 
With a loyal audience, you have various monetization tactics at your disposal. You can run ads on your blog and channel, accept sponsorships, promote your favorite products and receive a commission for that, and start a subscription for the most loyal fans on Patreon. Let's say you have 100 patrons who pay, on average, $10 per month to support your work. That will give you an additional $1,000 in monthly income. 
With your blog and channel, you can build the audience to become a successful educator. 
Start your own pattern-making course 
Sharing what you have learned on your way to mastering pattern design has a huge potential to make money. The easiest and most obvious way is to create and share content on online education platforms like Udemy, Domestika, or Skillshare. 
Or you can start your own course and host it on your blog. It requires much more work (building an audience, an infrastructure for payment processing and learning, etc.) but can be way more rewarding. For example, pattern designer Bonne Christines launched a few educational programs that were hugely successful. E.g., her surface design immersion course costs $1,997, and on her selling page for this product, he mentions thousands of students that have already joined the program. And we are talking about millions of dollars of revenue in this case. 
One tool to get you started as aspiring pattern-maker 
While making money with pattern designs described above requires learning and work, it won't put you in debt for hundreds of thousands of dollars, unlike some fancy university degrees. As most of the knowledge about building an online empire can easily be found on YouTube for free. 
But there's definitely one tool worth paying for. It will give you a shortcut into the most tricky and technical part of the learning process – the actual pattern creation. 
Most designers will manually do it in photoshop (which costs quite a lot these days). So I was super excited to stumble upon Repper. It's a pattern-making tool that allows you to develop patterns using various tiles and editing techniques. So even with one design, the number of prints you can create is practically limitless. 
It also allows you to save your designs in the form of mockups. So you can see how the pattern you've created will look on a mug, dress, t-shirt, notebook, leggings – the list goes on, as the developers keep adding to it. 
And on top of it, the pro plan (currently $12.99 if you pay monthly or $9.99 per month for an annual subscription) of Repper will include commercial use license on all your projects. Neat! Once the plan runs out, you won't be able to create new collections or export your patterns, but you will still be able to view your previously created works. 
How to use Repper? 
At the moment of writing this article, Repper will give you 14 days to try out all the features of the app, so you can decide for yourself whether it's worth it or not.
And in this section, I just want to give you a quick overview of its features. 
So you start working on creating your own collection.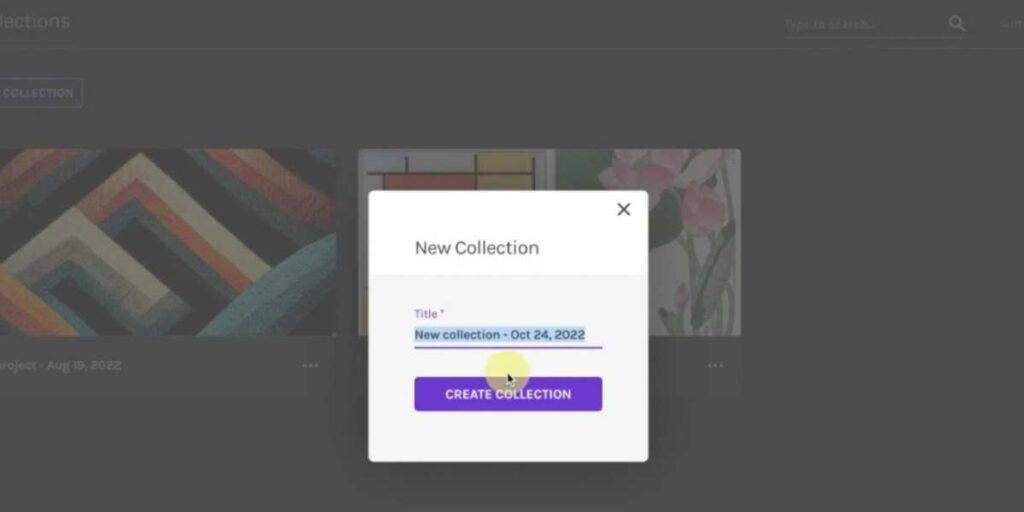 You might use the database of pictures provided by Repper. They have an integration with Unsplash and a disclaimer saying you can use any image found for any purpose without attribution.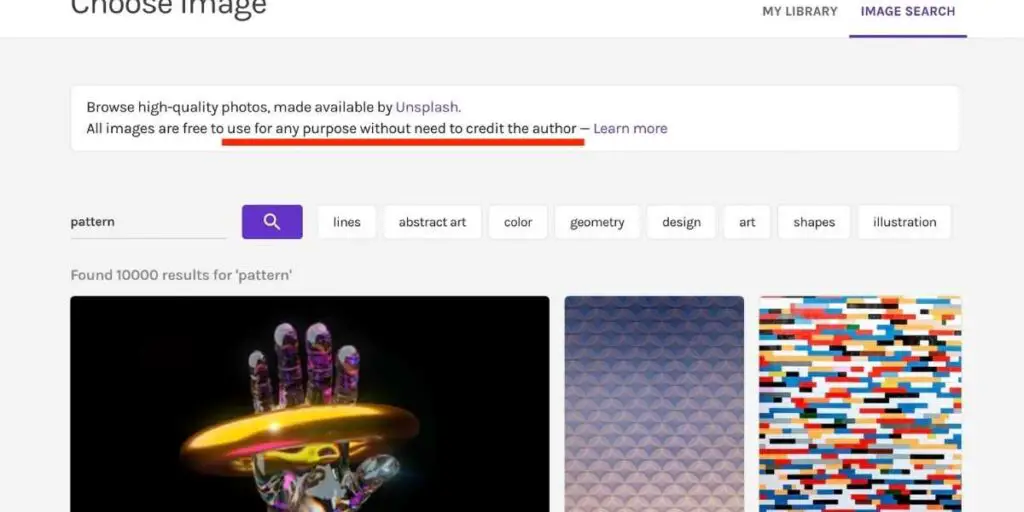 You might also try to find a free commercial license pictures on the internet. For instance, Flickr has a definitive filter for that purpose.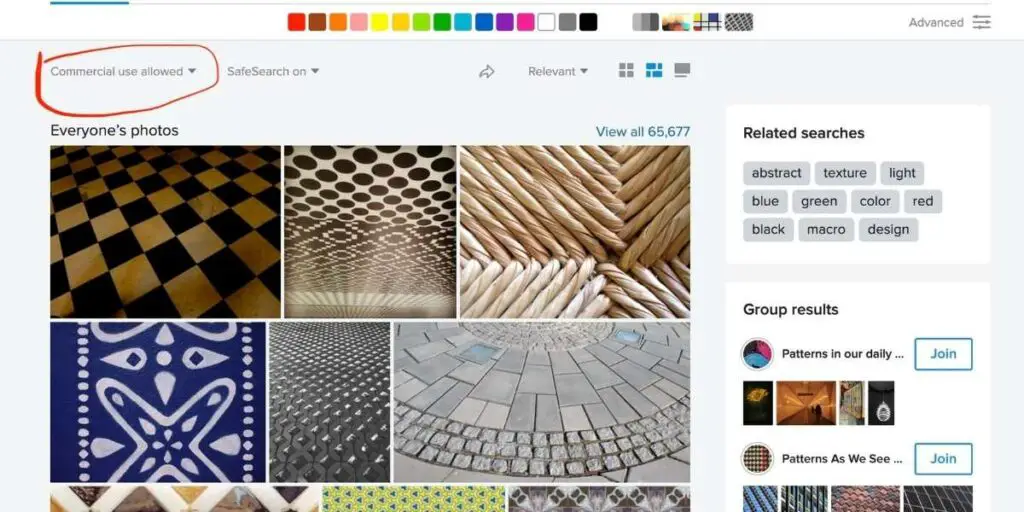 Or you might prefer to start with your own design to ensure all rights are clear.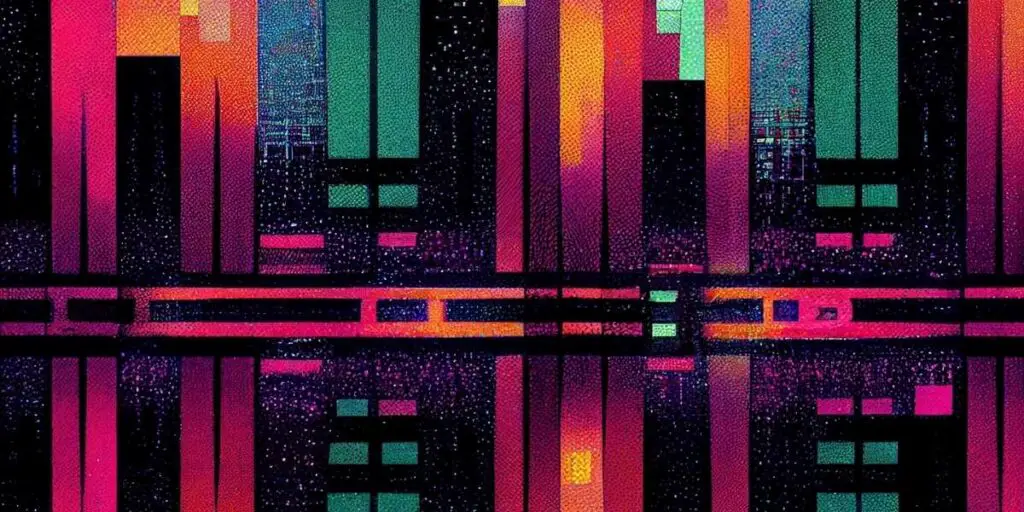 I developed this design for the purpose of the tutorial. But, as I've mentioned, one picture will give you practically unlimited patterns. 
I played with the interface a bit. In the following video, I show just some of your creative options. At this time, you can choose from 14 seamless tiles options and 21 edged. And within each tile choice, you can move the selected area of your design for more patterns and use the effects feature to create even more variations. 
One of the best features I love about Repper is the ability to see how your pattern will look on actual items – blankets, cups, dresses, etc.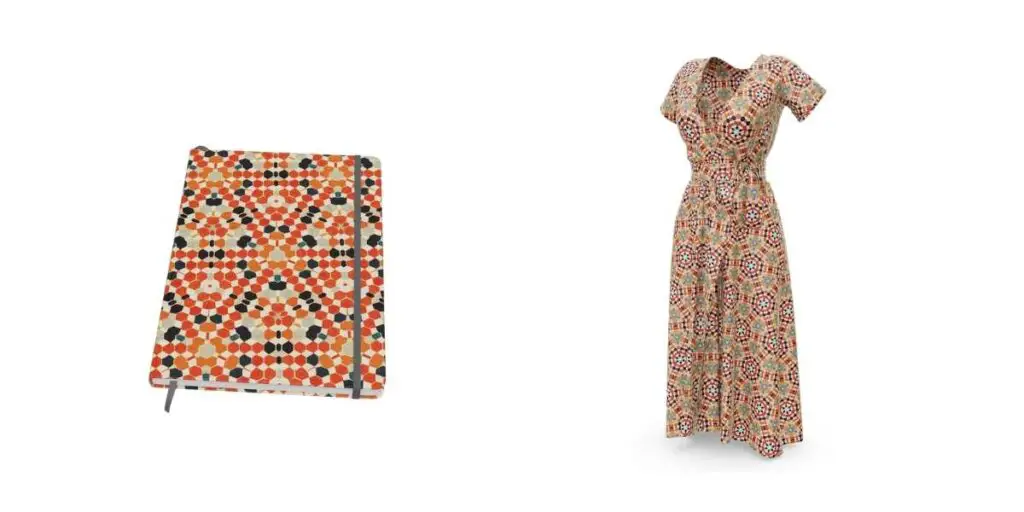 Here's how you can experiment with mockup designs:
Exporting your designs is easy with Repper too. You can export tile, surface, or 3D object pictures (both with or without a background). And you can play with custom settings of your export, including size and DPI. 
All and all, I am still overwhelmed with the value Repper offers. Maybe you won't become a millionaire overnight with this tool, as you will still have to put in tons of work and research. But I love how many opportunities it might give you. So if you are looking for a side hustle, a pattern design business should definitely be on your list. 
Credits: Thanks for the photo to Canva.

At ipoki.com we only mention the products that we've researched and considered worthy. But it's important to mention that we are a participant of several affiliate programs, including Amazon Services LLC Associates Program, an affiliate advertising program designed to provide a mean for us to earn fees by linking to Amazon.com and affiliated sites. As an Amazon Associate ipoki.com earns from qualifying purchases.