Why is my Mac fan so loud all the time? I found myself asking this question the other day. So, I started researching and found an abundance of articles on this topic. After reading through articles and user posts, I was reassured that I'm not the only one with a MacBook that sounds like it wants to take off like a helicopter. According to most of the experts online, MacBook fans go into super-speed mode whenever users run resource-heavy programs & intensive tasks. These types of user actions overheat MacBook devices.
But, what if your MacBook Pro's fan noise doesn't drown away once you quit all the resource-heavy programs & intensive tasks?
Like myself, if your MacBook fans have been louder than usual, even when you're not engaged in resource-heavy tasks, your device may have deeper problems. So, I took my MacBook to professional repair technicians. They told me exactly what to do to stop my MacBook Pro fan from running loud. I'll share all of that info in this article. I'll also share some links that have been extremely helpful to me in resolving my MacBook Pro loud fan issue.
Do you have a particular question about reasons why is your Mac fan so loud and way to fix it? Then use the table of contents below to jump to the most relevant section. And you can always go back by clicking on the black arrow in the right bottom corner of the page. Also, please note that some of the links in this article may be affiliate links. For more details, check the Disclosure section at the bottom of the page. 

Why Is My MacBook Making A Fan Noise?
If your MacBook is making fan noises while running graphics-intensive apps like HD video editors or multi-player games, it's nothing to be too worried about. But if you're not engaged in any of those things and your MacBook Pro's fan noise still keeps increasing for no reason, it's probably because of the following factors:
Unchecked CPU Usage
 Your MacBook's CPU may be under a heavy load, without your knowledge. To ensure that's not the case, check the Activity Monitor. Hold down the "CMD" and the Space Bar simultaneously to open Spotlight. Here, look up and open "Activity Monitor" to check which apps are using up your CPU resources. Close these apps to check if your fans are still running as loud.
Room Temperature
For your MacBook to run optimally, your room temperature shouldn't be higher than 30°C (86°F). If your room is hotter than that, your MacBook's fans will be forced to overwork and produce more noise than usual. Either move to another room or improve the ventilation around your MacBook. Consider using MacBook stands to increase airflow around your MacBook's vents.
Dirty MacBook Vents
 If your MacBook's vents are blocked, no laptop stand in the world can improve its ventilation. That's why regularly removing all build-ups of dust in all the vents along your MacBook's back edge, around its display hinges, and the side edges, is so important.
Make sure the air can circulate
Ever tried lounging on your comfy bed, sinking deep into its fluffiness, while using your Mac? Ah, the perfect chill spot! But here's the geeky twist – it might not be the best idea for your MacBook. You see, if there isn't proper air circulation, especially if your mac is on a soft surface like a cushion or blanket, it can block the air vents. Those vents? They're crucial for your Mac to breathe in cool air and expel hot air. So if you're in a laid-back mode, propped up with snacks, just ensure there's airflow around the chassis of your machine. Tip: some geeks recommend you use a stand, but at the very least, keep your Mac on a flat surface.
Using non-official adapter
Diving into the world of third-party adapters is tempting, right? I mean, who wouldn't want a cheaper deal? But here's a geeky heads-up: using non-official adapters might be why your Mac fan's making all that racket. Non-official adapters may not always meet the power requirements of macOS, causing your mac to overheat. So, for the love of all things geeky, stick to the official stuff when it comes to powering up!
Maybe your fans are not in a good condition?
Let's face it, your Mac's been through a lot. Late-night gaming sessions, binge-watching coding tutorials, and, well, just plain ol' overuse. Over time, dust and debris might have gathered inside, restricting the cooling fan from working its magic. If you're brave enough (and let's face it, you are, you tech warrior!), you could open up your Mac, or more practically, remove the bottom panel of your MacBook. Gently use a hoover to remove the dust, but keep the nozzle at a safe distance to avoid any damage. If you're a little nervous about the DIY route or if the fan is loud to the point of resembling a jet engine, it might be a good idea to contact Apple support.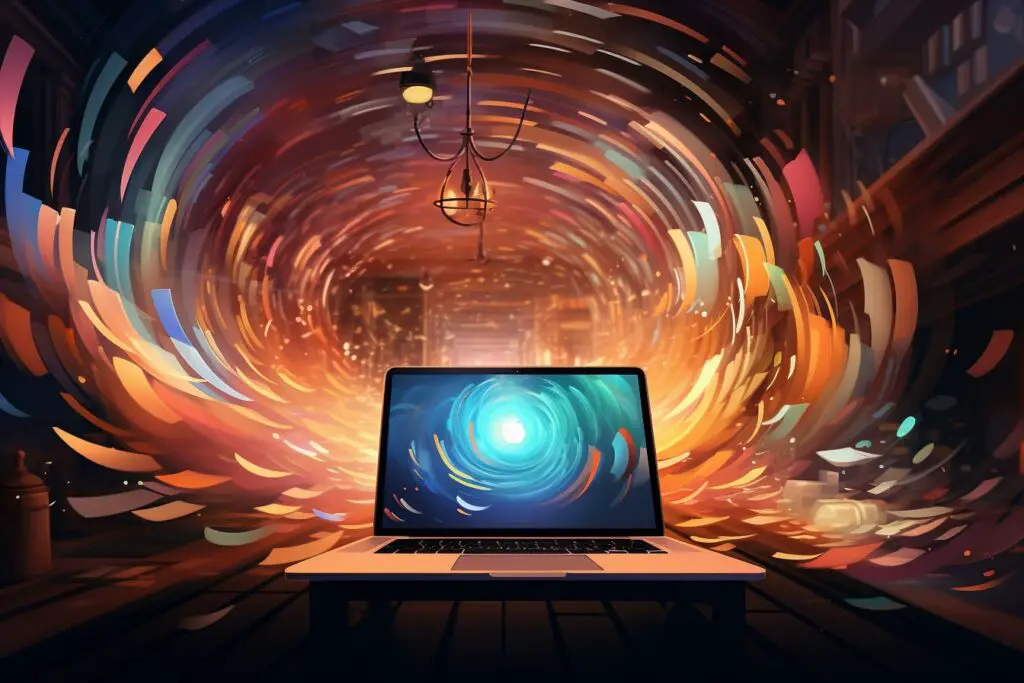 Could you have a malware? 
No geek likes to hear the 'M' word. But malware, those pesky little invaders, might be the culprits causing your Mac fan noise issue. When malware overworks the CPU, your fan goes into overdrive trying to cool down your Mac. So, open the Activity Monitor (just hold the cmd key and press the space bar, then search for Activity Monitor), and see which apps are hogging the CPU column. If you see something suspicious or if you're not sure, it might be worth running a software update or a reliable antivirus check.
How to Clean MacBook Pro Fan?
This is the first thing you should do whenever you experience MacBook Pro fan sound issues. Get a penta-lobe screwdriver to take off the bottom section of your MacBook Pro, Air, or Mini. Then use a can of compressed air to deliver quick blasts of air inside the fan case.
Do not touch any other section of the device's inner circuitry. Just guide the air across the fans to dislodge all dust buildups. The goal here is to ensure all passageways in your MacBook facilitate maximum airflow. Here's a cool video that explains this process:
Why is My MacBook Air Fan So Loud?
If your MacBook Pro's loud fans are still loud after the cleaning, the issue must be something more deeply-rooted. Check if your Apple adaptor is charging properly by connecting it to another Mac device. If you're not using an official adaptor from Apple, ditch the third-party adapter today and switch to the official version. If you don't think your adapter is at fault, consider resetting your MacBook's System Management Controller (SMC).
How to Stop MacBook Fan Noise by Resetting the SMC?
In November 2021, the first Mac with the M1 Chip was launched by Apple. If you own one of these brand-new devices, you won't be able to reset the SMC. That's because there are new system management controllers in Macs with the M1 Chip. However, if your device is older than that, here's how you can reset its SMC:
Resetting the SMC on Desktop Macs (iMac, Mac mini, or iMac Pro)
Shut down the desktop
Unplug the power cord.
Wait for 15-20 seconds.
Reattach the power cord.
Press down the power button to restart the computer
Your desktop Mac's SMC has been reset.
Resetting the SMC on Macs with Non-Removable Batteries (MacBook Airs/Pros from 2009 or Newer)
Shut down the device
Unplug the power cord.
On the keyboard, press down the following keys simultaneously for 10 seconds: left-side Shift, Ctrl, Option (Alt), & the power button
Release all the keys, including the power button simultaneously
Press the power button
Your MacBook's SMC has been reset.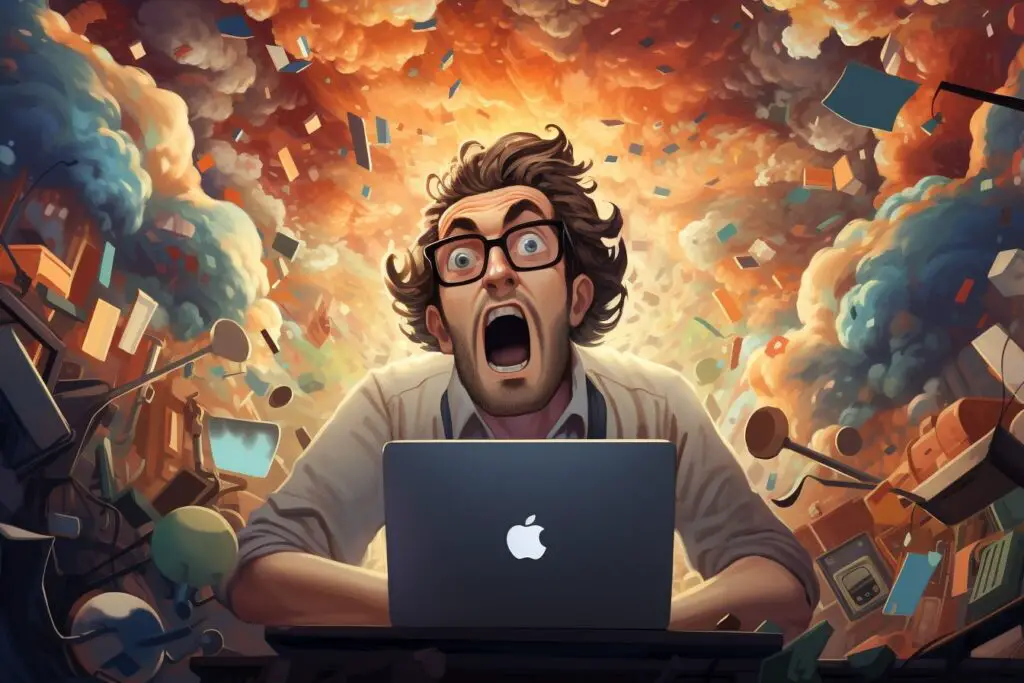 Resetting the SMC on Older Macs with Removable Batteries (Older than 2009)
Shut down the device
Unplug the power cord
Take out the battery
For five seconds, press the power button
Place the battery back in and re-attach the power cord.
Turn the MacBook back on. Your MacBook's SMC has been reset.
How to Make MacBook Fan Quieter?
Now that I've shared all possible ways to make the MacBook fan loud issue go away, let's discuss the prospect of eliminating this issue permanently. There's only one way to keep the frustrating MacBook fan loud issue at bay forever: regular maintenance.
If your Mac doesn't get incessantly exposed to heat, its fans will not become unstable or loud. So, always stay a step ahead of your MacBook fans' needs. To do so, you'll need to run Apple Diagnostics from time to time. Here's how:
Disconnect all external devices from your Mac
Start up your Mac
As soon as it turns on press and hold down the power button
Release the power button only after a window titled "Startup Options" appears
To run the Apple Diagnostics test, press Command-D
Let this test run automatically. If the diagnostics report is full of error codes related to your logic board, fan, processor (PPR001), or graphics processor (VFD006), have these components checked by repair technicians.
If you can't afford repairs, the least you can do is run these tests regularly and adjust your Mac usage as per the results. Try out these solutions at home before you send your loud Mac off to the repair shop!
Credits: Thanks for the photo to Canva.
At ipoki.com we only mention the products that we've researched and considered worthy. But it's important to mention that we are a participant of several affiliate programs, including Amazon Services LLC Associates Program, an affiliate advertising program designed to provide a mean for us to earn fees by linking to Amazon.com and affiliated sites. As an Amazon Associate ipoki.com earns from qualifying purchases.