It's almost an impossible task to find someone who does not have a smartphone. These devices are so ubiquitous these days, and so much happens with them that it's hard to let go of them, even when driving.
This is where Android Auto comes in. It provides a means of interacting with your smartphone, even while driving. By connecting it to your car's entertainment system, you get information on calls, messages, and navigation read out to you. You can operate your phone using Google Assistant and your voice too, which means your hands stay on the road. About 1 in every 3 vehicle owners saw it as a must-have. 
Do you want to learn more about that brilliant Android auto hack? Then use the table of contents below to jump to the most relevant section. And you can always go back by clicking on the black arrow in the right bottom corner of the page. Also, please note that some of the links in this article may be affiliate links. For more details, check the Disclosure section at the bottom of the page.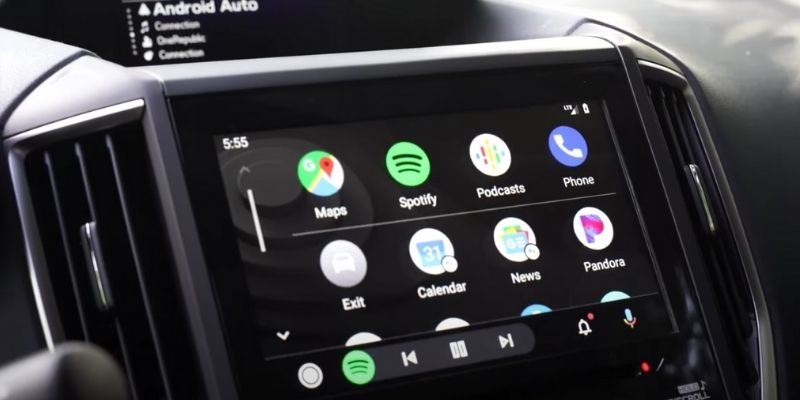 However, while you can access music, calls, messages, and more, from your Android Auto, the one thing it can't handle for you is video playback. This might seem like such a downside, but the big concern is safety. By not officially permitting it, they are attempting to reduce the risk of driver distraction. But what if you have kids in the car or anyone else who might want to watch a video? You might not be interested in even glancing at what they might be watching, so for people like you, it's far from a problem.
This is where an Android Auto hack  I am about to cover comes in. It is possible to get videos playing in your car via Android Auto by using a video hack.
Looking for a side hustle? Get paid $25-$50 per hour working online. Find out if this opportunity is right for you here.
It is crucial to mention that no one should be watching videos while driving. This can have potentially fatal consequences for either you, your passengers, or other people. 
Also, the hack I am about to describe might be considered illegal in some countries/states, so please check if it's OK to use depending on your location. It may even be illegal to use this hack, depending on where you live. Be sure to confirm the legality of this based on your local laws. Always park your car in a proper location if you must watch a video for any reason.
Easy way to stream video from phone to car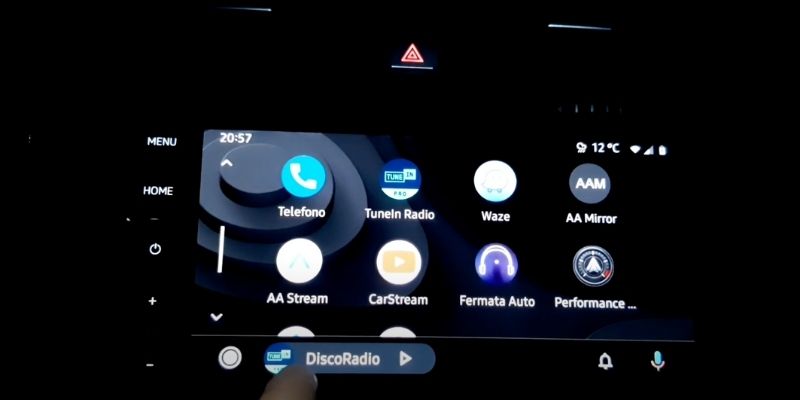 Many app developers have found ways to hack Android Auto to play video. However, a lot of these methods can be cumbersome or require root access. Luckily, the easiest Android Auto hack to get the video playing on your car's screen involves the use of CarStream. This app makes it super easy to play locally stored video files or YouTube on Android Auto. Once you get the hang of it, you'll be able to play video in just a matter of seconds. You will require a version of Android Auto lower than 3.0. 

How to play YouTube on Android Auto?
By using CarStream, you can get Android Auto YouTube running pretty easily, despite the fact it is not officially supported. The first time around, this may take quite a few steps, but once you've set everything up, it'll be a breeze. 
To get this Android Auto YouTube hack working, do the following:
Download the Android Auto application on your smartphone. Download version 2.9 from APK repositories like APKMirror. 
Download the CarStream application from the developer website, and install it on your smartphone. 
Open Android Auto on your smartphone. 
Open the menu for the application by clicking on the three horizontal lines or dots in the top left corner. 
In the top right corner of the application, click on the gear icon there. 
Scroll down to the section that says, "About Android Auto." 
Tap on the button that says "Version."
This will expand to show you "Version Information." Tap on this multiple times until it brings up a prompt to unlock Developer Mode. Press OK to enable Developer Mode. This is necessary for CarStream to work. 
Click on the three dots at the top right corner of the screen. 
From the menu that appears, click on "Developer Settings." 
There should be an option called "Unknown Resources." Ensure that the box beside it is checked.
Another option under Developer Settings will be called "Video Resolution." You can use this to set the video resolution to either 480p, 720p, or 1080p.
Open the CarStream application. 
You should be able to play YouTube videos on your car screen now! 
Note that depending on the version of Android Auto and your OS version, some of these steps may be slightly different.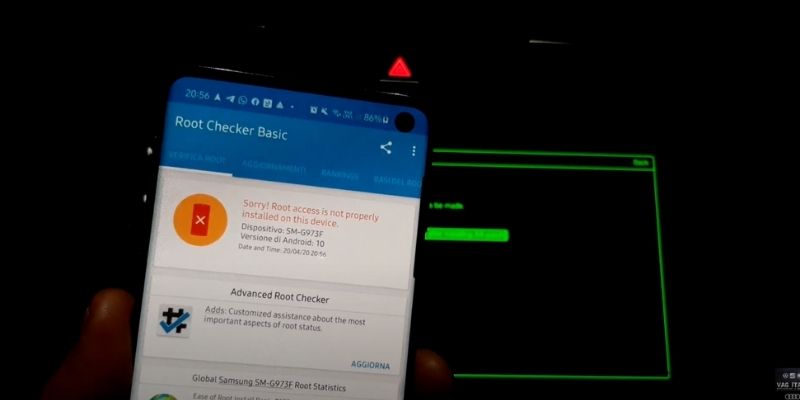 VLC Android Auto hack
VLC is a very popular media player that many people use on both smartphones and computers. VLC is officially supported in Android Auto, but it is unable to play videos. It can only play audio files, for the same reason that Android Auto video is not allowed. 
However, it is possible to use VLC to stream video on Android Auto by using a mirroring app.
It is essential to note that this is only possible if your device is rooted. This process requires expertise, and if not done well, can break your smartphone. It is important to proceed with rooting at your own risk. There is no general method for rooting all Android smartphones, but a search on Google with your phone's model and "root" should bring up instructions. 
Got an old iPhone or Android? Get the highest price for your device – guaranteed here.
If you manage to do this successfully, you can proceed to the following steps:
Download and install Android Auto on your smartphone.
Enable developer settings as earlier outlined.
Enable "Unknown Sources."
Download the AA Phenotype Patcher APK file.
Download the AA Mirror APK file.
Install AA Phenotype Patcher, and once that is complete, install AA Mirror.
Open AA Mirror. You will require specific settings in the AA Mirror app. You can find these in the "Screen Settings" menu. Set it as follows:

Overwrite screen brightness – On
Screen brightness value – 255
Screen rotation – Force
Rotation degree – 90 degrees
Immersive mode – Full immersive

Open AA Phenotype Patcher. Tap the three dots in the top right corner. Click on "App Lists" and check "AA Mirror". 
Go back, and tap "Patch." When complete, exit the app. 
Once this is done, connect to your Android Auto as you usually would. Tap the icon in the bottom right corner. 
Among the applications that appear, AA Mirror should be available. By tapping it, you can access all Android apps on your device, including VLC to watch videos. It can also be used for Android Auto YouTube. 

Twitch Android Auto
Twitch is one of the most versatile platforms to stream video games. It will enable you to find out the latest releases, get playing tips, network with other gamers, and follow gaming celebrities. Besides gaming, it also hosts other content such as cooking demonstrations, art and craft tutorials, music performances, etc. 
It allows you to create an account for free, regardless of whether you are a viewer or streamer. An account is necessary to leave comments on streams and follow or subscribe to other content creators. 
The platform has recently updated its Android client by adding some handy features. For example, it now has a pop-out mini-player that allows you to browse other content while still streaming. Tap on the channel button on the full-screen video, and it will minimize into a ribbon. You only need to tap on the windowed video to bring it back to full screen. 
It is possible to use Twitch through Android Auto but watching videos while driving can be problematic. Thankfully, Twitch has an audio-only mode, although it is a bit hard to find. First, click on thae setting button, then press the 'Audio Only' option finally, 'Apply.' The platform will now play audio only with pause and resume buttons in the notification area. 
Carstream Android Auto Hack
CarStream app is perhaps the most popular method for an Android Auto video player hack. It enables you to watch videos through YouTube. 
Using CarStream was discussed step-by-step earlier in this article, so you can reference that to start using it in no time. 
If you find CarStream not working in your car, one crucial step is to ensure you are using Android Auto 2.9 or lower. Android Auto 3.0 blocks the use of custom applications. 

Other known Auto hack apps
Many Android Auto hacks are available for use. The cool part is that they can do much more than just playing video or acting as a YouTube Android Auto player. 
Asides CarStream and AA Mirror, there are other options. For instance, Home Assistant can run on Android Auto to allow you to run smart appliances at home straight from your car. You can also get Android Auto running wirelessly using a hack app and a second Android or TV stick. These are just some of the possibilities. 
Credits: Thanks for the photo to Canva.

At ipoki.com we only mention the products that we've researched and considered worthy. But it's important to mention that we are a participant of several affiliate programs, including Amazon Services LLC Associates Program, an affiliate advertising program designed to provide a mean for us to earn fees by linking to Amazon.com and affiliated sites. As an Amazon Associate ipoki.com earns from qualifying purchases.