Content marketing and blogging are hot right now, so chances are at least some of your friends are into it. Sooner or later, they will have a birthday, anniversary, or another special occasion. What present will you choose for them? Professionals on social media give many different tips on gifts for bloggers. And, of course, you can find many ideas online. Some examples combine practicality and usefulness, while others are creative and fun. If you want to avoid using ready-made solutions, this article will help you find your unique option.
Do you want to know what questions are on the list? Then use the table of contents below to jump to the most relevant section. And you can always go back by clicking on the black arrow in the right bottom corner of the page. Also, please note that some of the links in this article may be affiliate links. For more details, check the Disclosure section at the bottom of the page. 

How Many Bloggers and Content Managers are Out There?
Oh, come closer, savvy shopper, for I have a tale to tell — a tale of a realm that has seen an explosive growth, a realm that is filled with wordsmiths and strategists conjuring magic with their content. Yes, I'm speaking about the ever-evolving world of blogging and content marketing.
Just to sprinkle a bit of gravity to this conversation, allow me to throw some numbers at you, like a maestro conjuring fascinating facts from thin air. Picture this: as we ventured into the 2020s, the US alone was home to a staggering 31.7 million bloggers, a noticeable climb from the 28 million bloggers painting the canvas in 2015. That, my dear reader, is no small village, but a grand, bustling metropolis of creators accounting for over 10% of the US populace, busy weaving tapestries of texts, every day, every hour.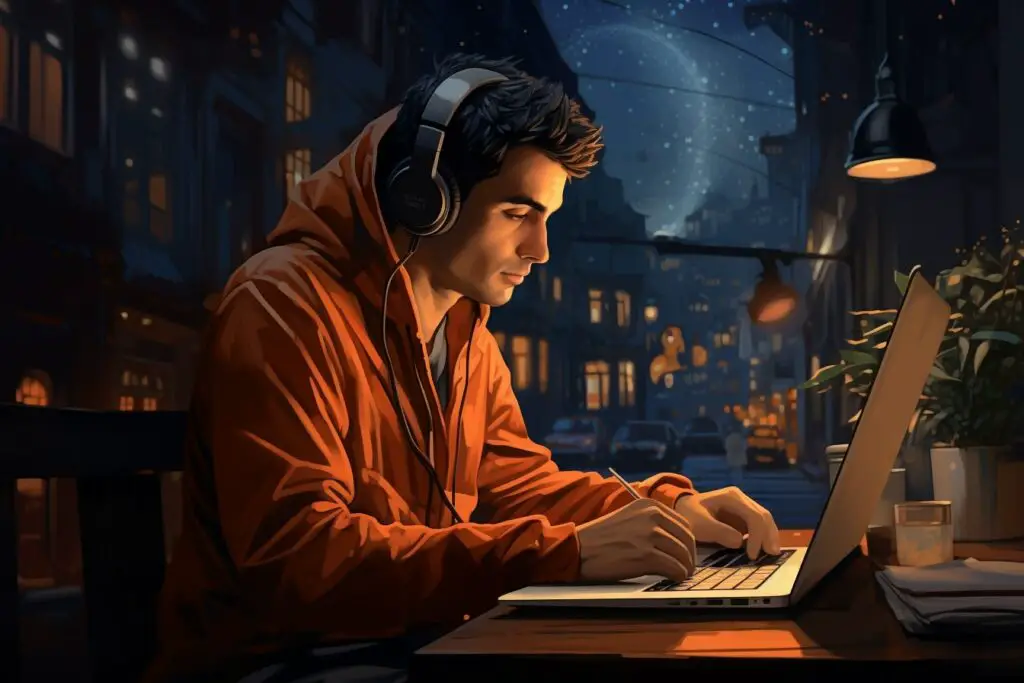 And while you might have thought that social networking had overtaken the space, hold your horses because blogs still reign supreme in the hearts of 77% of internet users who indulge in daily blog readings. You see, this corner of the internet is a vibrant community, with more than 2.5 billion blog posts being born globally each year, which translates to a head-spinning 6,912,000 blog posts each day!
Trust me, in this vibrant cityscape of the content universe, everyone knows a blogger or two. It's time to sprinkle a little joy on these content creators, don't you think?
Essential Tips on Gift Selection
When you try to find the best and unique gift for a content marketer or creator, remember that this person is your friend. And you can apply the universal principles. Gifts often leave an unemotional, material memory in a person's life. Therefore, a birthday present for a friend needs a special, unique, original.
Men approach the choice of gifts much more manageable than women. Females often have much more significant components for a present: practicality, appearance, design, and accompanying souvenirs. Male friends increasingly present uncomplicated gifts, believing that the birthday man will make the most correct, necessary gift. This approach is practical, but precisely, such presentations are forgotten the fastest. Things are different if the approach to the issue is creative.
Consider Personal Hobbies
The easiest way to decide what to give a friend for a birthday is to analyze hobbies. Each blogger has a topic of interest, and your gift can help to make more exciting content. If your friend likes fishing, consider:
boat, fishing tackle, fishing rod;
tent, cauldron, large backpack;
unique clothes for cycling, devices for caring for two-wheeled vehicles;
scuba diving set, fins, mask.
The choice is enormous. The main thing is approaching the issue seriously and considering it in advance. Carefully choosing a present is an opportunity to find an original and helpful gift for a friend. Popularity is preserved for funny products and fun gifts. It is better to combine it with some more significant present. It is appropriate to supplement the gift with a postcard with money. When choosing a frank gift joke, be prepared for different reactions from others, the hero of the day. Think if this is appropriate.
Necessary, Practical, or Fun?
There is a simple answer to the regular question of how to choose a birthday present for a friend: follow our algorithm. You can buy unusual birthday gifts for a friend in ordinary stores or on marketplaces. The following questions will help you choose the perfect holiday gift:
Is a present useful in everyday life?
The practicality of the gift place and scope?
What is the most anticipated response to an unusual gift?
How will others react?
Will it be possible to avoid embarrassment?
The best gift is chosen not only by reason and calculation but by the heart. Knowing a person well, you can feel their true desires and needs. If you know that your friend is striving to get more traffic and build the popularity of their blog, you can come up with a practical gift. For instance, you can get them 20 niche links in package for blog promotion. Increased popularity will be a wonderful present for every blogger. And the results will definitely make them happy.
How to Choose a Gift for a Blogger?
Before looking for a gift, the donor should ask himself the following questions:
What is the topic of the blog?
What did the recipient pay attention to in conversations? For example, the person said they wanted a professional camera or a more convenient microphone for sound broadcasts.
What can help in the development of the blog?
Is everything okay with the working technique of a blogger?
What is the health status of the blogger?
What activities does the person like?
What are their hobbies, and what are their additional interests?
What can help them achieve their goal?
The answer to any of these questions will help you choose an interesting and valuable gift that will cause a wave of gratitude from the recipient. For instance, brand mentions on other blogs can be great if the person needs additional promotion.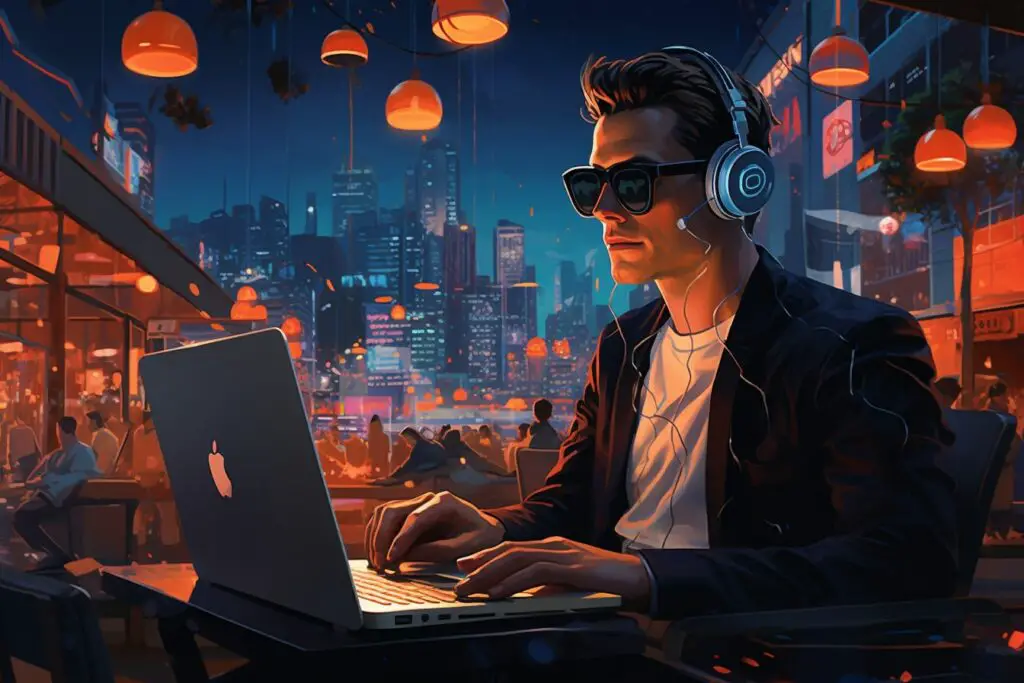 Any gift should correspond to the tastes of the person being presented. For example, if a blogger does not like to listen to music, then giving a player as a gift is a cause for frustration. It is also worth being attentive to the health of the "culprit" of the occasion. If they don't tolerate certain smells or products, it is also better to clarify this in advance so that the gift does not become the subject of quarrels and problems.
Before buying or making a gift, you should talk with the birthday person and their family. Reason: to give different gifts. It is also worth noting that if a blogger has certain health restrictions (for example, he cannot tolerate certain smells or is allergic to fresh flowers), you should not give them.
The Golden Question: What to Gift Those Who Pen Magic?
Let's talk turkey, or rather let's talk salaries, because when it comes to showering our beloved content marketers and bloggers with gifts, we ought to have a grasp on their earnings to hit that sweet spot — generous yet sensible.
Dive with me into the financial waters of the content universe where a content manager, the maestro orchestrating this grand symphony, takes home a wholesome average base salary of $81,320 per year, outshining the national average annual salary of $55,640 quite brilliantly.
Yes, these financial figures do present a grandeur, quite comparable or even exceeding the median US salary, showcasing the lush landscape where content is not just king but wears a golden crown. However, this also means that gifting becomes a task of walking a fine line — a line that balances opulence with heartfelt sincerity.
So as you venture out or dive online to pick a gift, remember, in a world that churned out a staggering revenue of $63 billion in 2022, set to skyrocket to $107 billion by 2026, the perfect gift isn't just about price tags; it's about cherishing the creator, the strategist, the word magician with something as unique and thoughtful as the content they craft. After all, in a realm where a jaw-dropping 90% of organizations had a content strategy firmly in place by 2022, your gift needs to be just as strategic, just as masterful. Let the gift-hunting games begin!
Perfect Gifts Ideas
Now, every second user of social networks has a blog. It doesn't matter which platform they choose: Instagram, YouTube, Facebook, or a personal website.
Blogging Planner
For the blogger who loves to plan things out meticulously, this one-year editorial planner is the perfect ally. Imagine having a space where you can jot down all your ideas, strategies, and schedules, giving your blogging journey a structured pathway. It's not just a planner; it's a blueprint to success, offering a tactile joy in the digital-dominated world.
Coffee Art Printer
Calling all caffeine aficionados! This Coffee Ripples app-controlled ripple maker allows you to print any design, message, or image on your coffee foam. For the blogger who takes their morning brew seriously, this device brings creativity right into the coffee mug, ensuring that their daily dose of inspiration starts with a personalized, artful cup of coffee. It's not just a drink, it's an experience!
Timer or Hourglass
This tool comes in handy when procrastination wins, and it is challenging to get involved in work. You can give a beautiful hourglass or an original timer, for example, in the form of a cube on which the time is written — 5, 15, 30, and 60 minutes. Turn the cube to the right side, and time starts to go.
Miniature Zen Garden for Desk
When the writing process gets too heated or stressful, a miniature zen garden could be the perfect soothing presence. Imagine raking those tiny sands in contemplative solitude, arranging the miniature stones in harmonious patterns, all while sitting at the desk. It's not just a stress buster; it's a tiny oasis of calm, promising a gentle breath of Zen in the daily hustle and bustle. Plus, it adds a touch of elegance and tranquility to any desk setup!
Meaningful merch
In fact, you can give any item, not just a bag or a T-shirt, with a "professional" inscription, for example, "A blog will not promote itself," "Content will not be written by itself," etc.
Smart Mug Warmer
For the blogger who is also a coffee or tea aficionado, this smart mug warmer ensures that their beverage stays at the perfect temperature for hours, allowing them to enjoy a warm drink even during those long writing sessions. Picture the joy of never having to sip cold coffee again, maintaining the perfect warmth sip after blissful sip. It's not just a mug; it's a hug in a cup, a warm companion in the long, creative hours, a beacon of comfort in the hectic daily routine.
Book
To keep up with the times, a blogger must constantly improve himself, read specialized literature, watch various master classes, etc. Present some book everyone has discussed for a long time or will be useful at work. For example, how to write posts, sell through social networks, write creatively, etc. For example, there is an interesting book by Elizabeth Gilbert, "Big Magic". This book is about creativity. The author shares tips on overcoming your fears of creating, sharing your work with the world, and respectfully listening to critics' feedback.
Ergonomic Desk Chair with Massage Function
We all know that content creation is a labor of love, often involving long hours at the desk. This ergonomic desk chair not only offers unparalleled comfort but also comes with a built-in massage function to soothe those tense muscles. Imagine the bliss of leaning back and enjoying a massage in the midst of a hectic workday. It's not just a chair; it's a haven of relaxation, promising comfort and joy in the daily work routine.
High-Speed, Compact Flash Drive
For the content marketer who's juggling large files daily, a high-speed, compact flash drive can be a lifesaver. Imagine transferring files in a flash, without a second wasted, enhancing efficiency and productivity tenfold. It's not just a storage device; it's a pledge of speed, promising a workflow as swift as the thoughts racing through a blogger's imaginative mind, a trusty sidekick in the frantic world of content creation.
Adjustable Standing Desk
Long hours at the desk can be a common scenario for a blogger or content creator. This adjustable standing desk offers the freedom to alternate between sitting and standing, fostering a healthier work lifestyle. Picture the ease of adjusting your desk height with just a touch of a button, bringing a fresh perspective and a burst of energy to the work routine. It's not just a desk; it's a statement of care, an investment in wellbeing, adding a touch of dynamic movement to the daily grind.
Writer's Themed Coasters
For the social media maven, these #Trending coasters bring a touch of the digital world into the physical space. Adorned with iconic social media symbols, they are a whimsical addition to any content creator's desk. Imagine serving drinks on these at a gathering; they are sure to be conversation starters, possibly sparking the next trending topic!
Podcast Starter Kit
In the dynamic world of content creation, podcasts are the next frontier. This Podcast Starter Kit promises to be the gateway to the fascinating world of podcasts, offering not just a high-quality microphone but a range of accessories to get started on the journey. It's not just a gift, it's potentially the start of a thrilling new avenue of content creation, a thoughtful nod to the limitless potential of a content marketer's voice.
Blanket with Sleeves
For a comfortable "wintering," give your blogger friend a blanket with sleeves. After all, work allows you to prepare posts while sitting in your favorite chair or comfortably on the couch.
Summary
When choosing a gift, always consider your friend's personality. Do not focus only on the profession. Take into account other factors as well. It will also be helpful to write down a person's wishes during the year. It will help you pick the most suitable gift. If you put your soul into the present and carefully prepare it, you will definitely make your blogger friend happy.
Credits: Thanks for the photo to Canva.
At ipoki.com we only mention the products that we've researched and considered worthy. But it's important to mention that we are a participant of several affiliate programs, including Amazon Services LLC Associates Program, an affiliate advertising program designed to provide a mean for us to earn fees by linking to Amazon.com and affiliated sites. As an Amazon Associate ipoki.com earns from qualifying purchases.