Before, we simply needed to turn the TV on, select a channel, or switch to the desired input source. And while a lot of these TVs are still around, the modern standard is smart TVs.
These are televisions that are connected to and utilizing the power of the Internet. 
So you can watch YouTube, Netflix, update software, and even download apps and browse the web. These have become so popular that even back in 2016, the smart TV market was estimated at $135 billion
And it's growing so fast that sometimes it may seem like normal TVs are being left behind. But is it really worth buying a new one if yours works well enough but simply isn't smart?
And if you wondered, how do you turn a normal TV into a smart TV, in that case, read on. 
Do you have a particular question about turning regular TV into a smart TV? Then use the table of contents below to jump to the most relevant section. And you can always go back by clicking on the black arrow in the right bottom corner of the page. Also, please note that some of the links in this article may be affiliate links. For more details, check the Disclosure section at the bottom of the page. 

How to tell if a TV is a smart TV? 
The ability to browse the Internet and download apps is part of what makes a TV smart. 
Look on your remote control for any buttons related to Netflix, YouTube, or similar services. Many smart TVs have these buttons as shortcuts on the remote. You can also enter the menu and look for an app store or internet browser. If you don't find any of these, it is likely your TV is not smart.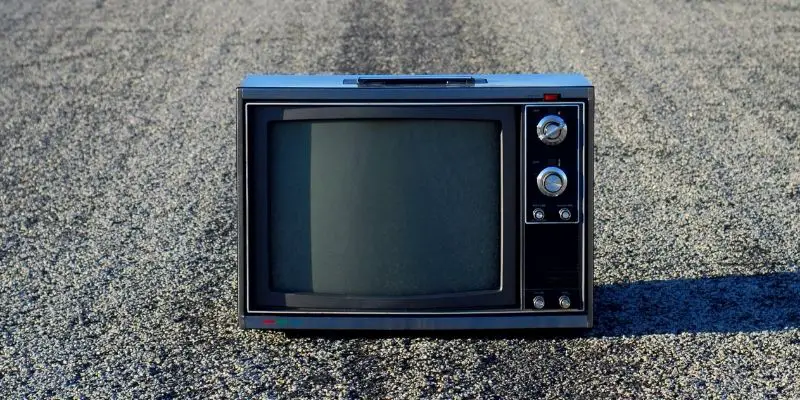 What can you do with a smart TV?
With a smart TV, there is a wide array of things that you can do. You can browse the Internet, watch videos from streaming services like Hulu or Netflix. You can listen to music from Spotify, podcasts, or internet radio, download apps, and even play casual games on some.

Can you turn a regular TV into a smart TV?
The magic of a smart TV is all in the software. There is no easy way to change the software on a regular TV and make it smart. However, many peripherals can be plugged into a TV with an HDMI port to turn the TV into a smart TV, even if it is a regular one. Luckily, there are quite a few options on the market that will easily allow you to convert TV to smart TV.

Got an old iPhone or Android? Get the highest price for your device – guaranteed here.
What do you need to turn a TV into a smart TV?
There are quite a few peripherals that can be used in the process of making TV smart. This includes products like Apple TV, Amazon Fire TV Stick, as well as Chromecast. Each of these will give your existing TV some level of smartness, but the extent and features that you get depend on which options you opt for.
Most of these work via HDMI, which essentially any TV made in the past 10 years will have. It's likely only very old TVs that will have you looking for an alternative to an HDMI smart TV adapter or smart TV plugin.

How to make a regular TV into a smart TV?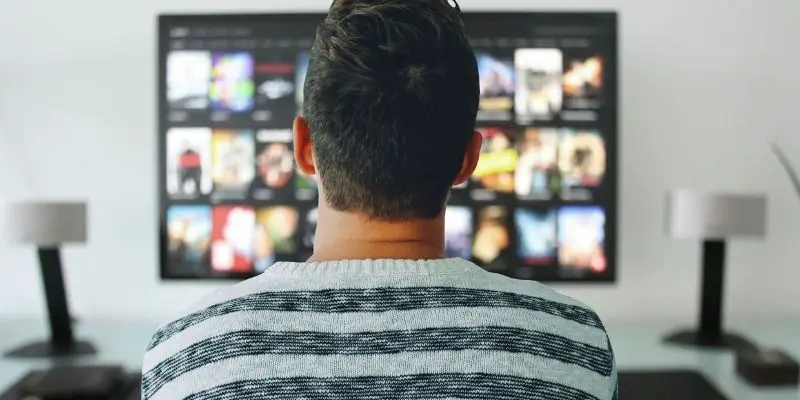 There are quite a few ways that you can do this, and they are not difficult.
Connect non-smart TV to the Internet. Even if you managed to get a non-smart TV to use the Internet, it's not worth much without the software to make it work. However, one trick to this would be to connect your internet-enabled smartphone or computer to the TV. Some TVs support what is known as 'mirroring' or 'casting.' With this, you can essentially project your phone's screen to the TV. This way, you'll be able to enjoy your mobile content, including the Internet, on the big screen. If your TV does not support mirroring, however, you can use a device like a Chromecast. This will allow your TV to support mirroring without the feature in-built. You can also connect a computer using an HDMI cable for a bigger screen. Of course, using peripherals like the Fire TV Stick and Apple TV will give you access to the Internet as well, along with a lot more.
Turn a normal TV into a smart TV via Bluetooth. There are not many options to turn a regular TV into a smart one through Bluetooth. This is mainly because older TVs don't typically have the technology and struggle with streaming video. However, many peripherals connect via HDMI. And those will have Wi-Fi, microSD support, and Bluetooth capabilities.
Turn a normal TV into a smart TV using HDMI. This is where more advanced peripherals like the Apple TV, Amazon Fire TV, and Fire TV Stick come in. These connect via HDMI and will convert TV to smart TV in just a few steps. You simply need to plug these into your TV's HDMI port, give them power through USB or the wall adapter, and connect to Wi-Fi, and you're good to go.

Looking for a side hustle? Get paid $25-$50 per hour working online. Find out if this opportunity is right for you here.
Best way to turn any TV into a smart TV
The best way to make your TV a smart one is easy using a digital media player like the Fire TV or Roku. These give you the most functionality by giving you access to a wide array of content and streaming services that cannot be gotten on regular TVs. There's no better way of making TV smart than this. However, if you want to access an app store and internet browsing, then the Amazon Fire TV products are the best. Most other popular options do not have a native internet browsing option, unlike the Amazon options. This will give you a fully-fledged smart TV experience as long as you have an HDMI port.
Credits: Thanks for the photo to Canva.

At ipoki.com we only mention the products that we've researched and considered worthy. But it's important to mention that we are a participant of several affiliate programs, including Amazon Services LLC Associates Program, an affiliate advertising program designed to provide a mean for us to earn fees by linking to Amazon.com and affiliated sites. As an Amazon Associate ipoki.com earns from qualifying purchases.