The world of in-game purchases. It's like stepping into a candy store, but for gamers. In 2020, our fellow gaming enthusiasts splurged a whopping 54 billion U.S. dollars on these digital delights. And guess what? By 2025, this number is projected to skyrocket to 74.4 billion U.S. dollars. Talk about a thriving market! From skins to weapons, in-game items have become the backbone of many free-to-play games like "Fortnite" and "Call of Duty." It's all about the aesthetics and personalization, and boy, do we love it! That's why an opportunity presented itself to look into this industry with the help of real insiders – Eldorado – I thought, why not?
Do you have a particular question about Eldogrado.gg? Then use the table of contents below to jump to the most relevant section. And you can always go back by clicking on the black arrow in the right bottom corner of the page. Also, please note that some of the links in this article may be affiliate links. For more details, check the Disclosure section at the bottom of the page. 

Overview of the In-game Trading Market
The in-game items and account marketplace is like the Wall Street of the gaming world. It's bustling, competitive, and filled with opportunities. But, like any market, it has its challenges. For instance, Traderie, a popular marketplace for trading in-game items, recently faced a security breach, affecting as many as 2.6 million users. Yikes! And this wasn't their first rodeo; they had another breach in 2022. But it's not all gloom and doom. Trading anything big-hit-game related has a huge earning potential. Remember the M4A4 Howl from CS:GO? That beauty sold for a jaw-dropping $215,000. Now that's some serious cash for pixels!
With the rise of many gaming marketplaces in 2023, competition is fierce. Platforms like Eldorado.gg, PlayerAuctions, and G2G.com are all vying for a piece of the pie. But with great rewards come great challenges. Security is a significant concern, with gamers constantly being under the threat of hacks. Remember the 500,000 Activision accounts that were compromised in 2022? And then there's the issue of trust. With so many third-party sellers, ensuring safe transactions and preventing scams is paramount. After all, no one wants to buy Runescape gold, only to find out it's fool's gold.
Most Popular Games for Purchasing Accounts and Items
Let's dive deep into the gaming universe and uncover the hotspots for in-game purchases. Leading the charge is "Counter-Strike: Global Offensive (CS:GO)". Think first-person shooter with a side of trading skins, weapons, and cases. Hot on its heels is "Dota 2", a MOBA game where cosmetics, couriers, and Battle Passes are the talk of the town. And let's not forget "League of Legends (LoL)", another MOBA giant, where skins, champions, and runes are the currency of cool.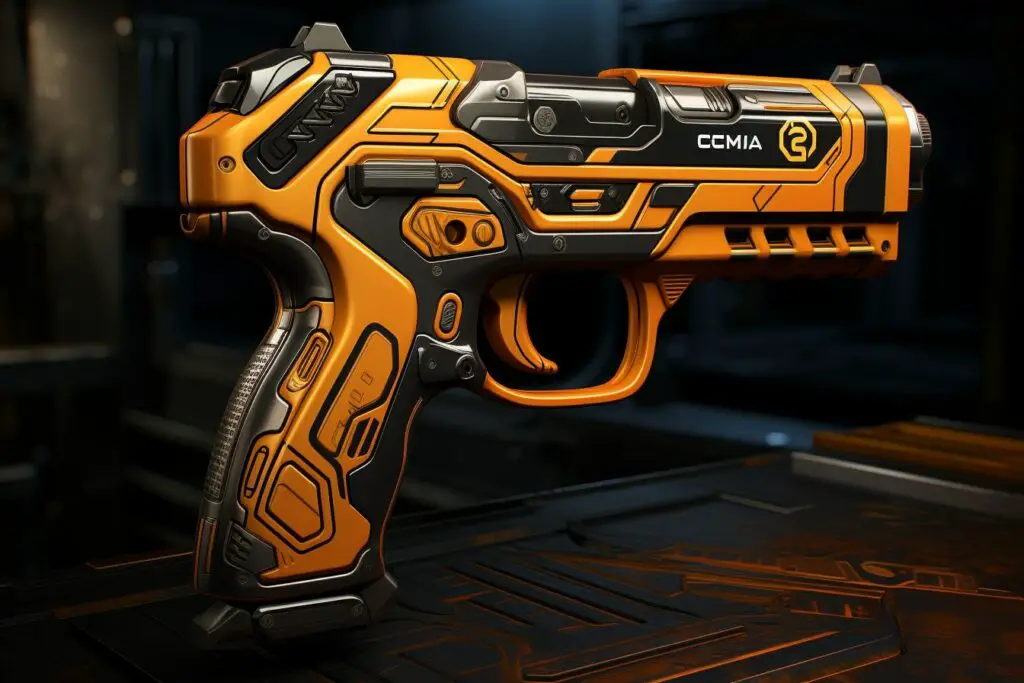 But wait, there's more! "Minecraft" is not just about building; it's also about trading accounts, servers, and in-game items. And for those who love a good hat or weapon effect, "Team Fortress 2 (TF2)" is your playground.
And the list doesn't stop there. We've got "Fortnite", "Grand Theft Auto V (GTA V)", "Call of Duty", "Battlefield", "World of Warcraft (WoW)", "Diablo III", "Runescape", and "EVE Online" all making waves in the in-game purchase scene.
According to the folks over at Eldorado, some items are hotter than a summer's day. "Fortnite" is leading the pack with their coveted Black Knight accounts. Then there's the allure of "Dark and Darker" gold. And for the "Roblox" enthusiasts, the Adopt Me Pets are flying off the virtual shelves. It seems like every gamer wants to get their hands on these prized possessions.
So, what's the buzz all about? Well, it's a mix of gameplay enhancement, personalization, and, let's be honest, a sprinkle of bragging rights. Owning a rare skin in "LoL" or a coveted weapon in "CS:GO" can elevate your gaming status. And with platforms like Eldorado.gg in the mix, trading has never been easier. But a word to the wise: always tread with caution. While many gaming marketplaces are legit, it's essential to do your homework, especially when it comes to safety and security. 
What is Eldorado.gg: Is it Legit?
Noways you can buy a virtual sword for your avatar or even an entire game account without ever leaving your couch. But with so many online marketplaces popping up, how do you know which ones are legit? Enter Eldorado.gg.
Eldorado.gg is like the bustling bazaar of the gaming world. Imagine a place where over 2 million users come to trade, buy, and sell in-game items and accounts. With over 10 million transactions under its belt, it's one of the big players in the game. But, as with any marketplace, there are both raving fans and naysayers.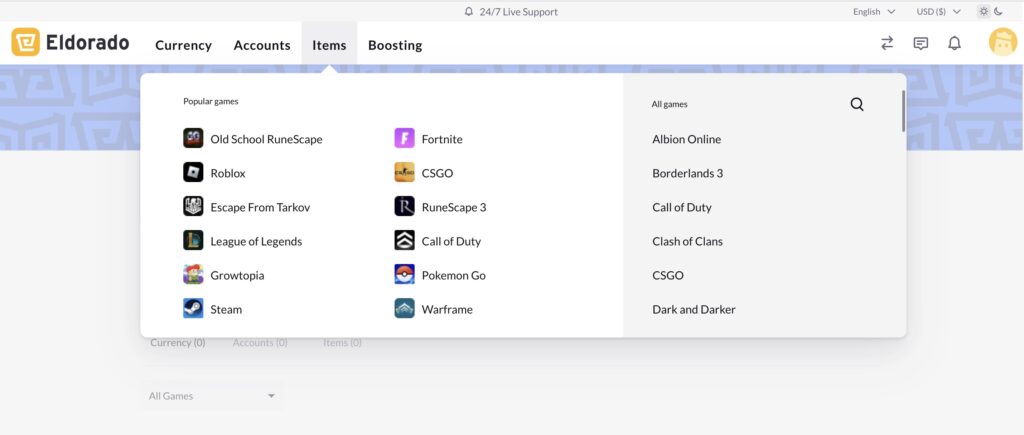 Now, let's get down to the nitty-gritty. Some gamers are all praises, calling it their go-to for all things in-game. Yet, others have tales of transactions gone awry or orders that took a detour. The consensus? Eldorado.gg is legit, but as with any online transaction, buyers should always be conscious of whom they are giving their money to.
Pros:
A vast array of in-game items and accounts? Check.
Prices that won't burn a hole in your pocket? Double-check.
A user-friendly website that even your grandma could navigate? Absolutely.
Secure payment processing that keeps your credit card details safer than a dragon guarding its hoard? You bet.
24/7 customer support, because who knows when you'll decide to buy that rare item? Yep, they've got that too.
Cons:
A few tales of transactions that didn't go as planned.
Eldorado.gg takes a slice of the pie for every sale. But hey, they've got to keep the lights on somehow.
Their buyer protection policy might not be as iron-clad as Fort Knox.
Now, if you're thinking of diving into the Eldorado.gg pool, here are a few pearls of wisdom:
Do your homework. Check out the seller's rating and skim through reviews. Remember, knowledge is power.
Stick to secure payment methods. Think Apple Pay or credit cards. And maybe avoid that guy selling osrs gold in exchange for magic beans.
Got an email with a link from a seller? Think twice before clicking. Better safe than sorry.
If things go south, don't fret. Reach out to Eldorado.gg's customer support. They're there 24/7, ready to help.
And if you're still on the fence, here's a little insider info straight from the horse's mouth. And when I shared my concerns about buying accounts through the platform (isn't it against the rules of some games?) Modestas Mice, a corporate communications specialist from Eldorado responded, "While you should be cautious when purchasing an account, the Eldorado platform goes above and beyond to minimize them. We're talking extensive seller vetting, account verification, warranties, and a 24/7 customer support team ready to jump into action. And hey, if you're looking for something a tad safer, our currency, items, and boosting services might be right up your alley."
So, is Eldorado.gg the real deal? It sure seems like it. But as always, tread with caution
Eldorado.gg: How it works?
Ever had that moment in a game where you thought, "I wish I could just buy that rare item instead of grinding for hours?" Well, Eldorado.gg heard you. It's like the Amazon of the gaming world, but instead of books and gadgets, you're browsing through in-game items and accounts. Here's the lowdown on how it works:
Sign Up and Dive In: Before you can start splurging or earning, you'll need to create an account. If you intend to sell things, you'll also have to verify your identity. It's like a secret club, but for gamers.
Shopping Spree: Browse through the digital aisles, find that shiny item or account you've been dreaming of, add it to your cart, and checkout. Payment? They've got options galore! From the good ol' credit card and PayPal to crypto like Bitcoin and Ethereum. Heck, they even have Apple Pay, Google Pay, and some fancy options like iDEAL and Sofort.
Selling? They've Got You: Got an item or account collecting virtual dust? List it, set a price, and once approved, it's showtime. When a buyer bites, you'll get the cue to deliver.
Safety First: Eldorado.gg doesn't own the items. They're the middleman, ensuring you get what you paid for and that transactions are smoother than a fresh jar of peanut butter.
Key Features 
Variety is the Spice: From CS:GO skins to Minecraft accounts, from gold to boosting – they've got a smorgasbord of games covered.
User-Friendly Interface: Even if you're the kind who gets lost in a supermarket, navigating the marketplace is a breeze.
Payment Options Galore: Whether you're old school with debit/credit cards or riding the crypto wave, they've got you covered.
Seller Ratings: Think of it as the Yelp for game sellers. Before you buy, check out what other gamers have to say about a seller (if there's a comment saying "GGWP!" it means that the buyer is happy with the product/service but didn't bother to leave a custom review).
Website Interface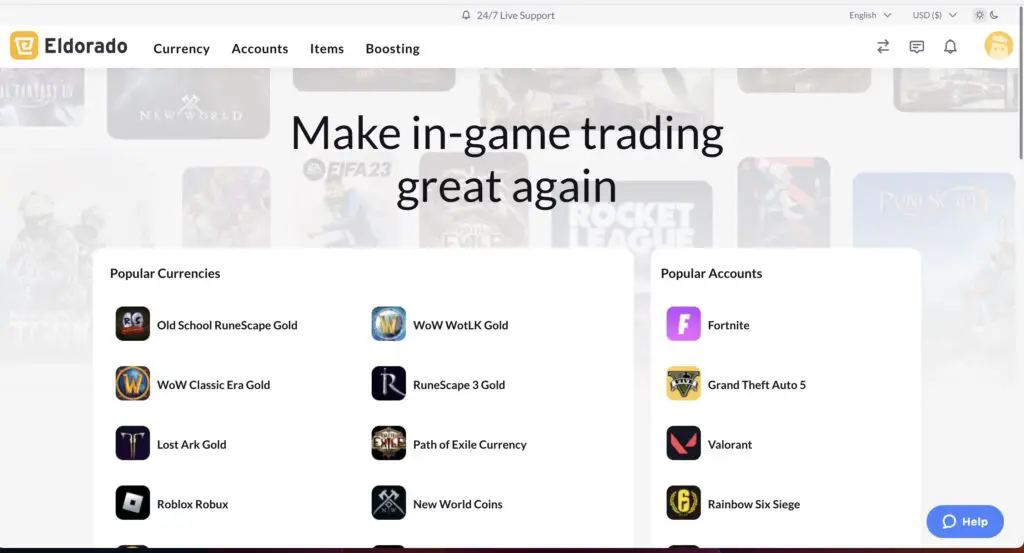 Sleek, simple, and straightforward. The website is designed for even the most tech-challenged among us. The homepage sports a search bar (for those who know what they want) and options to browse by game or category (for the window shoppers). And each game? It has its own VIP page, listing all its items and accounts. Filters? Oh, they thought of that too. Price, condition, and more – tailor your search to your heart's desire.
Featured Games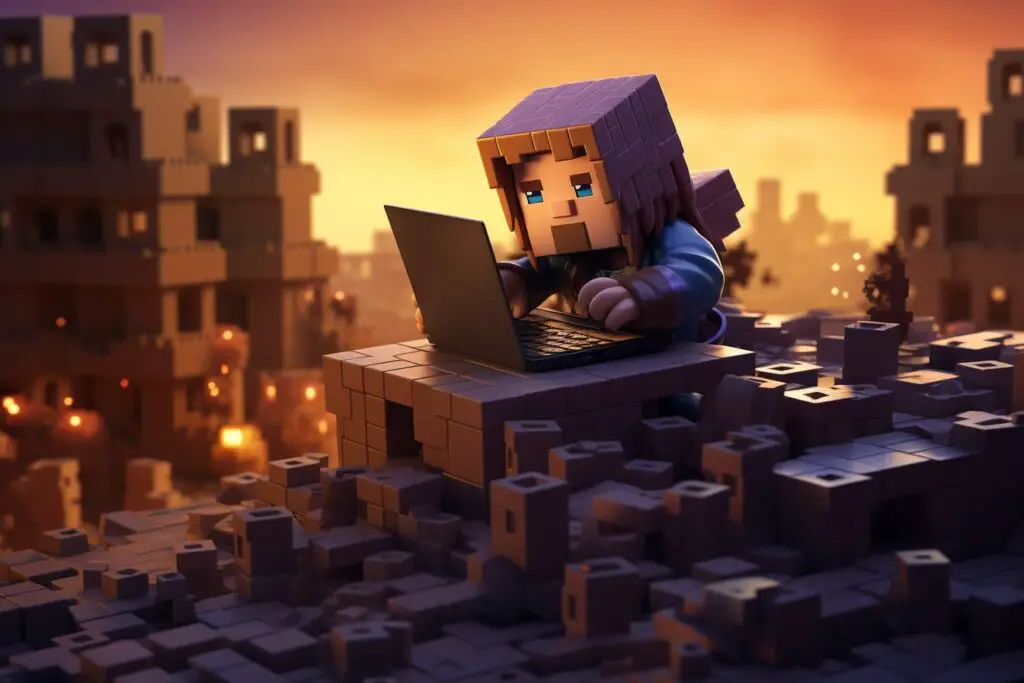 From the classics to the latest hits, Eldorado.gg's game list is like the hall of fame for video games. Here's a sneak peek:
Counter-Strike: Global Offensive (CS:GO): For the shooter fans.
Dota 2 and League of Legends (LoL): Dive into the MOBA world.
Minecraft: Unleash your inner architect.
Fortnite: Where are we dropping, boys?
…and the list goes on, from Grand Theft Auto V (GTA V) to World of Warcraft (WoW).
Sellers
The heart and soul of any marketplace. These sellers, hailing from all corners of the globe, are the ones bringing the goods. Whether they're individuals with a knack for the game or full-blown businesses, the marketplace has to ensure they're the real deal. And the best part? You, the buyer, get to rate them. Some sellers even boast hundreds of thousands of reviews. So, you know you're in good hands.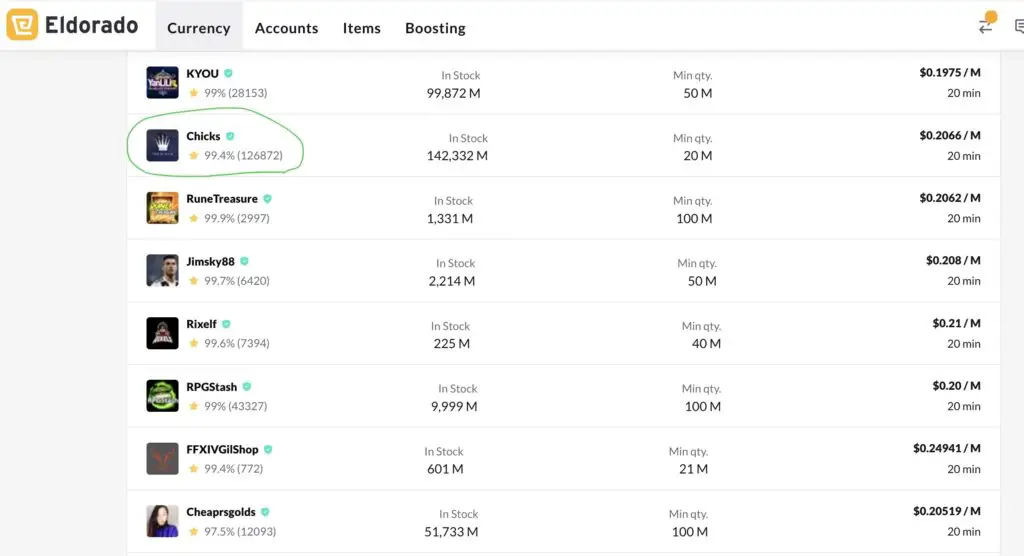 Now, here's a little insider scoop from Modestas Mice, corporate communications specialist from Edorado.gg: "The world of online selling can be a jungle. Take the case of ezsmurfmart. They were review-bombed by what seemed like an army of bots or competitors trying to tarnish their reputation. If you don't believe me, just check out these bot reviews. But on our platform? Everyone's singing praises about their service. It's a wild ride, but that's business for you. A little competition never hurt anyone, right?"
In the end, while Eldorado.gg is a legit website and a haven for gamers. Always remember the golden rule of online shopping: Do your research, and may the odds be ever in your favor.
Elephant in the Room: Trustpilot Reviews
Alright, let's dive into the deep end. You've probably stumbled upon some Trustpilot reviews about Eldorado.gg, and let's be real, some of them seem… well, a bit fishy. Both the glowing praises and the scathing critiques. So, what's the real deal?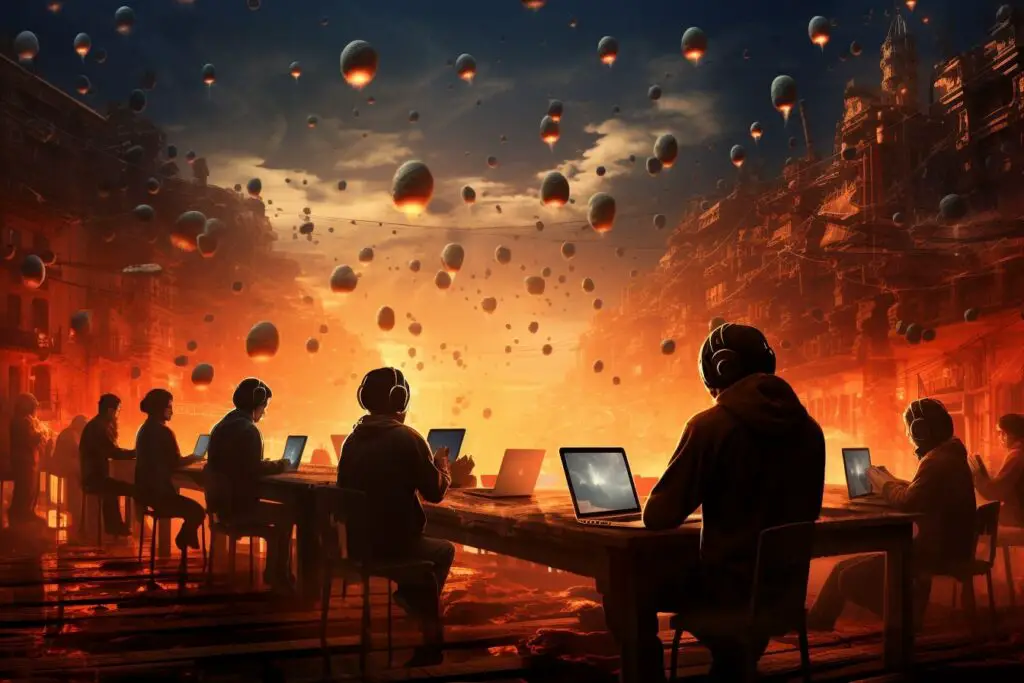 First off, let's hear it straight from the horse's mouth. I specifically chat about it with Modestas from Eldorado, and here's the tea he has spilled:
"Most of the review bombing against our website is orchestrated by three main groups. The first group? Those who got the boot from our platform due to, let's say, less than honorable behavior. We're talking about scammers, those creating multiple accounts or providing fake info. They're not too pleased about being shown the door, and they make it known. Their reviews usually go something like, 'I registered, they asked for my ID, got banned. They're scammers.' Classic.
The second group? Our competitors. Yep, they're out there, writing rave reviews about themselves while trying to drag us through the mud. Business is tough, but that's a low blow.
And the third group? Review platforms that thrive on negative reviews. They gather all these bad reviews, showcase them, and then, get this, ask businesses for money to either remove or turn them positive. We don't play that game."
Now, I'm not saying you shouldn't be cautious. Buying and selling in-game goods always comes with its risks. But platforms like Eldorado.gg are here to make the process as smooth and secure as possible. They've got systems in place to ensure trades are safe, and if something does go south, they've got your back with refunds and restrictions for those who step out of line.
Final thoughts
So, the next time you see a review, whether it's an eldorado.gg review or any other, take it with a grain of salt. Do your research, use that live chat support if you have questions, and remember, in the vast world of cryptocurrency, p-2-p trading, and valuable game items, it's always better to be safe than sorry. 
Credits: Thanks for the photo to Canva.
At ipoki.com we only mention the products that we've researched and considered worthy. But it's important to mention that we are a participant of several affiliate programs, including Amazon Services LLC Associates Program, an affiliate advertising program designed to provide a mean for us to earn fees by linking to Amazon.com and affiliated sites. As an Amazon Associate ipoki.com earns from qualifying purchases.