Scouring through the Internet, looking for a PS4 emulator for PC? You're not alone. Emulating a PS4 is not easy. Sony's PlayStation 4 runs on x86-64 architecture & is one of the most advanced gaming consoles. Thankfully, since 2019, many PS4 emulators for PC have hit the Internet. These emulators have been somewhat successful in running PS4 games on PCs.
However, the Internet is full of fake PS4 emulators. Many users have mistakenly downloaded fake PS4 emulators & infected their PCs with viruses. In this article, we'll discuss the best "100% authentic" PlayStation 4 emulators for PC and how to use them.
Do you have a particular question about the best PS4 emulators for PC? Then use the table of contents below to jump to the most relevant section. And you can always go back by clicking on the black arrow in the right bottom corner of the page. Also, please note that some of the links in this article may be affiliate links. For more details, check the Disclosure section at the bottom of the page. 

Can You Emulate PS4 on PC?
Let's answer the burning question on the minds of many Internet users first – is there a PS4 emulator for PC? Yes. Currently, there are many efficient PS4 emulators. Some are still in the process of development. Others were launched in the past but have been abandoned since. Therefore, we'll only discuss the best PS4 emulators that are currently 100% active & useful.
But first, let's understand what PS4 emulators do. A PS4 emulator is essentially software that lets you run PS4 games on a Windows PC. You don't need to buy anything. Just download the right PS4 emulator & run it on your PC. The emulator will replicate the software ecosystem of a PS4 on your PC.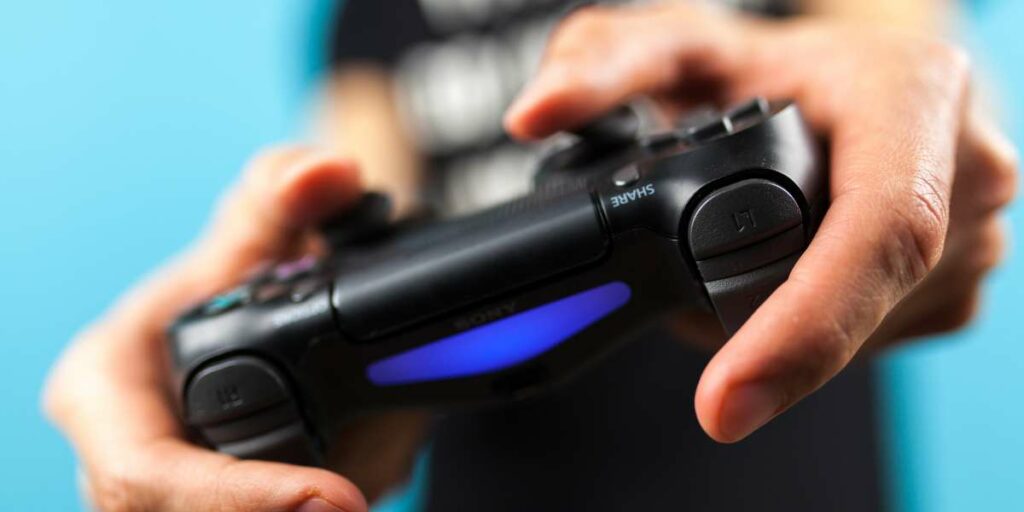 However, no PS4 emulator can currently run "AAA PlayStation exclusive" games. To play those types of PS4-exclusive games on your PC, you'll need to pay for PlayStation Plus Premium. The latest free emulators for PS4 games can only run old and classic games. Some can even run new games. Let's check them out.
Best PS4 Emulators for PC
#1. Top-Rated PS4 Emulator for PC: Spine
Spine is a Linux-based PS4 emulator. It's by far the best one launched till now. The emulator was first launched on July 3, 2019. Here's a YouTube video of Spine being officially announced & launched. Since then, the software has emulated popular titles such as Stardew Valley & Megaman Legacy Collection.
Spine can also run various other major games without crashing every five minutes. So, for example, you can play a super-advanced game like Dead Cells on Spine without experiencing any major lags. In terms of PS4 emulation, Spine is currently the best the Internet offers. You can download Spine via this link.
#2. Highly-Rated Open-Source PS4 Emulator: Orbital
Developed by AlexAltea – one of the most notable developers in the world, Orbital has proven to be a welcome addition to the PS4 gaming community. Unfortunately, this open-source PS4 emulator can't run any major commercial games. But it's still the most highly-rated PS4 emulator in the developer community.
That's mainly because this PS4 game emulator offers both Windows and LINUX compatibility. Yes, it's a low-end emulator. But it works best on high-end computers with 16GB RAM or more. This emulator can replicate the PS4 console's operating system. It doesn't emulate an x86-64 CPU. That's why it's so unique.
Another reason to be excited about Orbital is the fact that it's an open-source project. PS4 emulation is a gradually developing field. Hopefully, in the future, more users will construct BIOS, QEMU, GRUB, & other components & make this emulator even more efficient. Until then, enjoy playing classic PS4 games on your Orbital emulator!
#3. Most Promising PS4 Game Emulator: GPCS4
GPCS4 is the most promising Windows-based PS4 emulator out there. That's because it can technically run graphics-heavy commercial games. But gamers still face lags & bugs because of low framerate issues. Thankfully, the developers of GPCS4 are always resolving such matters. Hopefully, the GPCS4 PS4 Game Emulator will be updated shortly.
Best PS4 Emulator for Windows & MacOS: PCSX4
Looking for a PS4 emulator for Windows and macOS devices? PCSX4 should be your number one choice. This emulator supports multiple input devices – PS4 controllers, PC mouse, & Xbox One controllers. It uses OpenGL, DirectX 12, & Vulkan to run PS4 games. It even allows users to play high-graphic games at different frame rates.
The PCSX4 emulator can run games at 60 FPS on high-end PCs. However, it's still in development, so you might experience minor glitches while playing some games.
How to Play PS4 Games on PC Using Emulator?
Visit the website links mentioned above. Download one emulator on your PC. Then, extract the ".exe file" from the downloaded file (executable file). Run this file as an admin on your PC to install it. Some users have claimed that they didn't receive a ".exe file" with their downloads. This typically happens with PCSX4 emulators.
People downloading the PCSX4 emulator often receive a "PlayStation device identifier" file instead (.pdix). Here's how you can extract & run this .pdix file –
  Download PS4 emulator for PC
Insert a USB flash drive into your PC
Go to the downloaded file
Copy the file "PDIX-sniffer"
Insert the USB flash drive into your PS4's USB port 1 (there shouldn't be any disks inside your PS4)
Close all programs except for the web browser
On your PS4's web browser, visit the following website – PCSX4.com/extract-PDIX
Wait for the extraction process to begin & end
After extraction is complete, go to the file directory "PCSX4 -> PDIX PS4 emulator"
Here copy the recently extracted ".pdix" file from your USB flash drive
Now, go to the "PCSX4" menu
Enter the section that says "Manage PCSX4 account."
Click "Register"
Login to that page by linking your PDIX
If the .pdix file you extracted is legitimate, a confirmation link will be sent to your account from the PDIX validator. As you can see, this process is slightly complicated. I advise you to try out these three PS4 emulators for PCs first – Spine, Orbital, & GPCS4.
These emulators can be downloaded & installed just like any other software. So, set up your emulator, download your favorite PS4 games, and start playing them on your PC. Don't worry – all the emulators mentioned on this list are 100% legal to download & use. 
Credits: Thanks for the photo to Canva.

At ipoki.com we only mention the products that we've researched and considered worthy. But it's important to mention that we are a participant of several affiliate programs, including Amazon Services LLC Associates Program, an affiliate advertising program designed to provide a mean for us to earn fees by linking to Amazon.com and affiliated sites. As an Amazon Associate ipoki.com earns from qualifying purchases.