Is your Ring doorbell not detecting motion? That's concerning. Ring devices use motion-detection technology to detect motion events involving people, objects, or animals in your surroundings. If your Ring motion detector is not working, it won't be able to trigger motion alerts or send you important video recordings. But, don't panic just yet.  
You're not the only Ring user asking yourself, "Why is my Ring not picking up motion?" The Internet is full of Ring users complaining about their Ring motion detection not working. Unfortunately, the company guidelines on this issue are rather confusing.
I'm here to eliminate all the confusion and tell you exactly why your Ring is not picking up motion and what you can do to fix the matter. But, before that let's check whether your Ring doorbell even has motion-detection capabilities.
Do you have a particular question about Ring doorbell not detecting motion? Then use the table of contents below to jump to the most relevant section. And you can always go back by clicking on the black arrow in the right bottom corner of the page. Also, please note that some of the links in this article may be affiliate links. For more details, check the Disclosure section at the bottom of the page. 

Does Ring Doorbell Detect Motion at All?
Yes. All Ring doorbells, including your model, have advanced motion detection capabilities. In fact, the Ring Video Doorbell 3 and the Ring Video Doorbell 3+ have "improved motion detection" capabilities. These doorbells automatically record 3-4 seconds of activity right before the camera detects motion.
Passive Infrared Sensors
Alright, tech-heads, gather around. The Ring Doorbell uses what's called Passive Infrared Sensors, or PIR for short (because who has time for long names?). These sensors detect heat sources that move in front of the camera lens. So when that ambitious squirrel tries to make its debut on your front porch, the PIR sensor catches its heat signature. And that's when the magic happens: motion is detected.
But here's a teeny bit of insider knowledge. If your ring doorbell is not detecting motion, it might be due to things like a change in motion schedule or if you've accidentally set the motion sensitivity too low. You see, PIR sensors are sensitive creatures. If you tweak the sensitivity too low, they might just decide to take a little nap and not detect that aforementioned squirrel or the pizza guy.
Advanced Motion Detection
Diving a tad deeper into the tech pool, the Ring Doorbell's motion detection game has another ace up its sleeve: Advanced Motion Detection. This feature allows users to define specific zones for detection. So, if you're more interested in capturing the drama of the birds fighting over the best spot on your bird feeder and less about the cars passing by, you can set the motion zones accordingly.
However, there's a tiny catch. If you disable motion alerts or pop your phone into "do not disturb" mode, you might just miss the grand finale of the bird brawl. Always head to the ring app and make sure alerts are enabled. It's also a good idea to check the motion frequency to see whether the ring doorbell's motion detection might be in a "resting" phase, saving you from a storm of notifications.
Now, if you're thinking, "Alright, smartypants, my Ring Doorbell won't detect motion even after I've check all the options available," don't despair. It's time to troubleshoot motion. Roll up those sleeves and get your doorbell back to being the vigilant guard it was meant to be. Remember to check if anything is blocking the camera lens and try to fix the doorbell motion detection issues with the help of online guides that can help you troubleshoot the issue. After all, getting alerts sent right to your phone is the dream, right?
And just a little side note for the tech-curious among you: if you're ever wondering how the Ring Doorbell decides which motion accurately warrants an alert, well, it's a combination of heat changes and movement patterns. It's like giving your doorbell a mini PhD in 'What's Moving on My Porch-ology'. But, you know, without the student loans.
How Far Away Does Ring Doorbell Detect Motion
Ring doorbells can typically detect motion within a range of 5-30 feet. The range of motion detection will vary depending on
The Ring doorbell model
The type of motion detection technology featured in your device
Environmental factors such as the time of day, the weather, and the amount of motion/activity in the surrounding areas
Ring doorbells typically feature two types of motion detection technologies:
Passive Infrared (PIR) Motion Detection: the most common form of motion-detection technology out there. PIR sensors can detect the changes in temperatures caused by subtle motion. If your Ring doorbell motion sensor is not working, there is a high chance it is because of damaged PIR sensors.
Advanced Motion Detection: Newer models like the Ring Video Doorbell 3 Plus feature advanced motion detection technology. This advanced form of motion detection involves the use of PIR sensors and cameras. Since advanced sensors scan visual data, they're far superior at distinguishing between people, animals, and objects.
Here's a chart of the most popular Ring doorbell devices and their motion detection capabilities:
If you want to learn more about the basics of motion-detection technology, I recommend you check out this video from Ring:
Motion-detection technology is amazing, right? So why has your Ring doorbell stopped detecting motion? Let's investigate.
Why is My Ring Doorbell Not Detecting Motion?
There are three common reasons why most Ring doorbells stop detecting motion:
Incorrect notification settings or other settings on the Ring app
The built-in Ring motion sensors are not working or malfunctioning for some reason
The Ring Doorbell camera itself is not set up correctly
Let's go through the easiest fixes for each of the problems (in the order of difficulty). 
The Doorbell Is Not Fixed Appropriately
Correct the device's positioning; make sure that it is mounted at a suitable height from the ground.  More importantly, you must have a clear idea of the area you're targeting with the video camera. For instance, if your target area is your front door, make sure:
The camera is pointed toward the target location.
There are no obstacles between the camera and the target location (e.g., glass windows).
According to Ring, the outdoor camera should be mounted at least 2.75 meters (9 feet) from the ground.
The indoor camera should be mounted at least 2.13 meters (7 feet) from the ground.
If your setup has these three arrangements, your doorbell will focus more precisely on the targets, and capture people's faces, and any slight motion.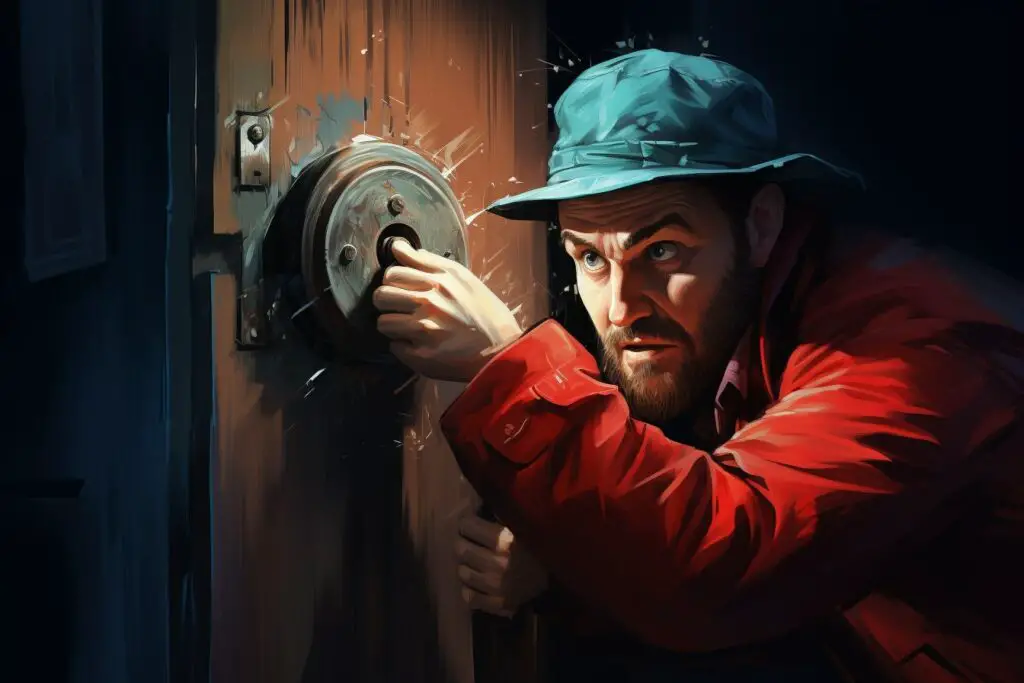 Heat Sensitivity Issues
Ring doorbell cameras use Passive Infrared (PIR) Motion Detection technology to detect motion. When this heat-detecting capability fails or malfunctions, these cameras are unable to detect the temperature changes in their environments. So, if your Ring motion sensor is not working, check its heat sensitivity settings. Here's how you can adjust Ring doorbell sensitivity settings:
On your phone, open the Ring app
Go to "Connected Devices"
From the list of displayed devices, select "Ring Doorbell"
Go to "Motion Settings"
Select "Zones and Range"
Use the slider tool to maximize your camera's heat sensitivity settings
Select the target areas (the areas you want to monitor)
Save your changes
Is your Ring still not picking up motion? No problem, let's move on to the next solution.
Motion Alerts Settings
Check if your doorbell's motion alert settings are activated. If they're not, here's how you can enable them:
On your phone, open the Ring app
Go to "Connected Devices"
From the list of displayed devices, select "Ring Doorbell"
Go to "Motion Settings"
Select "Add a Motion Zone"
Add the target areas for which you'd like to receive instant alerts
Save your changes. Now, your doorbell camera will inform you of any movement as and when it detects it. Here's a cool video on how you can further customize your motion alerts:
Bugs and Glitches
A software bug/glitch can be at the root of your Ring doorbell stopped detecting motion issues. To check if that's the case, restart your Ring device:
Locate the small black button on the doorbell camera
Press + hold this button for 15-20 seconds
Release the button and wait for the camera to flash a light (a sign that it's restarting)
Once the restart process ends, check whether the issues are still there.
Damaged Camera Sensor
If none of these solutions work, then probably your Ring motion sensor is not connecting or operating properly. Like other electronic devices, your doorbell's motion sensor may have picked up some physical damage. The best thing to do in such a scenario is to contact Ring support. Ask the company to send a technician to check your camera's sensors.
Check for Obstructions 
Just when you think your Ring doorbell is on point with its motion detection, an unexpected guest—a tree branch or maybe that new pot of daisies you bought—decides to crash the party. First thing's first: make sure there's no obstruction in the area in front of your camera. If your doorbell is not detecting motion, this could be your simplest fix. Ensure there's nothing that could block heat sources, given that your ring doorbell uses heat detection to sense movement.
Double Check Your Motion Zones and Retest
You remember setting up those motion zones, right? Ah, don't scratch your head now. Head over to your dashboard on the Ring app and check the motion settings. Your doorbell can detect motion up to 30 feet away, but sometimes, we can get a tad ambitious with our zones. Maybe try to adjust the sensitivity if your porch isn't the size of a football field. Once done, retest and see if you're back in business.
Check Application Settings and Restart Your Smartphone
You've got apps for food delivery, apps for sock matching, and of course, the Ring app. Dive deep into the settings on your Ring doorbell. It could be as simple as your phone deciding it needs a break and putting your notifications on a "do not disturb" mode. You might want to receive alerts, but if they're disabled, well, there's your motion alerts and ring alerts party pooper. Once checked, give your smartphone the age-old restart. It's like a quick nap for your phone, and often, it does wonders!
Check for Firmware Updates
In the world of smart home tech, staying updated isn't just a fashion statement. Occasionally, your ring doorbell 3 or any model for that matter, might throw a tantrum because it feels outdated. Navigate to your device settings and see if any updates are pending. Remember, firmware updates can sometimes fix the issue with motion detection issues.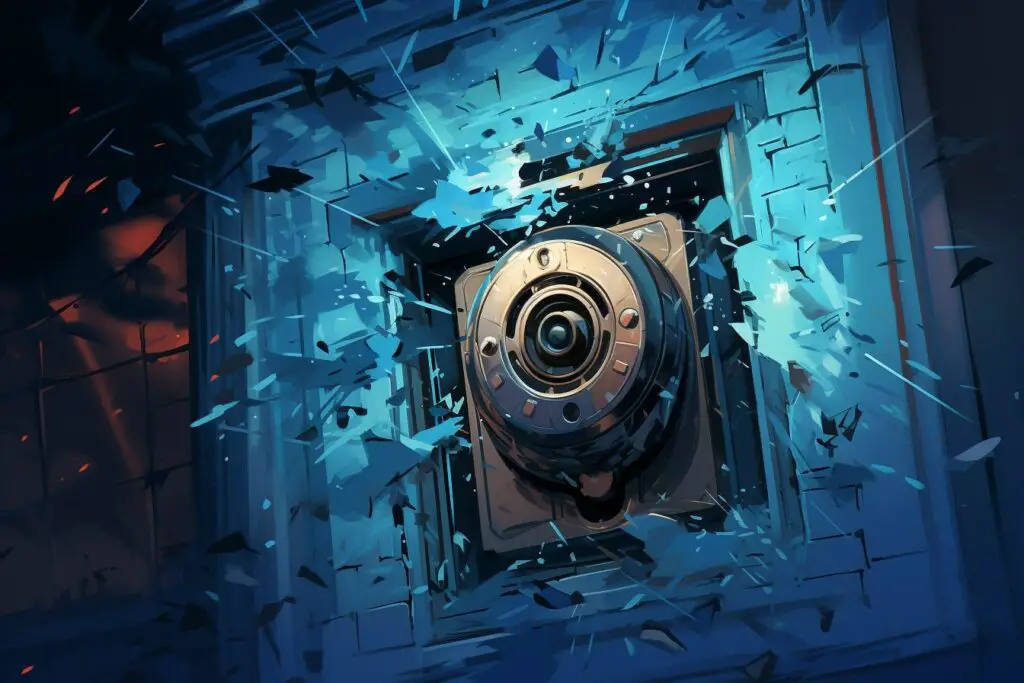 Check the Wiring
Back to basics! Sometimes it's not all high-tech faults. It could be a simple wiring issue. Ensure all wires connected to your ring camera are intact. Loose wires can sometimes interfere with how the motion detection works. But a word of caution: If you're not comfortable with wires and the likes, maybe skip this step or call in a friend who's more hands-on.
Restart the Doorbell
This might sound cliché, but did you try turning it off and on again? The majority of the tech hiccups we face in our daily lives can be fixed with a simple restart. If your ring doorbell does not detect motion, give it a quick restart. Think of it as a soft nudge to your doorbell, telling it to get back to work!
Factory Reset Your Ring doorbell
If you've reached this point, and the doorbell isn't detecting motion, it's like a final resort. While a factory reset sounds daunting, sometimes it's the clean slate your device needs. This will restore all your settings, so it's like giving your Ring a fresh start. Before going this route, ensure you've checked out all the available options and if you're uncertain, maybe check out this article or seek professional help.
Note: If your ring doorbell is still under warranty, and you've tried all the above steps, it might be a good idea to contact customer support. Sometimes, you might not want to dive too deep on your own; a professional hand might be best!
What to Do After Ring Doorbell Motion Detection Troubleshooting?
Once you fix your Ring doorbell stopped detecting motion issues, you must take certain precautionary measures to ensure these problems never arise again. They include:
Installing the device camera under a protective awning, away from direct sunlight
Regularly checking the electrical connections to ensure they're clean and tight
Regularly checking for dirt/water buildups and condensation inside the camera
Taking measures to avoid accidental motion triggers
There you have it: the ultimate guide to fixing and avoiding the highly frustrating Ring doorbell not detecting motion issue! Use this guide to enhance your home security!
Credits: Thanks for the photo to Canva.
At ipoki.com we only mention the products that we've researched and considered worthy. But it's important to mention that we are a participant of several affiliate programs, including Amazon Services LLC Associates Program, an affiliate advertising program designed to provide a mean for us to earn fees by linking to Amazon.com and affiliated sites. As an Amazon Associate ipoki.com earns from qualifying purchases.