A robot assistant refers to a machine that helps you with your day-to-day activities. Robot assistants are more like companions that make people's lives easier by performing specific tasks ranging from organizing schedules to acting as educational assistants. They are designed to help you run your home more smoothly, make your chores less stressful, and reduce your workload; where possible.
Statistics show that the household robots market was expected to grow from $3.3 billion in 2019 to $9.1 in 2024. This means that the idea works, and more people are embracing it! There is a rising consumer demand, which means more technological advancements for this sector in the foreseeable future.
The robots we've got at the moment are still cool, and they do have cutting edge technology that can help make your home smarter and techier. The robots are relatively easy to install. Most of them need no installations. You'll only have to sync them with an accompanying application, and you're good to go.
If you're wondering about the price, you shouldn't worry too much. You could get the Boxer interactive robot with artificial intelligence for more than reasonable price on Amazon.
Robot assistant price
The range of prices for robot assistants depends on the type of robot you want to purchase and its functionality. Robots that offer more functionality cost more than those that are less functional. And the price varies from dozens to thousands of dollars.
That being said, the price you are willing to pay for your home assistant robot depends on the complexity of functionalities you want your robot to provide for you. While some robots are designed to entertain you, others serve more practical purposes, such as cleaning your home or even teaching you complex activities.
Buyer's guide: things to consider when buying robots for home use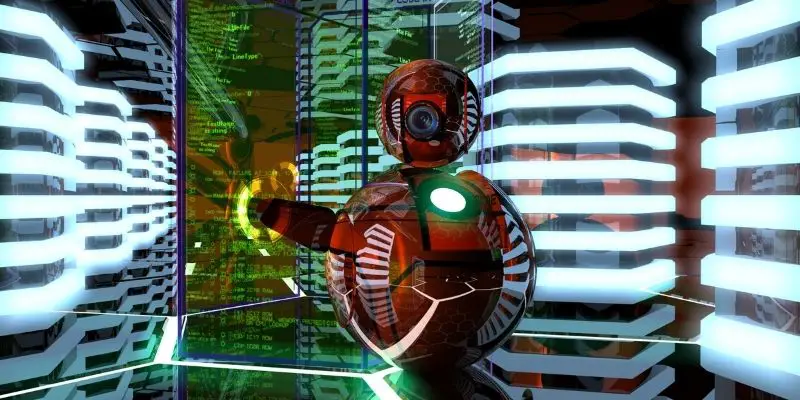 It would be best not to buy your robot assistant without gathering some information on the type of device you want and the desired features. And, of course, you have to determine whether or not the price meets the product's quality.
Technology
You should ensure that the device you plan on buying has the latest technology, with the latest software updates. You should purchase your device from a recognized brand company to ensure that the robot does not hang. The robot assistant should run smoothly, have the best available quality design, and be manufactured with durable materials.
Sensors
It would be best to select a device with most or all these sensors if you want them functioning fully. The device should have a motion sensor to help with movements. A facial recognition sensor to enable the device to recognize you. And a voice recognition sensor to allow the device to recognize your voice whenever you issue commands.
Price
It wouldn't be great if you bought an overpriced device that has poor functionality. Your robot assistant should be worth the amount of money you choose to invest in it. Better robot assistants will cost you more; however, it would be best to do some research before purchasing your robot assistant.

Buying a robot assistant pros and cons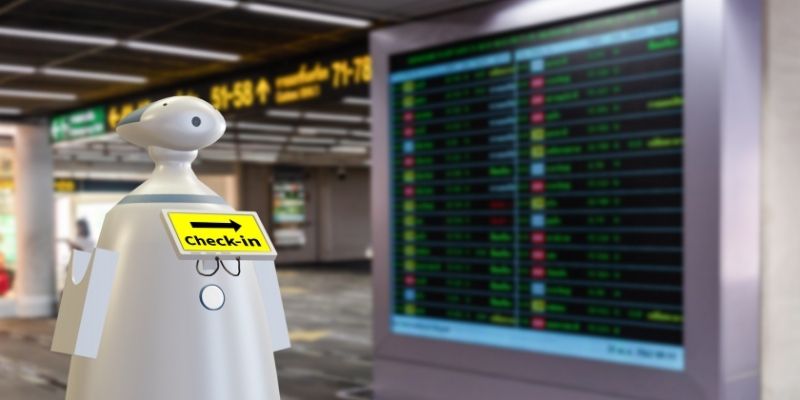 Robot assistants, like everything else, have their pros and cons. It's only proper that you familiarize yourself with these benefits and potential drawbacks before making any purchase. Let's go ahead and explore some of the pros and cons of buying a robot assistant.
Pros
Personal home robots' primary function is to be entertaining, informative, and help you with your daily tasks and act as your social companion.
Assistant robots can help ease your day by helping you with daily tasks like finding things on the internet, such as the best coffee shop near you, etc.
Robot assistants are very easy to use. Using them is as simple as using your phone or even any other electronic device.
Buying the best robot assistant is a one-time investment that can last for many years if you use them carefully.
Cons
Robotic assistants could make you lazy, especially if you are not disciplined enough.
Assisting robots are not perfect, and they are not guaranteed to perform every action correctly.
Apps meant to control robot assistants are not perfect, and they may end up glitching. However, since this technology is a work in progress, the robot's production company can resolve the issue with upgrades.

Best personal robot
Vector Robot by Anki is a small autonomous personal robot assistant that is sound, touch, and sight sensitive. Vector is voice-activated and can perform various functions such as answering your questions, telling you the weather, taking photos, and much more. The Ai run robot is filled with personality and is continually learning. Vector is fascinating and one of the best home robots that are relatively cheap.
Pros
Vector robot is a great personal assistant robot that's continually learning.
The robot is attentive to voice commands and also curious.
It can navigate independently and charge itself.
Cons
Some users may expect more features with Vector robot assistant.
Best personal AI robot
The Boxer is an interactive AI robot toy that has a fun and quirky personality. The robot can perform various tricks and a range of 10 activities such as bot bowling, Go Kat, or even Paddle Bot. The bot is equipped with sensors that help it interact with your hand gestures and even follow you around. The small bot has a big personality with a range of emotions that you can learn and much appreciate.
Pros
It's relatively less costly for an AI robot.
The robot comes with plenty of accessories.
It doesn't require the internet to run.
Cons
It may be too small and too advanced for little kids.
It's unpredictable at times.
Best robot for home
The Self-Emptying Robot Vacuum, HONITURE Most Avant-Garde 3000Pa Mopping Vacuum has a self-empty base that keeps 60 days dirt. It ensures that you don't have to worry about vacuuming for two months.
This robot assistant is one of the best house robots. It's is fitted with a water tank and a mop that cleans your floor after vacuuming so that you won't have to buy another mopping device.
Pros
The device maps your rooms, ensuring that it performs the cleaning routine more efficiently.
It has a precision proximity sensor to avoid damaging your furniture and walls.
The device has a self-empty bin.
The robot assistant self-recharges.
Cons
It doesn't have a carpet height adjustment.
Lacks a self-cleaning brush roll
Best robot companion
Really Rad Robots is a highly interactive and lively robot that's also very educative. This bob can teach both kids and adults how to make code through games. The robot also has simple games like memory match that can keep kids entertained. You can control the robot with a Cosmo app that's compatible with both iOS and Android smartphones.
Pros
Best device for home monitoring
Offers virtual protection through motion sensors
Educative
Cons
Some users note that the Cosmos app may need improvement.
Best robot assistant for learning
Sphero BOLT is a programmable home robot assistant that can be programmable through coding to perform various actions. Its programmable sensors include a light sensor and a compass. The robot can help you learn JavaScript text programming and other programming methods.
Pros
It's made of durable material.
It's waterproof
Eases the process of learning code
Cons
Some of its functions, especially those that require coding, are may be difficult for some users.
Credits: Thanks for the photo to Canva.