Isn't it intensely annoying when your zinger of a tweet about the latest phone release, or your spot-on review of a newly launched game fizzles into a dead end with "Twitter Message Failed to Send"? This common Twitter issue plagues Twitter users universally, around every country, every time zone. Just when you're trying to send that clutch meme or tell your followers about a killer app – bam, that dreaded error message. But fear not, dear reader, because we've got you covered with this foolproof guide that will help you learn how to fix this pesky problem.
Twitter – it's downright omnipresent, right? With hundreds of millions of users, it's safe to say that there are very few places on this big globe of ours where someone isn't tweeting, retweeting, or frantically trying to stuff their thoughts into that notorious 280 character limit. But what happens when your masterfully crafted DM or sharp put-down to a troll (we've all been there!) hits a wall? And by wall, we mean a direct message failed. Welcome to the land of 'Twitter Message Failed to Send'. Clearly, you're not alone in this; countless Twitter users in every nook and cranny of the globe are nodding along with that same funky glitch.
Do you have a particular question about fixing fail to send message on Twitter? Then use the table of contents below to jump to the most relevant section. And you can always go back by clicking on the black arrow in the right bottom corner of the page. Also, please note that some of the links in this article may be affiliate links. For more details, check the Disclosure section at the bottom of the page. 

Why is My Twitter Message Failing to Send?
There could be several reasons why your Twitter DM or tweet is hitting the buffers. A lapse in your Internet connection might be the culprit, your account might be temporarily locked, or it could even be a subtle sign that it's time for some much-needed housekeeping (read: updates) on your Twitter account. Sometimes, the issue could lie with the Twitter server itself – although rarer, a server-side glitch can mean that you can no longer send direct messages or tweets.
Check Your Internet Connection
Before you go ahead and start blaming Twitter or your beloved phone, give your internet connection a quick once-over. 'Why?' you ask. Well, dear reader, think about it – the forces of the Internet govern every tweet, DM – basically every bit of data flying back and forth between Twitter users. If your internet connection is unsteady or downright kaput, your tweet will cling on to dear life in your Twitter sphere, refusing to budge. And voila, you have your very own 'Twitter message failed to send' error.
Update Your Twitter App
Staying updated is key – and not just when you're immersed in the fast-paced world of tech, games and the latest 'who-bought-who' in the software industry. If you haven't got the latest Twitter app version installed, old bugs and phased-out features could cause your DMs and tweets to freeze mid-air. Regularly updating your Twitter app is an easy peasy way to ensure smooth, uninterrupted exchanges of glorious memes, feverish debates and daily tidbits between you and your Twitterverse.
Remember, on the other side of every 'update' button lies a potential fix for the stubborn 'Twitter message failed to send' issue. Ok, let's face it, Twitter is our go-to platform for random musings, the latest tech goss and late-night scroll sessions. We can't afford to be kicked out of the game due to a hiccup in sending a tweet or DM. While there's a myriad of reasons why you're seeing the 'Twitter message failed to send' message, there are just as many solutions to get you back up and running. So plug back in, boot up your device, and let's get you back on the Twitter scene, pronto!
Contact Twitter Support for Further Assistance
Picture this. It's 2023 – that futuristic year when we all zoom around in flying cars (or so we imagined). You're itching to share the epic moment with your devoted Twitter followers, but you hit a pothole. Unbelievably, that 'sending direct' Twitter message fails to go through. Bummer, right? Well, thank heavens for Twitter's always-on-point Support! They've got the 'best ways to fix' your dilemma just a click away.
Are There Any Server Status Issues?
Jumping right in, we ask the question that would make any Internet enthusiast shudder. Server issues? No way we're gonna take that lying down! Make sure your android or ios gadget's internet is working fine, then check the Twitter server status. And if you confirm the servers are teetering on shaky ground, that's probably why you're not able to send messages.
Have You Encountered Any Glitches or Bugs?
Tech bugs and glitches are the proverbial wrench in the works. It's like having someone spill soda on your 2023 CatWarrior gaming keyboard – not cool! Just when you want to flaunt your ability to send amazing tweets to your followers, twang! Bugs crawl out of the woodwork. But don't fret. That's where the Twitter app updated version comes to the rescue, ready to help you fix any temporary glitches.
Common Fixes for Twitter Message Failures
Alright, peeps, face it. Sometimes even Twitter has banana peel moments, like standing on that hoverboard for the first time. 'Pratfall!' But never fear, that's why we have the trusty uninstall twitter manoeuvre in our digital tool-belt. It might sound drastic, like traveling back to the year 2000, but it's a common solution that really works. And hey, messages to other users will flow smoothly, making your Twitter experience stellar again.
Delete the Cache Files in Your Twitter App
Buried in the belly of your Twitter app are cache files. Think of them as the unseen fluff under your hyper-mattress – more annoying than slimy aliens. These files can interfere with your Twitter rules and the faultless operation of your platform. Alas, clearing the cache is like waving a potent ray gun, zapping those unfriendly critters away, and ensuring a smooth, problem-free experience on your Twitter platform. Just like that, say goodbye to those 'message failed to send' alerts.Title:
Check for App Updates 
Got a problem with sending direct messages on Twitter? Don't worry, we've all been there. Now, before you declare a Twitterpocalypse, let's calmly walk through the steps to get you back in the Tweeting game, starting with a simple one: updating your app. First off, zip on over to your App Store, on either iOS or Android. Not only does this magical place hold countless wonders of technological wizardry, but it also holds the key to our first troubleshooting step. Make sure you have the latest version of Twitter all snuggly and updated. It's important because the latest version could resolve any potential bugs that might be stopping you from sending that "Lit AF BBQ" tweet or that sweet message of "Kitten videos, please!" Just remember, the 'update app' mantra is equivalent to 'clean your room' in the digital realm.
Restart and Reinstall the Twitter App
So the app's all spruced up but you still can't send those messages? Let's move on to the next step. This might sound like your mom telling you to switch it off and on again, but trust me, it works for tech stuff too. Sometimes, it really is that simple. Restarting allows your device to take a deep breath, brushing off all those temporary files clogging up the works. If the restart didn't charm those technical errors into submission, try reinstalling the app. Yes, wipe it off the face of your device, then bring it back to life – Frankenstein style. This might help clear any corrupted files causing a roadblock for your DMs.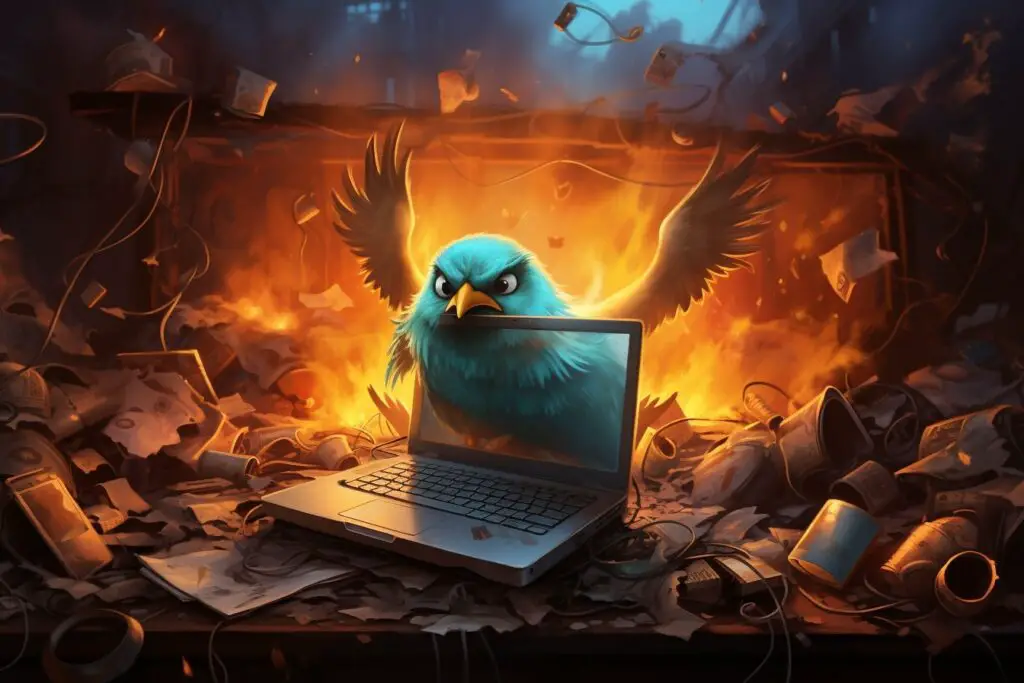 Verify Your Phone Number on Twitter
Still in the trenches, huh? Okay, let's stay calm and carry on to our next destination. Have you verified your phone number with Twitter? It's like a secret handshake, Twitter's way of knowing it's really you. They're cool like that. If your messages are still getting a "sending direct message failed," it's time to slide into Twitter's DMs (ironic, right?) and ensure your number is verified on your account.
Logging Out and Logging Back In
Well, if you're still with me and that "cannot send messages" error refuses to budge, let's try the old 'logout-login' gambit. It's a bit classic, kinda like "PONG" or 8-bit Mario, but it's worth a shot. Sign out, make a cup of Java, and sign back in. Sometimes, your account just needs a little time out and coming back refreshed can make all the difference.
Advanced Troubleshooting for Twitter Message Sending Issues
So, your connection is stable and fast, and you followed all our steps but you're still getting a "fail-whale" when you try to tweet? Maybe it's not you; maybe it's Twitter. Occasionally, server issues on Twitter's end can act like an uninvited party guest and crash your DMs. In such cases, it's time to reach out to the technical team so they can look into the problem. Whether you are into sending philosophical thoughts into the Twitterverse or you're just trying to connect with that one game dev whose work you really admire, remember that sometimes, all a stubborn app needs is a little TLC (and maybe a reinstall).
Deleting and Re-Adding Contacts for Direct Messages
Alright folks, let's cut to the chase. That pesky 'Twitter Message Failed to Send' error making you want to throw your phone overboard? Well, hold your horses, it can be as simple as a glitch in the contact list. Yes, Twitter can be as unpredictable as the weather at times! All you'd need to do is delete the contact causing the bug or glitch, then re-add them. Presto! The problem might just vanish like junk files during a spring cleaning. Trust me, it's so simple that even my grandma could do it… if she had Twitter, of course.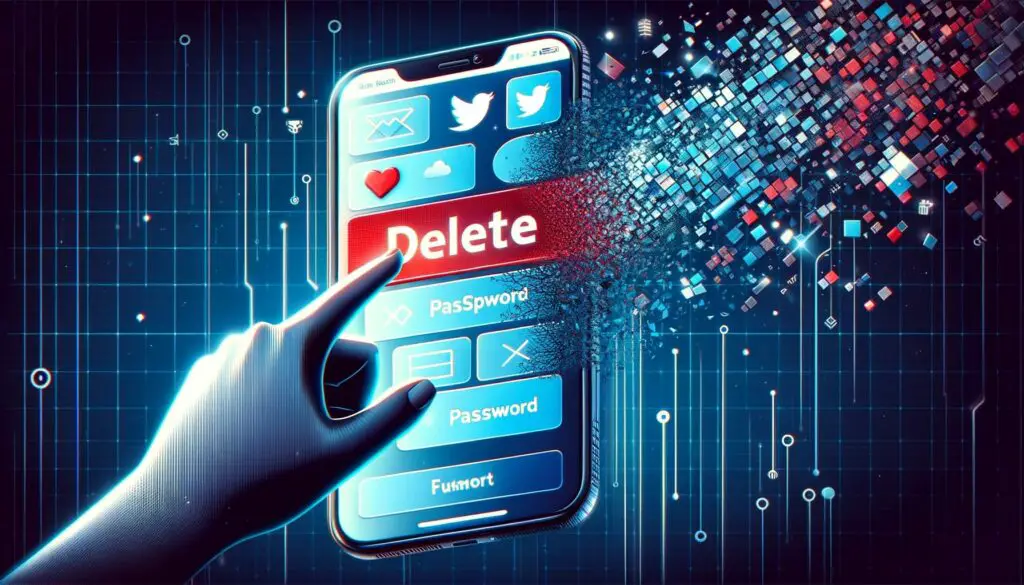 Reviewing Twitter Support Forums for Community Solutions
A little pro tip for navigating the stormy seas of social media applications – never undermine the power of the community. These forums can be your treasure chest, bursting with solutions from users who have experienced the same issues and lived to tell the tale. So, if you're seeing that dreaded error message, hop onto the Twitter support forums. A bounty of wisdom awaits among the friendly folks there who've cracked the code for maintaining a stable internet connection amidst these glitches.
Requesting Support from Twitter for Account-Specific Issues
If you're sure that the problem isn't some rogue contact causing a spot of bother, it's time to turn to the big guns – Twitter Support. Yes, they do exist! Some errors aren't just a spam gone wrong but a genuine issue with your Twitter account. Twitter Support is your go-to lifesaver when you've tried everything but the error messages persist. Fill out a request, pour yourself a cuppa, and let them work their magic while you stay connected via wifi with your other social media stays.
Understanding Server Settings and Restrictions
Buckle up, techie folks, because we're diving straight into the heart of darkness – server settings and restrictions – yes, it is important to understand them too. You see, every social media platform has rules, however invisible they may seem. Break one, and you're shackled with errors and restrictions. Wondering how to navigate this invisible maze? Google Play Store can be your guide. Check whether you've unknowingly breached a rule during your grand Twitter adventures. Remember, understanding is the first step to troubleshooting!
Checking Twitter Policies on Sending Messages Globally
Okay, gather around globe-trotters and the 'I-have-friends-in-every-time-zone' gang. Your error message might be due to Twitter's policies on sending messages globally. Yes, it's not just your local service provider laying down the rules. If you're trying to message a friend halfway across the globe, Twitter's policies might be playing the spoil-sport. But don't despair, scroll through these policies like you would through your feed, and you might just find the fix to your problem. Remember, when it comes to troubleshooting all these errors, the golden rule is – stay informed, stay connected. There we go – the Twitter Message Failed to Send fix at your fingertips. Simple, right? Just like a perfectly coded program, every issue has a solution. You just need to trace the right lines. Happy Tweeting!
Credits: Thanks for the photo to Canva.
At ipoki.com we only mention the products that we've researched and considered worthy. But it's important to mention that we are a participant of several affiliate programs, including Amazon Services LLC Associates Program, an affiliate advertising program designed to provide a mean for us to earn fees by linking to Amazon.com and affiliated sites. As an Amazon Associate ipoki.com earns from qualifying purchases.