Vizio is one of the leading TV makers in the world. In 2021, the company sold 1.4 million TV units & this figure is only set to increase in the coming years. However, no TV brand is perfect. A well-known issue with Vizio TVs is that their audio boards' malfunction. In addition, Vizio volume not working is a surprisingly common issue many users have complained about.
If you can't adjust the volume on your Vizio TV, don't worry – you're not alone. You can perform the following troubleshooting tricks to fix the audio issues with your Vizio TV. But first, let's address the most common audio-related issues that Vizio TV owners face –
Do you have a particular question about Vizio volume not working? Then use the table of contents below to jump to the most relevant section. And you can always go back by clicking on the black arrow in the right bottom corner of the page. Also, please note that some of the links in this article may be affiliate links. For more details, check the Disclosure section at the bottom of the page. 

Common Vizio TV Volume Problems
To properly troubleshoot your Vizio smart TV volume issues, you need to understand the challenges you'll face. You may fix one audio-related issue today, only to face a slightly different technical issue a few days later.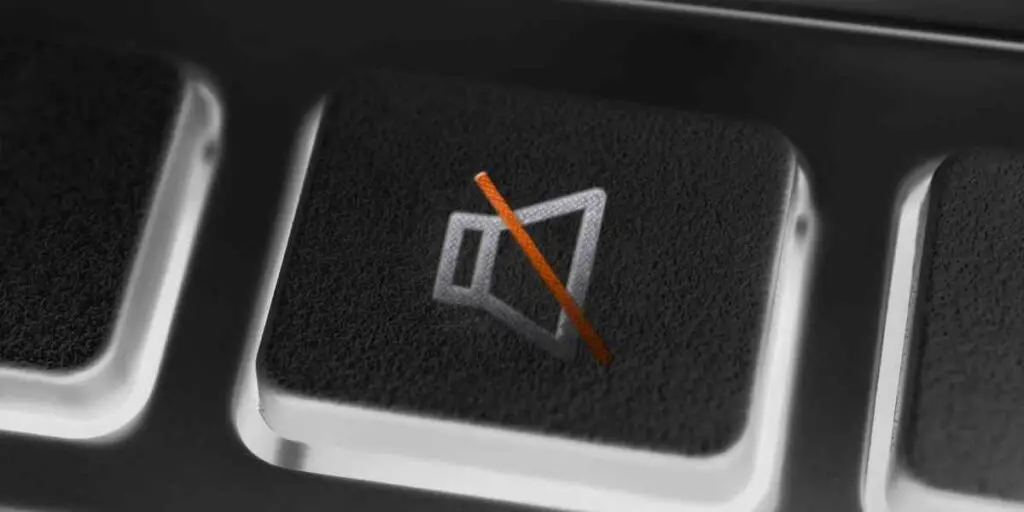 So, here's a list of all major Vizio TV sound problems that customers frequently complain about on online forums –
Vizio TV Volume Not Working with Remote
You press & press the volume buttons on your Vizio remote & see nothing happening. This is a common issue that Vizio Smart TV owners face. There are many potential causes behind these types of issues. Either your remote may be broken, or there could be something wrong with your TV's audio board.
Vizio TV Has No Sound But Not Muted
You haven't manually muted your TV, but still, there's no sound coming from the TV. This is another common issue that Vizio TV owners face & it's probably caused by glitches in the TV's audio board.
Vizio TV Has No Sound When Turned On
Many users have faced this issue where their Vizio TVs become inaudible. Even if the volume settings aren't set to low, they don't hear any sounds from their TVs.
Volume Fluctuations
Vizio TV volume going up & down for no reason is another common issue people face. In most cases, the audio abruptly cuts out after fluctuating for a while.
These are the most common Vizio volume control issues. We'll provide logical solutions to each of these problems. 
Why is My Vizio TV Volume Not Working?
Is your Vizio TV volume not working? Here are the most common culprits that you need to be wary of –
You've accidentally set your TV's volume on mute.
There are problems with your TV's input functions. 
Bad cable wiring is causing audio glitches in your TV. 
Your TV's Software is outdated.
Hardware issues like a broken audio board.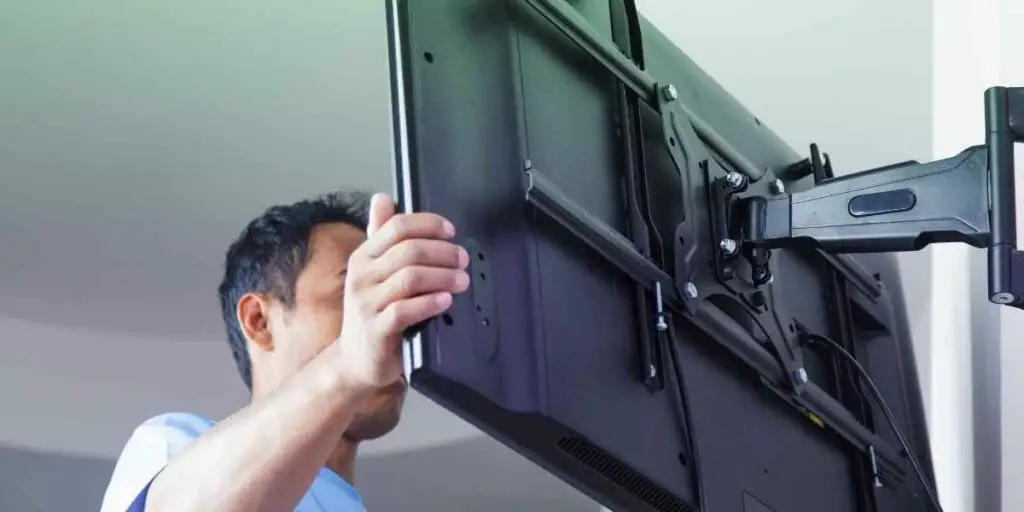 Vizio TV Volume Going Up and Down
Of all the audio-related issues Vizio TV owners face, this is the worst. The volume on their TVs constantly goes up/down like a yo-yo, causing them & their neighbors extreme distress. Here's why this issue keeps happening with Vizio TVs:
The TV's control switch is stuck/damaged  
There are problems with the remote control (e.g., one button was accidentally pressed too hard).
Your Vizio remote volume button is not working at all 
There are issues with your Vizio TV's software
The TV's audio has the wrong settings
There's a conflict between your TV's advanced audio settings & the program you're trying to watch 
To address these issues, take the following steps:
Make sure all the wires & cables connected to your Vizio TV are in good shape.
Check whether any buttons on your TV's remote are pressed or damaged; if yes – manually fix them. 
Review your TV's audio settings.
In most cases, the last issue (conflict between the TV's advanced audio settings & the programs being watched) is to blame. To fix this issue, you'll need to turn off your Vizio TV's advanced SRS TruVolume:
Enter the Main Menu
Enter Audio Settings
Enter Advanced Audio
Turn off SRS TruVolume
Applying one or many of these fixes will hopefully address your TV's volume fluctuation issues. You can also try updating your TV's firmware. Here's a helpful video guide that further elaborates on this specific issue. 
How Do I Fix the Volume Issues on My Vizio TV?
Here are the easiest fixes to some other common Vizio TV volume issues:
Inaudible Sound
Vizio sound not working at all is an issue many users complain about. If your Vizio TV has no sound, perform the following troubleshooting tricks –
Make sure your satellite box & other connected devices are HDMI-friendly 
Disable the SRS TruVolume setting. Some Vizio TVs have a similar SRS TruSurround setting. Try disabling these settings via your TV's Audio Settings menu to see if the issue is resolved.
Disable volume control settings on your TV. Go to your TV's Settings page, enter the Audio Settings section, & disable the Volume Control. 
Update your TV's firmware. Go to Settings & click on the option 'Check for Updates.' If there's an update available, install it manually. 
Audio Abruptly Cuts Out
There's no audio at all – no matter how many times you press the volume button on Vizio TV. If you're facing this issue, consider performing the following steps –
Power cycle your TV by keeping it unplugged for 5 minutes. Plug the power cord back in after 5 minutes, possibly into another outlet, to see if the issue is resolved.
Disconnect all connected devices (set-top boxes, gaming consoles, etc.) for a while to see if the issue is fixed. If yes, one of your connected devices could trigger your TV's audio issues.
Make sure no cables connected to your TV are dirty or damaged. If they are, replace them to see if the audio issues still persist. 
Factory Resetting Your Vizio TV
This is the last-resort solution that TV repair experts only recommend when all other solutions fail. Factory resetting your Vizio TV means deleting all your saved content & settings and reverting your TV to its default state. To factory reset your Vizio Smart TV, take the following steps –
Select 'Menu' on your remote
Go to Settings
Navigate to the Reset & Admin section
Select the option that says "Reset TV to Factory Defaults."
Enter your passcode
Click 'Reset
Your TV will automatically restart before getting fully reset. Use one or several troubleshooting tricks to solve your Vizio TV's audio-related issues! 
Credits: Thanks for the photo to Canva.

At ipoki.com we only mention the products that we've researched and considered worthy. But it's important to mention that we are a participant of several affiliate programs, including Amazon Services LLC Associates Program, an affiliate advertising program designed to provide a mean for us to earn fees by linking to Amazon.com and affiliated sites. As an Amazon Associate ipoki.com earns from qualifying purchases.