The global video doorbell market is dominated by Ring. In 2021, the Amazon-owned company sold over 1.4 million video doorbells. That's approximately 40% of all video doorbells sold last year. While it's clear that Ring video doorbells are super-popular, the subscription plans that come with them aren't. The most basic annual Ring Protect plan costs $40 per device.
Not all Ring users are willing to pay that fee. So, the question, "Can we save ring videos without a subscription?" is on the minds of several Ring customers. After spending hundreds of dollars on your Ring devices, can you skip paying the extra subscription fees? If yes, what features can non-subscribers access?
Let's address these questions & learn everything there is to know about saving Ring videos without subscriptions.
Do you have a particular question about saving Ring videos without subscription? Then use the table of contents below to jump to the most relevant section. And you can always go back by clicking on the black arrow in the right bottom corner of the page. Also, please note that some of the links in this article may be affiliate links. For more details, check the Disclosure section at the bottom of the page. 

Does Ring Record Without Subscription
Here's the short answer – your Ring doorbell won't record, save, or share videos it captures while detecting motion unless you have a monthly subscription. You need to pay at least $3 a month to access these features via your Ring Account. Without the Ring Protect subscription, you won't be able to play back any of your recordings.
This applies to the recordings that are triggered by your Ring alarm system & doorbell presses as well.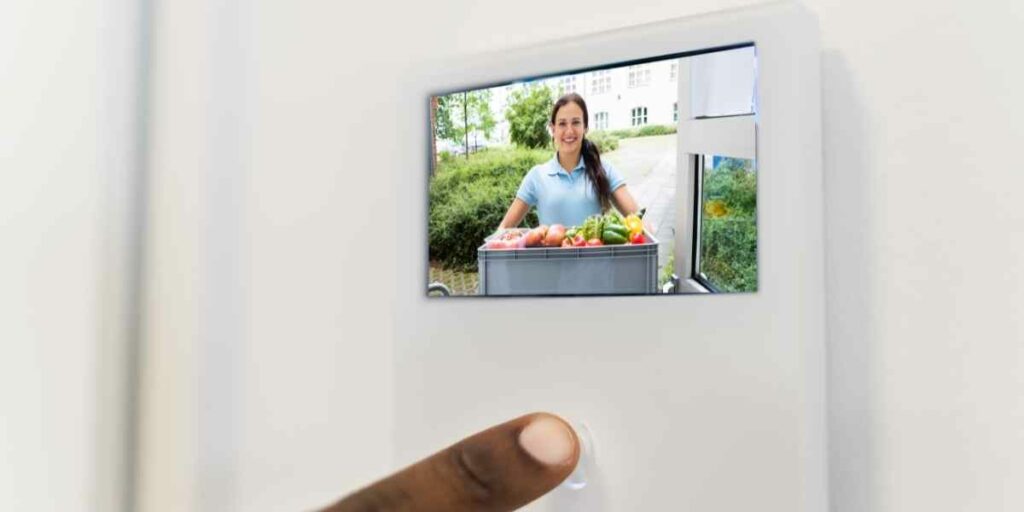 Here's how this works:
Let's say you receive a motion notification detected by your Ring camera in the middle of the night.
Without a subscription, all you can do is watch the video stream live.
Once the video plays out in real-time, you won't be able to view, record, or reaccess it.
Currently, the video doorbell company offers three plans for recording, saving, & sharing videos from Ring devices –
The basic plan allows you to record videos from just one Ring product.
The plus option allows you to record videos from multiple Ring products (e.g., the Ring Alarm, the Ring lighting range, etc.)
For more features, you'll need to sign up for Ring's Pro plan. This plan also offers user-friendly video recording services for Ring Alarms and 24×7 professional monitoring services.
People subscribed to Ring's Pro plans can discounts on their home insurance plans. You can only use Ring's real-time video features without subscribing to any of these plans. So, paying for Ring's subscription plans is your best option if you're using Ring doorbells or cameras for serious security reasons.
However, if you're adamant about not paying, there are a few useful workarounds that you should know. There are many hidden features that you can access with your Ring doorbell free plan if you know the right tricks. Let's discuss these tricks in great detail
Can You Save Ring Videos Without Subscription?
Technically, no. Non-subscribers can't rewind/share live video footage to assess how certain instances began. They also don't get video download or history options on their Ring apps. These videos & recordings are only accessible to paid subscribers & authorized Ring bell owners.
They're kept on Ring servers & accessible to subscribers for 60 days in the USA and 30 in European countries. They get permanently deleted from Ring servers after that period.
Subscribers to Ring's Protect Basic plan get to save their Ring videos for 180 days. So if your goal is to ensure that your home is always secure & protected, the Ring Protect subscription plan is ideal for you. Here's a helpful video on how to subscribe to Ring Protect Basic.
How to Record Ring Video Without Subscription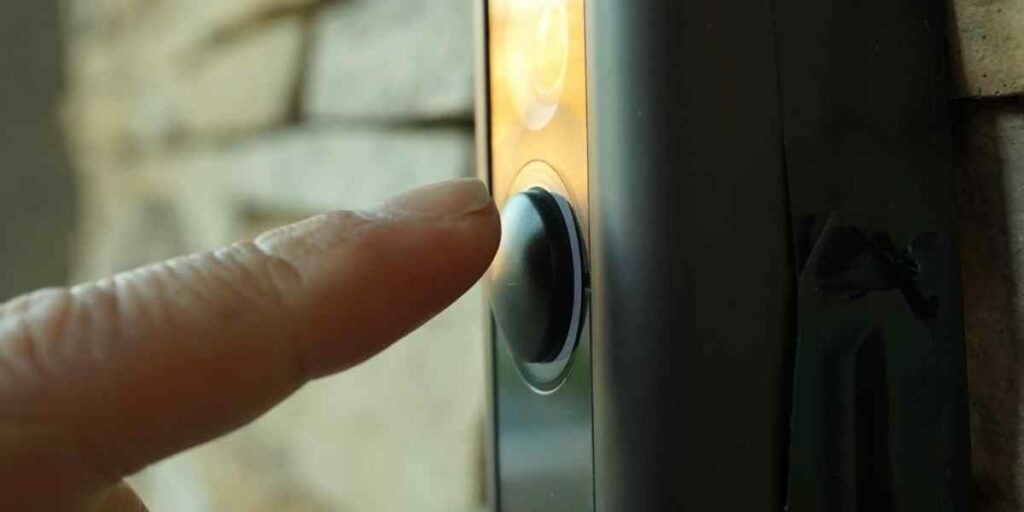 Many users have tried to get Ring doorbell free recordings by storing them locally. They basically reverse engineer the recording capabilities of their Ring cameras & doorbells. Then, they save the videos locally. However, Ring doesn't want users to take such steps.
The company is constantly launching software updates to block these local recording hacks. So, implementing such hacks may be useless. Instead, buying smart cameras & doorbells that actively provide local recording features is a much better option.
How to Save Ring Video Without Subscription
What if you don't want to hack the system & only want to save a few Ring doorbell recordings that are very important? Can you do this if you're not a paid subscriber? Yes. Here are three ways you can save Ring videos without a subscription:
Free Trial 
For every new Ring device you activate, you get a 30-day full trial that allows you to save, share, & record videos for free. Use this 30-day trial period to the fullest. Select the three-line menu in your Ring app, enter 'History,' & click on the three dots on the video. Then, you'll receive the option to either share or download your Ring recordings. Save them to your phone/tablet's Gallery app.
Screen Recording
Technically, you can use your Android, iPhone, or iPad's screen recording features to save clips of your Ring Doorbell's Live View. First, open Live-View in the Ring App on your device. Then, open your phone/tablet's built-in screen recorder to record/save your own videos.
Screen Recording on a Computer
You can also use your Windows or macOS computer's built-in screen recording tools to record Live View at www.ring.com. Just log into your account & press screen record to capture & save your live stream plays.
How Long Are Ring Video Save Without Subscription
Videos that Ring doorbells record is stored for 30 to 60 days (for active subscribers). If you save & download Ring videos using the alternative strategies we've mentioned, you can keep them forever. For instance, if you screen-capture your Ring live stream through your phone, you can keep that video forever. The same applies to screen-recorded videos saved on computers.
Now that you know how to download Ring videos without paying subscription fees – try it. It's not illegal to try out these alternative Ring doorbell video storage strategies. You can also explore using Ring alternatives that automatically record videos to personal web servers or onboard SD cards.
These alternatives may not be as popular as Ring's smart doorbells & cameras, but they're much cheaper.
Credits: Thanks for the photo to Canva.

At ipoki.com we only mention the products that we've researched and considered worthy. But it's important to mention that we are a participant of several affiliate programs, including Amazon Services LLC Associates Program, an affiliate advertising program designed to provide a mean for us to earn fees by linking to Amazon.com and affiliated sites. As an Amazon Associate ipoki.com earns from qualifying purchases.