AI has been the 'next hot topic' for decades at this point. Yet it's only in the last few years we've really seen a boom in the AI and AR (augmented reality) spaces. From chasing Pikachu on Pokemon Go to planning your new home layout virtually, AI isn't just a powerful tool and a great way to bring convenience and fun to our lives. If you're looking to add extra fun to your day without breaking the bank, then an AI video maker could be just the gadget you were hoping for. 
Do you have a particular question about tips for using AI in video making? Then use the table of contents below to jump to the most relevant section. And you can always go back by clicking on the black arrow in the right bottom corner of the page. Also, please note that some of the links in this article may be affiliate links. For more details, check the Disclosure section at the bottom of the page. 

Humans: a visual species: we need videos with other humans
Humans respond to video images on a completely different level than other forms of media. That's why we see an explosion in video-based content for SEO and other purposes. In 2020 alone, we saw people boost their engagement with video content by 96%, and almost 90% of people want to see more video content from marketers. We dabble in fun vines and TikTok videos to bring smiles to our faces. If we're looking for some help with a task, we fire up YouTube tutorials.
Why does video, of all the content types, have such a powerful hold on us? It's actually pretty easy to see. Harnessing the power of video, you can tell a story in seconds. Humans have always been visually-orientated creatures, which is why so much of our art is built to speak powerfully to our souls. Watching a video is a dynamic experience, engaging almost every sense we have.
But not everyone is comfortable jumping in front of a camera. If you've been hoping for a way to explore video making, but can't quite see yourself as the latest TikTok influencer, then AI video was made for you.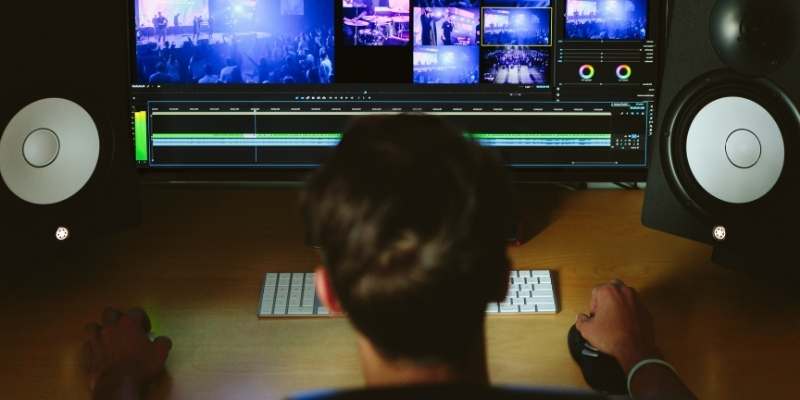 Creating virtual personas
Online, you'll find AI video makers heavily sold to companies and brands looking for an innovative new way to create engaging how-tos, instructional videos, and even explain their products to users. No one said you couldn't have a little fun with it, though!
So whether you're in serious need of the perfect face to boost your business's bottom line or just like playing around with cutting-edge tech for the giggles, it's time to put this fun (and powerful) new tool on your radar.
Making AI videos is getting easier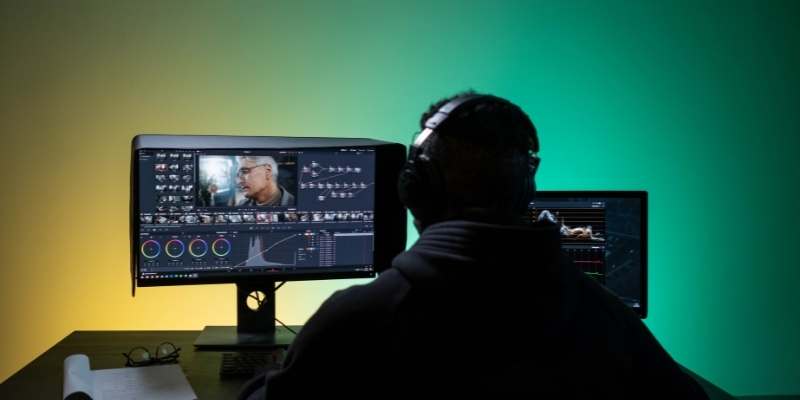 Unlike most new gadgets, they don't come at a hefty price or with a ton of new tech to learn. In fact, you'll find them easily available online, and many offer at least free trials to help you get to grips with everything they have to offer. All it takes is a script! Whether you say "Hello World" or a carefully planned instructional video, you can create AI video by simply typing in text, choosing a voice and avatar, and watching your video come to life. Point, click, and create! It's really that easy.
Revamp your blog, create the perfect virtual persona for your business, teach your students something in an engaging way that ignites their creativity, or simply send friends cute shorts that let you know you love them in the geekiest way possible. What you choose to do with this fun new tech is entirely up to you! 
It's time to take your gadget game to the next level. With a great AI video maker and a little creativity, the world is your oyster- what will you do with it first?
How else can you improve your video creation process with AI? 
Curating video footage
To create a professional-looking video, you must filter through a large amount of video footage. The director may request many shots from various camera angles, even for a simple scenario, such as actors conversing. You produce a single coherent image by expertly combining and editing several film clips. A one-minute video takes more than three hours to create using this method. AI can reduce the three-hour process to three minutes.
AI's potential is infinite. To perform its functions, it continuously learns from data. So you can program machines with the film you want, and the end product will flawlessly recreate the feel and tone of the footage.
Taking advantage of intelligent editing tools
Color correction, image stabilization, visual effects, and other essential video edits can be performed by machines.
Video editing is typically a time-consuming and intensive computer procedure. Given editing footage, AI software can drastically cut the time it takes the computer to complete. It allows them plenty of spare time. You can use the time to work on creative projects.
The software also has an automatic audio tool that adjusts the volume of background music to match the environment. It controls the bass, timbre, tone, and other audio elements to create the most appropriate audio to accompany the visual. You can use the software to automate color correction, match skin tone, control music to accompany the shot and perform various other tasks.
Using artificial intelligence for video marketing
Brands are constantly on the move, releasing videos in response to global events. There is a time limit on how quickly you can modify a video. On the other side, AI can quickly edit videos. This strategy is efficient, productive, and time-saving.
Brands may utilize AI to create a bite-sized clip from a large amount of video material; this move has the potential to be game-changing. Similar bite-sized pieces can serve as the AI's instruction manual while editing videos. AI can quickly edit a short video. Brands can swiftly release videos in response to global events, breaking news, or even Moment Marketing.
Drag-and-Drop saves time on training and creating
Those who lack video editing knowledge and skills can benefit from AI-powered video editors' drag-and-drop interface. Users may easily import raw material, save files, and modify videos using various AI-based video editing tools.
Drag-and-drop video editors allow users to add transitions and filters to their videos in addition to cutting them. As a result, they can quickly make professional-level content even if they are unfamiliar with advanced video editing software. In a few clicks you can have make a whole new movie featuring your favorite actor.
In some cases, such technologies can assist users in uploading movies straight to social networking networks. That's a reduction in yet another difficult phase in the procedure.
Create animated videos in minutes
You may even create animated videos on the move with AI video editing tools. You upload the video's text or screenplay. The AI then uses algorithms to generate a storyboard. You can choose which media elements go best with the footage. You can use the software to add a voice-over to the video. You can then tweak the rough outlines of the film and decide which alterations have to be made to offer a finishing touch to the video. This software dramatically lowers the time required for a flawless editing process.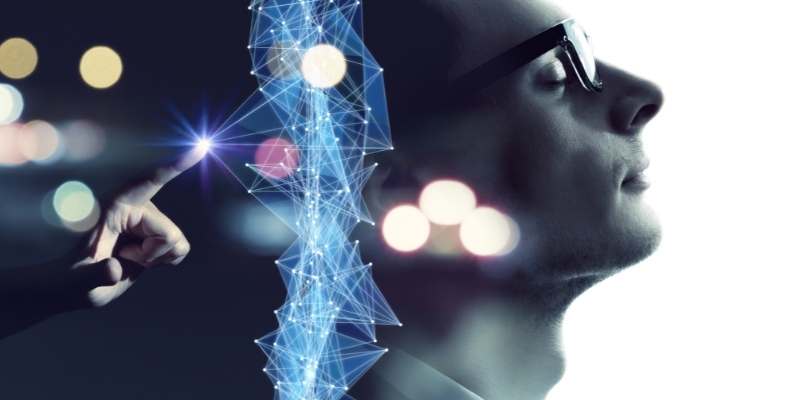 Personalize video marketing with fewer resources
One-on-one videos can facilitate more personal connections. It makes no difference whether you are conversing with a distant buddy or communicating with your customer. 1:1 movies can be useful. Or some companies might use it to communicate with their own employees. 
These videos quickly replace slideshows and emails as one of the greatest communication options for individuals and corporations. The ability to see the person's face from the other side aids in transmitting tone and body language, which is not achievable with written material.
The subject of the communication is largely irrelevant. However, the tone and manner in which information is given are important. Users can express themselves through 1:1 videos while also conveying feelings. With the emergence of AI techniques, such videos are now a possibility, while you don't have to waste much time on them. 
Are we on the verge of fully automated video editors with AI?
Although AI is altering video editing, all of its advancements are as a tool to aid and enable a human editor, as you may have seen.
Automatic video editing does not consider your preferences or the topic of your video clips, whereas a video editing service edits material based on your specifications.
The truth is that while AI may be capable of totally automatic video editing, it is still a long way from being able to do so successfully.
For the time being, it is advisable to think of AI as a helpful tool that can simplify video editing and shorten the time it takes to edit videos. However, since AI and machine learning are still in their infancy, there is no predicting what they may eventually become. For now, I strongly recommend any tech-curious video editor give it a try.
Credits: Thanks for the photo to Canva.

At ipoki.com we only mention the products that we've researched and considered worthy. But it's important to mention that we are a participant of several affiliate programs, including Amazon Services LLC Associates Program, an affiliate advertising program designed to provide a mean for us to earn fees by linking to Amazon.com and affiliated sites. As an Amazon Associate ipoki.com earns from qualifying purchases.