Everyone knows the name Nintendo. They've become a renewed force in the gaming market ever since they released the Nintendo Switch, the best-selling console in the world in the year 2021, with over 25 million consoles sold. That was more than double what the PlayStation 5 sold in the same year.
This is just to demonstrate Nintendo's dominance. Apart from their full-blown consoles, they are well-known for their handheld systems – a market in which they are essentially unrivaled. The Nintendo DS was their best-selling line of handheld consoles, selling nearly 155 million units worldwide. In fact, the Nintendo DS is ranked as the second best-selling video game console of all time, which is an insane stat.
This huge love for the console has people trying to play DS games anywhere, even when they don't have the actual console. This is what emulators are for, allowing people to play games for another console on their computer or smartphone. Not all consoles have emulators, though, and the ones that don't have them on all platforms.
This article will help show you everything you need to know about Nintendo DS emulator iOS, and how to use it. Just pay attention, and you'll be having fun in no time.
Do you have a particular question about Nintendo DS Emulator for iOS? Then use the table of contents below to jump to the most relevant section. And you can always go back by clicking on the black arrow in the right bottom corner of the page. Also, please note that some of the links in this article may be affiliate links. For more details, check the Disclosure section at the bottom of the page. 

How to use the DS emulator?
When you download a DS emulator on any platform, it tends to be very simple. However, some may be slightly more complicated than others. 
On some NDS emulators, you will need to give it a "BIOS" to load, an essential system file that sort of gives instructions on how to work. However, most NDS emulators will have that file preinstalled these days, so you don't need to worry.
Once you have that down, you need to get the actual game that you want to play. These tend to be referred to as ROMs and are officially gotten by 'dumping' them from the actual game cartridge. However, in many cases, people have done this part for you, and you can find essentially any Nintendo DS game on the internet.
How to get an emulator on iOS?
Getting emulators on Android is super-easy, thanks to the fact that Play Store has relatively lax restrictions. However, with how things are on the Apple App Store, it is a lot harder to get an emulator listed and have it stay there.
As a result, if you're trying to get a Nintendo DS emulator on your iPhone, you'll find it a lot tougher. You may need to jailbreak the phone to get the best ones that are available out there.
To avoid having to take you through this process, I will show you what my favorite iOS DS emulator is.
Delta
I've put Delta on top of my list because it is the best option if you want something to play NDS for iOS but you don't want to jailbreak. There's a way to get around this. However, it comes with its own hassles, and the only iOS DS emulator available through it is Delta.
I will show you how to get this, though you will need a computer, whether a Mac or a Windows PC. 
Here are the steps to follow for Windows:
You will need to ensure that you have iTunes and iCloud installed from Apple's website. 
After that, you will need to install AltServer on your computer.
Now, plug the iPhone you want to use into your computer and launch iTunes. Make sure that you have WiFi sync enabled and press Sync.
Now, open AltServer, which you just downloaded. 
Select the "Install AltStore" option and pick the iPhone that you want to install it on.
Enter the credentials for your Apple ID to complete the process.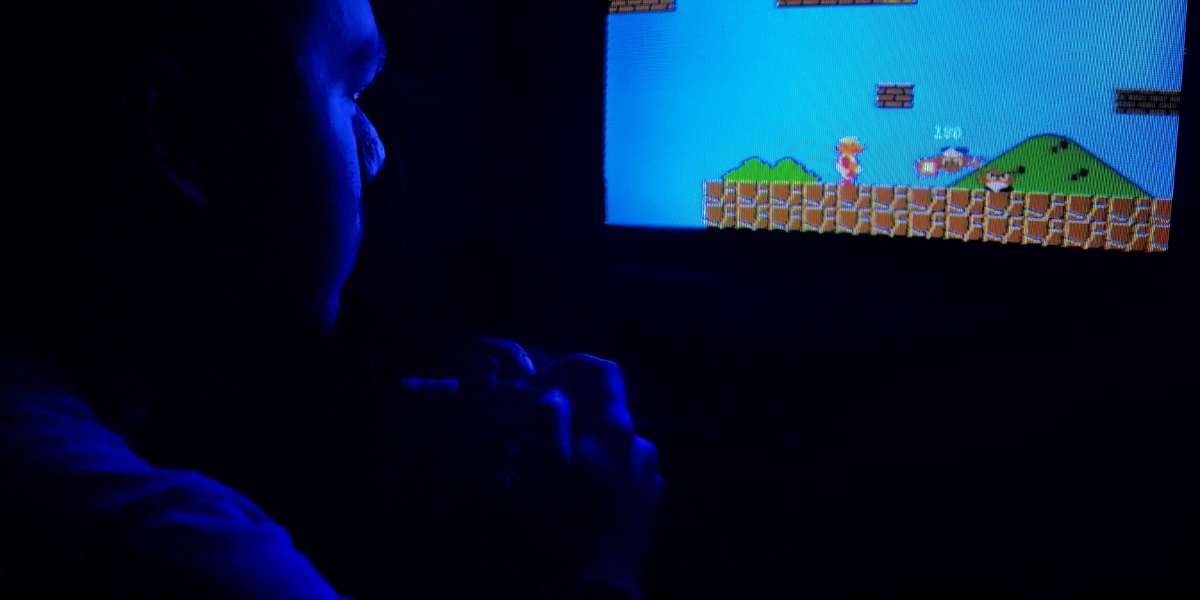 If you have a Mac computer, you can use these steps to get AltStore installed:
Download AltStore and copy it to your Applications folder once it is done.
Open the app. 
Plug your unlocked iPhone into your computer and accept the "Trust" prompt if it shows up.
If you are on macOS Mojave, enable WiFi sync in iTunes. If you are on macOS Catalina, go into Finder and enable the "Show this iPhone when on WiFi" option.
Open the app from the menu bar and select "Install AltStore," and pick the device you wish to install it on.
Enter your Apple ID credentials.
You may need to install a plug-in if this is your first time using AltServer. Don't worry, it's safe.
You can download Delta if you have installed AltStore on your iOS device. Simply open the app and search for Delta and install it. This isn't exclusive to iPhones. You can use this to get an iPad Nintendo emulator too.
The one thing to keep in mind after downloading this NDS emulator iPhone this way is that you will have to refresh it every seven days. However, keep AltServer running on your computer. You won't have an issue with this, as the AltServer should handle the refreshing on its own.
How to play DS games on iPhone?
Now that you have the emulator on your phone, it is time to figure out how to start playing DS games on iPhone using the Delta app.
The first thing we need to do is get the BIOS files for the Nintendo DS system. Remember how I mentioned that some emulators need these files? Well, Delta is one of those. So, to get the BIOS files and load them, do the following:
Download this 7Z file.
Download and install iZip from the App Store. Launch it once done.
Select "Document Browser" and navigate to the location of the 7Z file. Select it.
Select "Yes" on the prompt and unzip all files. Save them to a known location.
Open Delta.
Press the "Settings" button in the top-left corner.
Scroll down and open the Nintendo DS Core Settings menu.
You will see three items under the "DS Bios Files" section. Tap each one, navigate to the folder where you unzipped the BIOS files, and select the file with the same name. That's it!
Now, you can download ROMs from any website that hosts them and open them in the app to start playing! That's all you need to know about how to use a DS emulator.
How to use the iPad DS emulator?
There's no need to get a dedicated iPad DS emulator when you can simply use Delta on your iPad as well. The same steps will work fine, so you don't need to stress yourself trying to get things to work.
The bigger screen means gaming will be even more fun on your iPad Nintendo emulator!
How to speed up the DS emulator?
If you feel your Nintendo DS emulator iOS is not running fast enough for your liking, then you can speed it up with a few tricks. Of course, it goes without saying that the newer your iPhone, the faster the DS emulator will run.
Make sure that you are on the latest version of iOS.
Enable "JIT compilation" in the settings for Delta if you have a compatible iOS version.
Keep your iPhone cool when using the app.
Online DS Emulator for iOS
Suppose you don't want to have to download Delta on your device, but you still want to play Pokemon Platinum for iPhone. In that case, you can use an online Nintendo DS emulator.
The best choice for this, if you ask me, is DS Player. It is hosted online on a straightforward website. All you need to do is download your ROMs and upload them to the site when you're ready to play. In addition, the emulator is hosted on their server, so you don't need to jailbreak or learn how to download NDS emulator iOS.
Credits: Thanks for the photo to Canva.

At ipoki.com we only mention the products that we've researched and considered worthy. But it's important to mention that we are a participant of several affiliate programs, including Amazon Services LLC Associates Program, an affiliate advertising program designed to provide a mean for us to earn fees by linking to Amazon.com and affiliated sites. As an Amazon Associate ipoki.com earns from qualifying purchases.