Over the last two years, people have had to turn to different methods of socializing. Of course, with the pandemic necessitating so much isolation, things like Zoom calls and Discord group chats have become ever more popular. But another method people have turned to is online gaming. Multiplayer games, in particular, have seen quite the boom has enjoyed something of a resurgence. 
Here, I will look at some ways to optimize your online gaming experience.
Do you have a particular question about optimizing your gaming experience? Then use the table of contents below to jump to the most relevant section. And you can always go back by clicking on the black arrow in the right bottom corner of the page. Also, please note that some of the links in this article may be affiliate links. For more details, check the Disclosure section at the bottom of the page. 

Make sure your tech is ready  
Setting up a computer or laptop for gaming is pretty easy. However, it's still a crucial step if you want to play online without any issues. First, take the time to check if you have enough free space on your drive. Otherwise, your experience with gaming (and basically any other activity) will be slow and laggy. If you notice that your computer overheats when doing CPU- and GPU-heavy activities such as playing games, you may want to clean the computer. Ensure there isn't any debris such as dust, pet hair, etc.
Improve your Wi-Fi
Lag in games can be exacerbated by a slow internet connection. While increasing your Wi-Fi signal will not enhance your FPS, it will help to eliminate lag and improve gaming performance. Often, internet service providers promise you 40% of your maximum internet speed when connected to Wi-Fi. So if you're paying for 100 Mbps, you're guaranteed only 40 Mbps on Wi-Fi. 
Instead of Wi-Fi, use a cable connection
If you are regularly experiencing slowdowns despite having a faster internet connection, switching to a wired connection may help. This is because wireless transmissions are susceptible to interference. No matter how fast your internet connection is, it will never match the speed of a cable connection. Instead, get your computer connected to the router directly via an Ethernet cable. If necessary, use an RJ-45 to USB adapter for newer laptops that don't have an Ethernet port. Getting the fastest internet, you're paying for and reducing latency will make your online gaming experience even better.
Increase the RAM on your machine
RAM (random access memory) is the resource pool for all current processes on your computer. The more RAM you have, the more things your computer can do simultaneously. Upgrading your computer's RAM will optimize it for gaming and make it more powerful in general.
If you're adding RAM, check sure your new RAM modules are compatible with what you already have. You should not mix and match RAM types. If you're replacing all of your RAM modules, check what types of RAM your motherboard can support. Then, purchase one or more RAM modules of the same type.
Increasing RAM can provide a big FPS improvement, but not as much as upgrading your GPU or CPU. But, of course, if you can afford new RAM, it won't hurt.
Update your graphics driver
To run smoothly, modern titles necessitate a strong graphics card. However, to get the most out of your graphics card, you must maintain the graphics drivers up to current.
Here's how to update your drivers
Select Device Manager from the control panel. You can also press 'Windows + X' or look for it in the computer management menu.
To learn more about the graphics card, go to Display adapters.
Right-click it and choose Update driver
You may either search your computer for the driver software or have the computer automatically search the web for the most recent driver.
Choose better sound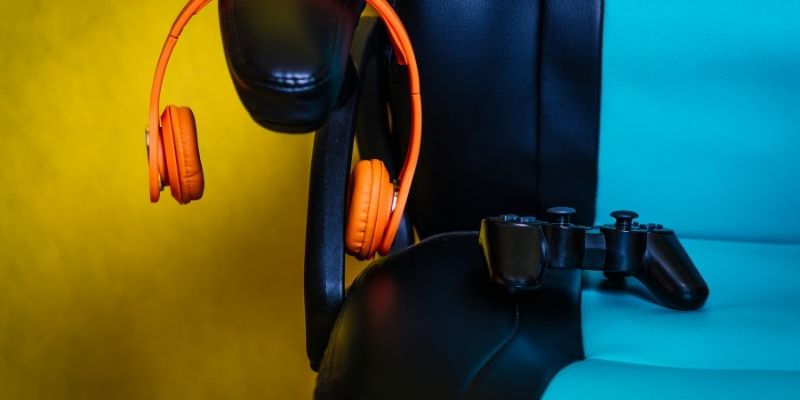 The sound quality is a crucial component of the gaming experience because it allows you to feel everything more genuinely and fully immerse yourself in the game. Fortunately, there are other settings available to increase the sound of your games, which are more effective than decent speakers. Consider the surround sound system if you want to be wholly immersed in the game.
Make mouse adjustments for windows 10 gaming
Is it possible that your mouse affects your gaming performance on Windows 10? It's a good idea to tweak your mouse settings to find out. Pointer precision (sometimes known as mouse acceleration) is a feature that can affect how your mouse operates in games. Disabling this can assist in improving gaming performance on Windows 10.
Open the Settings menu.
Select Mouse from the Devices menu.
Look at the Pointer Options tab.
Remove the checkmark from the Enhance pointer precision box.
Click the Apply button.
To exit, click OK—-you can also change the pace of the cursor.
If your gaming has improved, it's almost certain that your mouse was slowing things down.
Upgrade to an SSD
While you're playing, loading screens can take a long time. While they are unavoidable, you may employ a few strategies to minimize load time. One of the most effective methods is to update your hard drive to an SSD with more than 250 GB of storage space.
SSDs are faster and more dependable than traditional disc drives and can be placed in PCs, PS4s, and Xbox Ones. If you don't want to open your console, you can put the disc in a USB 3.0 enclosure. This upgrade will increase storage capacity while also improving load times.
Play the classics, even if you have a new PC
Sometimes you simply need a nice dose of nostalgia, and there are a plethora of wonderful PC oldies available. Unfortunately, you can't always take out your old floppies and just dump them in—many old games won't run on modern computers right out of the box. Some may run in Windows compatibility mode, while others require a patch or two to function. The publisher may even provide a free patched version online in rare circumstances. If all else fails, you may need to use an emulator such as DOSBox or ScummVM in conjunction with your ancient floppies to get your game to operate. For more information, see our guide to playing classic PC games.
Figure out where and what to play
When you're confident your computer and internet setup is optimized for online gaming, your next step will be to figure out where you actually want to play online. You might do a quick research and find a ton of easy games to ease your mind and relax just for fun. (E.g., this list by cnet seems tempting).
And if you are a fan of having more skin in the game and prefer poker over warcraft any day, you might want to do deeper research to make sure there aren't legal restrictions on this activity in your area (as is the case in much of the U.S.).There are ways to make the online game real. You can follow these online poker guidelines to be safe. There are also plenty of free-to-play platforms with huge player bases and sophisticated gaming options.
In the end, it's best to compare a few options and figure out what suits you. If you have friends who are already playing games you enjoy online, ask them what they recommend. Otherwise, online reviews are always a great place to start.
Get a comfortable chair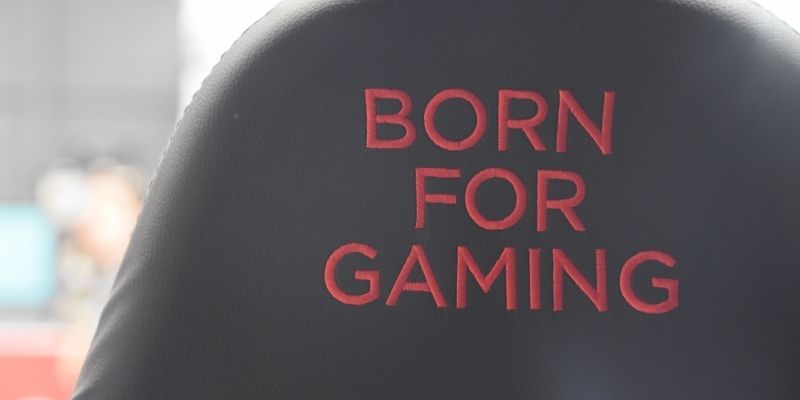 Unfortunately, using that extra dining room chair at your desk will not do your back any favors, especially if we're talking about long playing sessions. On the other hand, if you're sitting at a desk for more than, say, three hours at a time, tapping into the gaming chair trend or investing in an ergonomic office chair with back and arm support will significantly improve the experience.
You can also add things such as seat cushions. Lumbar support cushions and neck support pillows can turn any chair into the best sitting experience you've ever had. If you prefer to sit back in a La-Z-Boy and use your laptop, consider grabbing a small desk or another surface to keep the laptop up at eye level and off your lap. They get hot after all and can burn you after some time.
Grab some headphones
Investing in a nice pair of headphones will help immerse you in the game you decide to play. Most platforms and games have fun music and sound effects that the developers have taken a long time to implement. And it's nice to be able to hear those effects with a pair of good headphones. Plus, comfortable headphones will go a long way for those longer play sessions (while ensuring that everyone else in your home doesn't get annoyed). Look for headphones with a cushion under the headband and a decent microphone that can be moved upward when not in use.
Credits: Thanks for the photo to Canva.

At ipoki.com we only mention the products that we've researched and considered worthy. But it's important to mention that we are a participant of several affiliate programs, including Amazon Services LLC Associates Program, an affiliate advertising program designed to provide a mean for us to earn fees by linking to Amazon.com and affiliated sites. As an Amazon Associate ipoki.com earns from qualifying purchases.