Here's the thing: we all grew up with some gadgets around us that were so ubiquitous that they never went out of style. Instead, they came to be seen as precious remnants of the past.
Their designs were adopted by modern devices to keep the iconic-ness alive. And we were blessed with a whole genre of vintage gadgets!
Now, we wouldn't dare say that *anything* could have the glory of your old Nokia 3310 handset (that Snake game was top-tier, y'all). But when you combine the current tech with the nostalgia, the results can be pretty cool!
If you, too, happen to be a fan of anything with a prefix "retro-" iPoki got you covered. I found some kickass retro gadgets to feed your nostalgia in style. 
Are you interested in a particular retro gadget? Then use the table of contents below to jump to the most relevant section. And you can always go back by clicking on the black arrow in the right bottom corner of the page. Also, please note that some of the links in this article may be affiliate links. For more details, check the Disclosure section at the bottom of the page. 

Timex Classic watch
Remind yourself of the old times (literally!) with this Timex Classic Watch. This Stainless Steel Expansion Band Watch adds utmost sophistication to your wardrobe with an extra dose of nostalgia.
The watch is water-resistant and can withstand brief immersion in water. It features a 100-hour chronograph with split and lap times, as well as a date, month & day calendar. It can fit an 8-inch wrist.
It's easy to read, durable, and comes with a wrist band that stretches comfortably. A win-win in every department!

Hot dog steamer
Take your whole family back in time with this Extra Large Diner-Style Steamer. It's perfect for dinners, parties, or a good old family picnic. You can use this Nostalgia Hot Dog Steamer to cook up to 24 Hot Dogs at a time.
You can also hold up to 12 buns at a time – keeping them fresh and warm to serve. The good thing here is that you're not dealing with a complex machine.
It's incredibly easy to use! Just add water, put the lid on, and turn the temperature up. Your hot dogs will be out in 15 minutes!
What's more, the steamer is super easy to disassemble, so clean it up in no time. Great retro look and great taste. It's the best of both worlds!

Vintage fan
Sooner or later, but hot days are always somewhere around the corner, guys. Why not add a retro twist to your home circulation with a Pedestal Vintage Air Circulator?!
See, this Vintage Fan doesn't just serve an aesthetic purpose. It has a bunch of useful features up its sleeve: it brings together the renowned Vornado VFAN styling with sturdy metal construction.
It makes air circulation effective throughout the room with its adjustable tilt head to direct the air wherever you want. And 3-speed manual control enables multi-directional airflow.
The height of the fan can be easily adjusted between 42 inches to 55 inches, so you can move and set the piece wherever you pleased.
It's very sturdy, creates quite a bit of wind, and doesn't occupy much space. And it gives your place an immediate boost in retro. Not much to doubt here!

Retro Bluetooth speaker
This retro Bluetooth speaker by Divoom has a funky, retro TV shaped appearance with a variety of features for music lovers. It comes with Bluetooth, AUX, and SD card support. Even though it looks like an artifact from the past it packed with all the "futuristic" features:
 Social Media Notifications

 Voice Memo,

 DJ Mixer

 Traditional Pixel Games,

 24 Professional Sleep-Aid Profiles

 Schedule Planner,

 Thermometer And Weather Conditions,

 Smart Alarm Clock… (and I was just getting started!)
Damn, it goes on my wish-list right away!  

Coca Cola mini fridge
Featuring the iconic Coca Cola design that will transport you back to your childhood. (Fun fact – that red-and-white logo is recognized by more than 90% of the world's population). 
This Coca Cola Mini Fridge by Cooluli will be your ideal partner for the summer. Or any other time of the year, when you feel love for retro gadgets, really. The fridge is portable and can be used in the office, home, dorm rooms, or even your car.
It's also ultra-powerful, yet surprisingly quiet and reasonably priced. You can use it to store food, snacks, wine, drinks, medicines, skincare products, or any other essentials.
The fridge can switch from warming to cooling with a tap of the finger. What's more – the unit is environment-friendly too and doesn't use any harmful refrigerants. 100% retro with zero retro flaws. 

Retro boombox
The look of a vintage boombox with the functionality of Bluetooth speakers…..talk about the best of both worlds!
Now you can easily recreate the iconic scene from "Say Anything" and be just as romantic and real as John Cusack's character. But at the same time, your boombox will definitely have a technological edge. The gadget features:
 3-digit red LED display and multi-color LED Equalizer

 Built-in Rechargeable Lithium Battery

 Built-in Stereo Speakers

 FM/FM Stereo Analog Radio and Front Load CD Player

 Bluetooth connectivity for streaming music, and that's just to name of few of its perks.
Retro Stuff is all the rage when it comes to gifts today. This retro boombox makes for a perfect one for the music lover in your life!

Engraved compass
Make a gorgeous addition to the collection of your retro things with this engraved compass that has the Robert Browning Quote "Grow Old Along With Me! The Best Is Yet To Be" on it.
 It comes with a hand-stitched leather case, and you'll also get a free brass keychain as a gift. This is a detailed copper compass that also makes for an unusual, super-romantic gift with a hue of retro-wow!

Vintage popcorn machine
We already know that Americans are consuming billions of quarts of popcorn every year – mostly while they're watching a movie.
Why not cook that popcorn as they used to, to embrace the whole fun of it, and bring all the related memories and emotions to the process? 

This vintage popcorn machine features a unique retro design with a whole bunch of useful features.
It comes with a popcorn scoop, salt shaker, and other stainless steel accessories. It leaves ample space for storing cups, seasonings, caramel, oil, and other popcorn accessories.

 The machine is super-easy to operate with a simple 3-switch design that makes popping quick and convenient. The Theatre-Style piece is ideal for home movie theaters, parties, and even your mini-business venture.

Retro blender
Blending smoothies never looked so cool if you are a fan of the '70s!
 This retro blender is the perfect choice when it comes to making shakes, bulletproof coffee, crushing ice, and whatever else you need. Any job will be done with effective blade design and simple 1-touch operation.
Ultra-powerful yet quiet and small. The blender is also super easy to use and clean. Perfect vintage gadget to gift your friends or family.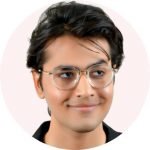 This article is written by Danial Ahmed. He is a Dubai-based copywriter with an acquired taste for tech products. When he's not writing or researching – you'll find him saving new music on his Playlist or sending memes to other people.

Credits: Thanks for the photo to Canva.

At ipoki.com we only mention the products that we've researched and considered worthy. But it's important to mention that we are a participant of several affiliate programs, including Amazon Services LLC Associates Program, an affiliate advertising program designed to provide a mean for us to earn fees by linking to Amazon.com and affiliated sites. As an Amazon Associate ipoki.com earns from qualifying purchases.