Whether you're a beginner, hobbyist, or enthusiast, a robotic arm kit can be used for a plethora of projects. Besides the ability to use it for projects, it's a great way to enhance your building and electronic skills.
Continue to read this article to find out more about robotic arms in general, and the best robotic arm kit for you, whether you are looking for the cheapest option, best kit for education or just something to geek out about.
Are you interested in a particular question about robotic arm kits? Then use the table of contents below to jump to the most relevant section. And you can always go back by clicking on the black arrow in the right bottom corner of the page. Also, please note that some of the links in this article may be affiliate links. For more details, check the Disclosure section at the bottom of the page. 

How to build a robotic arm from scratch?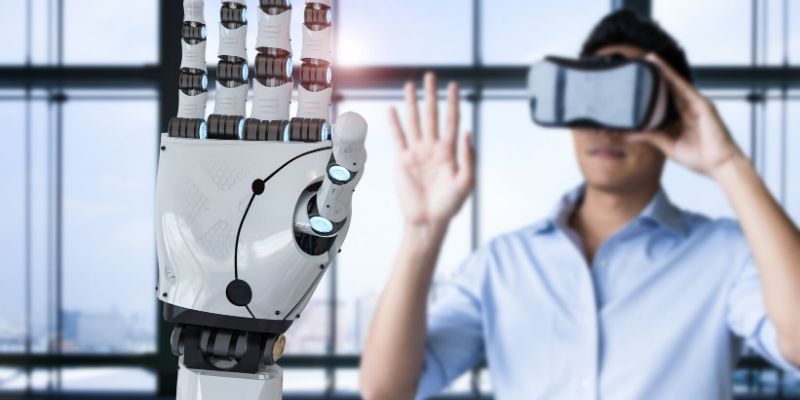 Just like you'd expect, you can build a robotic arm with the right materials (if you're ambitious enough). Or you can order it online to help guide you with your building. 
Down below is a list of some kits that'll help you decide which one will work best for you.


Compare the best robotic arm kits
$30.00
in stock
4 new from $30.00
as of October 2, 2023 7:58 pm
$139.99
in stock
as of October 2, 2023 7:58 pm
$199.99
in stock
as of October 2, 2023 7:58 pm
$399.99
$429.99
in stock
as of October 2, 2023 7:58 pm
out of stock
as of October 2, 2023 7:58 pm

Best robotic arm kit for adults 

If you're an adult who wants a solid robotic arm, the OWI Incorporated OWI-535 Robotic Arm Edge 187 Piece Kit, that might be worth checking out. When built, this arm features a gripper that can open and close, while having a lifting capacity of 3.5 oz, vertical reach of 15 inches, and horizontal – 12.6 inches. It's a great kit for any adult who needs to help their kid with a robotics merit badge or as a father's day gift for someone who is an engineering enthusiast. It's straightforward to assemble and is relatively affordable.

Programmable robotic arm kit

For a programmable robotic arm kit, check out the LewanSoul xArm 6DOF. This robotic arm can be used entirely wireless on an iOS/Android app. It has three kinds of programming methods, three types of operation methods, and has a programming software. All in all, it's a very versatile and exciting robotic arm to build.

Cheap robotic arm kit

For a cheap robotic arm, check out Pathfinders' robotic arm. This arm kit is under $20-usd and is very easy to make. The finished arm will be around 34cm tall and will reach out over 41cm and rotate 90 degrees on a 22 x 17cm base. This is a perfect kit for any age and is surprisingly high-quality. You can't go wrong with this kit, mainly because of its price.

Best DIY educational robotic arm kit

For educational purposes, the Makeblock DIY Ultimate Robot Kit is a must-need. It is suited for STEM education and is excellent for learning robotics, electronics, graphical programming, Arduino programming, and Python programming.
The kit features a 10-in-1 robot kit. The ten building forms will meet your needs for any application setting. If you want to increase your or your child's educational knowledge on robotic arms, it definitely worth considering.
You won't be disappointed with this kit, especially with the range of tasks the arm can do.

Best robotic arm kit of all

While keeping all of these preferences in mind, in my opinion, the best kit of all is the LewanSoul 6DOF Robotic for Arduino STEAM Robot Arm Kit. It has most of the features of the others, plus more. The arm can be used wirelessly through a free iOS/Android app.
And it utilizes a high-precision digital servo, which makes the overall control of the piece a lot more accurate. The entire arm is made out of metal; making it very durable and of high-quality.
It comes with manual and detailed video tutorials on how to properly use the arm, as well as a video to show you how to assemble it. Considering what comes in this entire kit, it's is a very reasonable price. It's easy to program, easy to assemble, versatile, it has Bluetooth connectivity, and is a lot of fun. 

Is it Possible to have a robotic arm?
Although a robotic arm seems to be a future or science fiction type of device, it has actually been around for years, helping doctors, engineers, and people. Over the last couple of years, some people have made the news by replacing an arm they lost with a robotic one, some of which ultimately work without a brain implant.

What can a robotic arm do?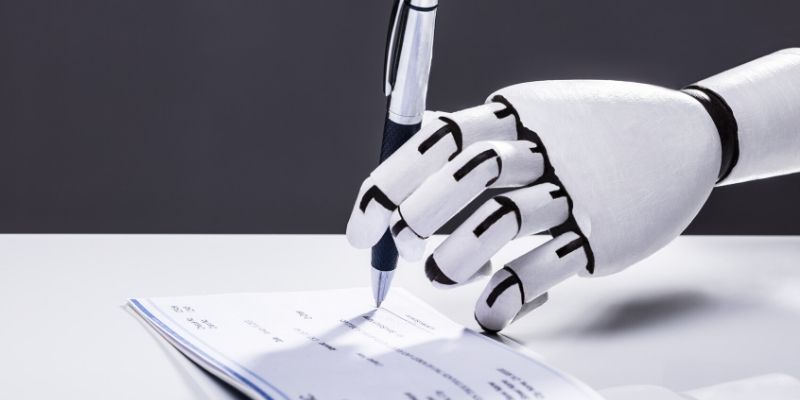 The essential functions of a robotic arm include the ability to grip, spin, and weld. Robotic arms are often used in assembly lines to help the placement of items during assembly without having to risk a human limb.
Allowing the ability to lift heavy materials that an average human isn't capable of doing. As stated earlier, the future of robotic arms involves the ability to replace a human limb in otherwise horrible situations. Making the future of robotic arms to be innovative and essential for human longevity.

What are the components of a robotic arm?
A robotic arm is typically made up of controllers, arms, end effectors, drives, and sensors. All play a vital role in being a part of a robotic arm, the most crucial being controllers.
Think of controllers as the brain of a robotic arm. They can either work automatically or be used manually, allowing the control aspect of a robotic arm to suit any specific need.
As for the actual material of a robotic arm, industrial robotic arms are typically made out of steel or cast iron. Whereas you can find cheap home-made robotic arms that are made out of wood.

Credits: Thanks for the photo to Canva.

At ipoki.com we only mention the products that we've researched and considered worthy. But it's important to mention that we are a participant of several affiliate programs, including Amazon Services LLC Associates Program, an affiliate advertising program designed to provide a mean for us to earn fees by linking to Amazon.com and affiliated sites. As an Amazon Associate ipoki.com earns from qualifying purchases.