Surveillance and espionage equipment make up a giant market, with sales of surveillance equipment worldwide projected to exceed $20 billion in 2020. The need to find answers will forever be a good way to fuel humans, and it fuels the sale of spy things too.
Do you think someone has been snooping outside your property? Maybe you suspect that your babysitter or cleaner is getting up to no good when home alone. Perhaps you simply want to know whether your partner isn't being faithful to you…
You may be quick to dismiss spy gadgets as cheap products you buy for children on their birthdays. They have little potential for any actual espionage and can be purchased at prices that won't make you blink.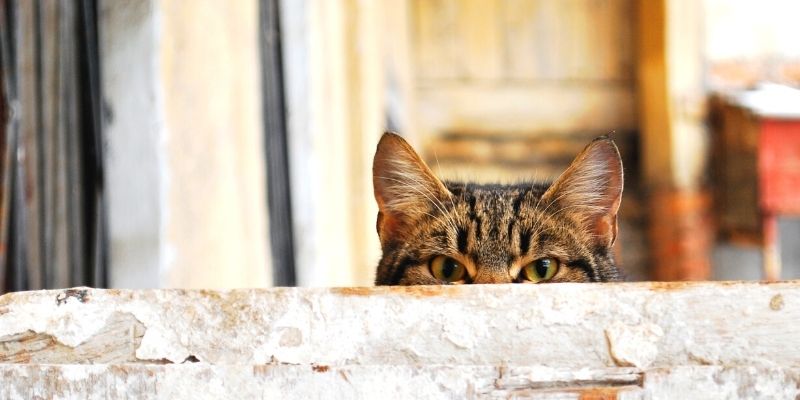 Real spy gadgets can cost a pretty penny for genuine surveillance needs that will solve all the problems mentioned above. Still, you get solid equipment that can get the job done. And I have a whole long list of ideas for you. 
Well, if you want to get just one piece of equipment, then this drone by Holy Stone is probably on the top of my list. First off, it's a drone, which means it can get to places and views that you can't. It has video recording in 4K resolution and weighs about half a pound. This is perfect for that beginner espionage (and you don't need to get the license for using it).
Not everyone wants a drone, though. If that's the case, let me take you through this list. We'll talk about the best gadgets you can get in various domains.
Do you have a question about particular spy gadget? Then use the table of contents below to jump to the most relevant section. And you can always go back by clicking on the black arrow in the right bottom corner of the page. Also, please note that some of the links in this article may be affiliate links. For more details, check the Disclosure section at the bottom of the page. 

Best surveillance gadget
If you're trying to trail someone, or you want to see what they're doing without getting too close, then you need a scope. This one will get you 6x magnification, which is a sweet spot as higher magnifications can be harder to keep still. The multi-coated optical glass lens means you get an image as crisp as if you were seeing it without your own eyes. An included carry pouch and neck strap make it easier to carry around, and a cleaning cloth keeps the lens smudge-free.
Best piece of spy equipment
A drone is one of the coolest spy gadgets you can buy, without a doubt. This Holy Stone drone is top quality. Let's go over what you get with this drone. It can be folded into a compact form, and it weighs only 0.55lbs, which makes it a cinch to move around. There's no need to scope in from rooftops when you can simply fly this drone within proximity and see what it sees in glorious 4K resolution. The brushless motors make it even more stealthy. The best part is that the software makes flying this easy, even if you've never touched a drone before.
Best anti-spy gadget
Being a good spy means never being spied upon yourself. You can't see everything, so you need to have a tool to look out for hidden gadgets on your behalf. That's what this Anti-Spy Detector from Sherry will do. It can detect RF signals and magnetic fields. Due to this, it can help you find hidden bugs or trackers and even cameras. You don't need to waste productive time being paranoid when you can simply scan for and foil the plans of anyone spying on you. The device will also give LED and sound alerts to let you know how close you are to the signal, making pinpointing it easy as ever.
Best mini spy gadget
Measuring a mere 3.5 x 3.3 x 1.4 inches, this mini spy camera is as discreet as they come. It takes some severe engineering feats to shove quality hardware in such a small chassis, but they've done that here. You get a camera capable of recording in Full HD and supports SD card storage so you can store as much video as you need. It's incredible how you still get night vision cameras on this, despite its affordability and small frame. When you think of the best spy gear, you should include this. Did I mention it has motion detection as well?
Best wireless spy gadget
Spy accessories get to a point where their form has to perform and their function, especially when they have to be indistinguishable from an everyday item. Looking like a pair of regular glasses, these spy glasses are not only recording onto an SD card, but they manage to fit a 1080p camera into the frame. And that's admirable from an engineering standpoint. The lenses can be replaced for individuals that regularly wear glasses.
Pen camera for spying
If you're looking for what would take home the award for most inconspicuous video recording spy gadgets, then I'd give it to this pen. Wait, the camera actually. It can record and take pictures in Full HD resolution, and DZFTech is so considerate that they added four ink refills because pens are meant to write. There's almost a no better way to catch someone in the act in a business place than this.
Spying sunglasses
If you're a cyclist, hiker, driver, or any sort of hobbyist that requires a pair of sunglasses, these won't look out-of-place on you. In fact, I find them to be somewhat stylish. Still, my respect increases when I realize that the lens actually has UV 400 protection and a 1080p camera packed on the bridge. The manufacturers are kind enough to include a 32GB SD card with the package too. If you want the best of disguised spy gadgets, then consider this strongly.
Best spy gadgets for cheating spouse
You might have gotten this far in the article and realized that you're not trying to catch your business partner admitting to siphoning funds. Or spy on someone in your general vicinity. Perhaps your significant other disappears for hours at a time, and you just want to find the best spy gadgets to catch a cheater with. This is what you've been waiting for. The tracker will stick with magnets to any metallic surface, and then you can do your tracking easily from the mobile app. It'll last up to 3 weeks on a single charge, and you can even listen in real-time to the audio around the tracker.
GPS spy gadget
Regardless of where you are in the world, this GPS tracker's position can be monitored in real-time from the app. Sure, there's a monthly fee, but that's exactly why the product is so inexpensive. It's one of the smallest trackers you can get and is sure not to be seen. The battery can last 30 days when tracking twice a day, which means you can stay secure, knowing it'll last a month on your target.
Best spy gadget for two 
Think of yourself trailing someone with your business partner. You lose sight of your target, but your partner doesn't. All you need is for him to tell you exactly where to go, and he does. Nobody notices, though, so it appears completely natural. It's all because you have this product tucked away in your ear, discreet and hard to spot. It has a microphone as well, so any audio near you can be quickly recorded. This is one of the best spy tech gadgets you can get.
Best cheap spy gadget
Keeping important or incriminating documents on a computer can sometimes be worrisome. With the extent hackers go to nowadays, your files may not be safe. Some people opt for paper because of this. Still, the information is sensitive, so you need it away from prying eyes. How about what looks like a screwdriver, works as a screwdriver, but can store your small valuables? This is exactly what you've been searching for. And it's cheap too. So will make a perfect gift for an aspiring spy, in case you are on a budget.