As a self-proclaimed geek, I was excited to learn that smartwatches have become all the rage. With revenues of $53.6 billion  expected by 2025 and a global market size of USD $30,43B already in 2021, it's no surprise that smartwatches are the go-to for geeks everywhere. And with a compound annual growth rate (CAGR) of 8.2% from 2022 to 2030, it looks like this trend is here to stay! So, to all of my fellow geeks out there, I'm here to share 11 ways you can benefit from smartwatches. Let's do this!
Do you have a particular question ways geeks and learners can benefit from smartwatches? Then use the table of contents below to jump to the most relevant section. And you can always go back by clicking on the black arrow in the right bottom corner of the page. Also, please note that some of the links in this article may be affiliate links. For more details, check the Disclosure section at the bottom of the page. 

Tech Lookout: Smartwatch Options 
Before we get into it, here are a few smartwatch models you can consider buying: 
Apple Watch Series 8: This latest addition to the Apple Watch lineup offers features such as body temperature sensing and car crash detection. It's a great choice for those who prioritize health and safety. Not to mention that more or less half of smart watch owner in US choose Apple. 
Fitbit Versa 3: The Fitbit Versa 3 comes with a larger screen and integrated GPS for pace and distance tracking. It also comes along with a blood oxygen sensor for improved health monitoring.
Samsung Galaxy Watch 5: This Android-compatible smartwatch features a more durable design that's perfect for those with an active lifestyle. It offers a range of health-tracking features.
Apple Watch SE (2022): The second-generation Apple Watch SE has a faster processor and better battery life than its predecessor. It offers a range of advanced health monitoring features at a more affordable price point.
11 Ways Your Life Will Get Better With a Smartwatch
Become More Organized
Smartwatches can be incredibly helpful in keeping anyone organized, with features like calendars, reminders, and task lists. By syncing their smartwatch with their smartphone or laptop, you can stay on top of your schedule and never miss an important deadline or appointment.
For example, a you can use their smartwatch to receive notifications for upcoming meetings and project deadlines. You can also set reminders to keep track of assignments and tasks. You can use the timer or stopwatch feature to help manage the time more effectively.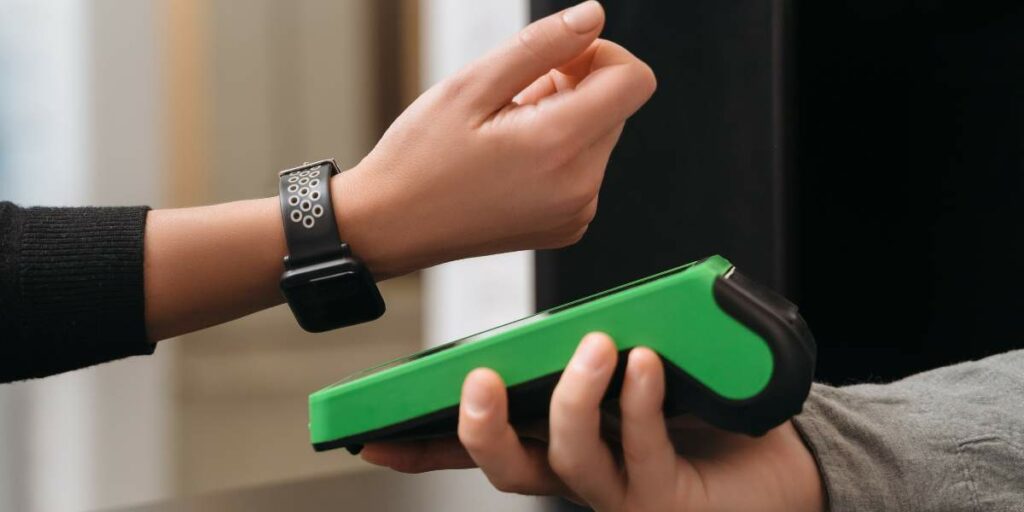 Monitor Health and Fitness
Another great feature of smartwatches is their ability to monitor health and fitness. With built-in sensors, owners can track their daily steps, calories burned, and even their heart rate. This can help them stay motivated to stay active and lead a healthy lifestyle.
Access Important Information
Smartwatches can also provide students with quick and easy access to important information. Receive notifications, check emails, and even make phone calls from your wrist without having to take out your phone. This can be particularly useful during the meetings or when they're on the go.
Increase Productivity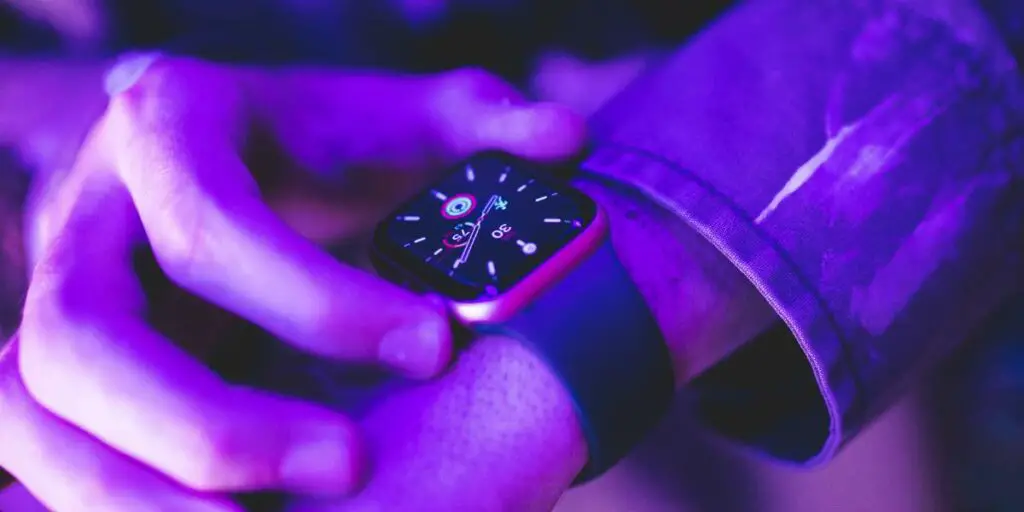 In addition to staying organized, smartwatches can also help the owners to increase their productivity. With the ability to set reminders and alarms, they can stay focused on their tasks and avoid distractions. They can also use their smartwatches to take notes, set timers, and even control their music playing on a connected device.
Stay Connected 24/7
Finally, smartwatches can help you stay connected with friends and family. You can receive messages, calls, and even social media notifications, all from their wrist. This can be particularly useful for those of us who live far away from home or have family members who live in different time zones.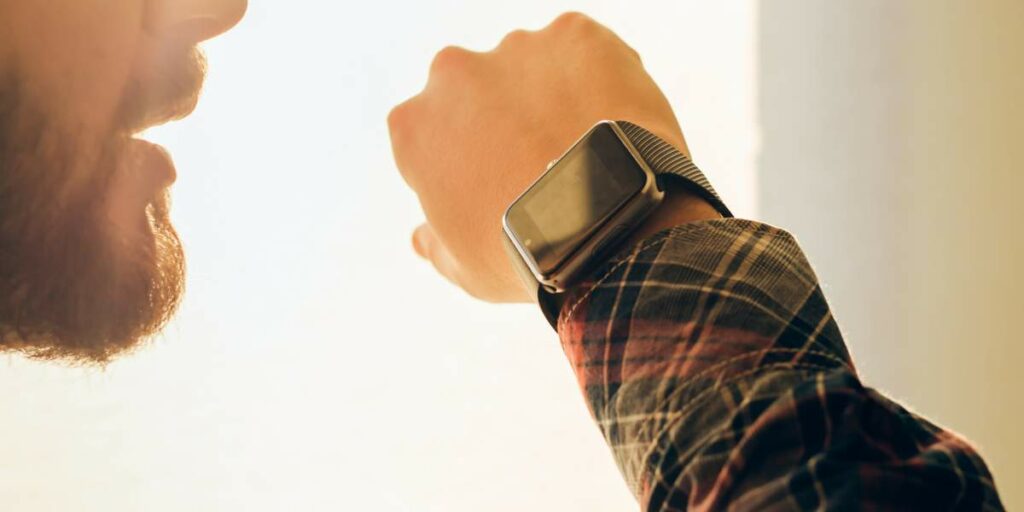 Stay Focused
One of the most important benefits of smartwatches is their ability to help the owner stay focused during meetings. Many smartwatches have a "do not disturb" mode, which can silence notifications and calls during a specified period. This can help to avoid distractions and stay focused on the task at hand.
Stay Safe 
Smartwatches can also enhance safety, as many of them have features such as GPS tracking and emergency buttons. If you find yourself in a dangerous situation, you can use the smartwatch to call for help or share location with others quickly. This can be especially useful if you are living in an unsafe areas.
Keep Track of Daily Hydration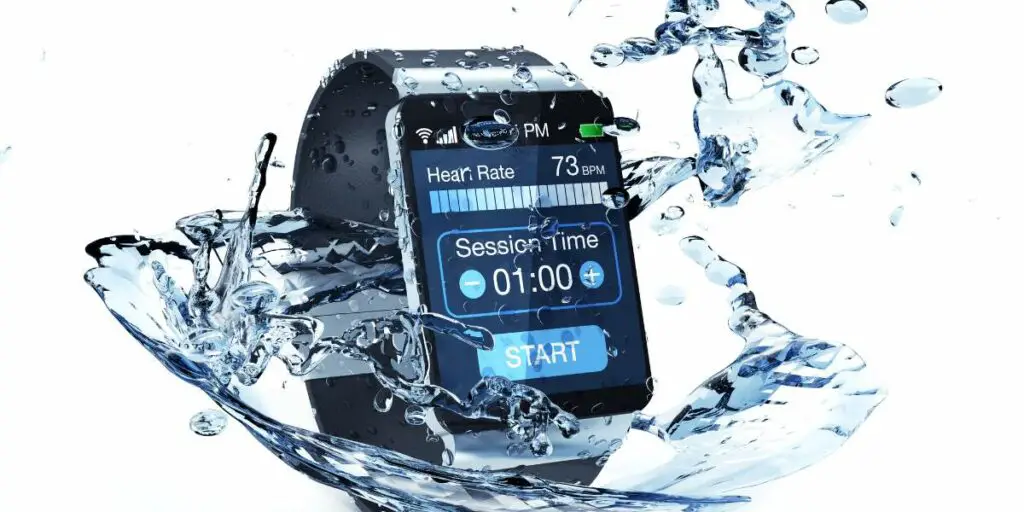 Staying hydrated is crucial for maintaining focus and mental clarity. This is especially true for those of us who are constantly on the go. Many smartwatches have hydration-tracking features that remind the owner to drink water at regular intervals throughout the day. This can help to stay energized and alert, even during long working sessions.
Track Sleeping Patterns
Getting enough sleep is crucial for success, but it can be difficult to keep track of their sleeping patterns. Many smartwatches have sleep-tracking features that monitor the quality and duration of sleep. This can help students identify patterns in their sleep habits and make adjustments to their routines as needed.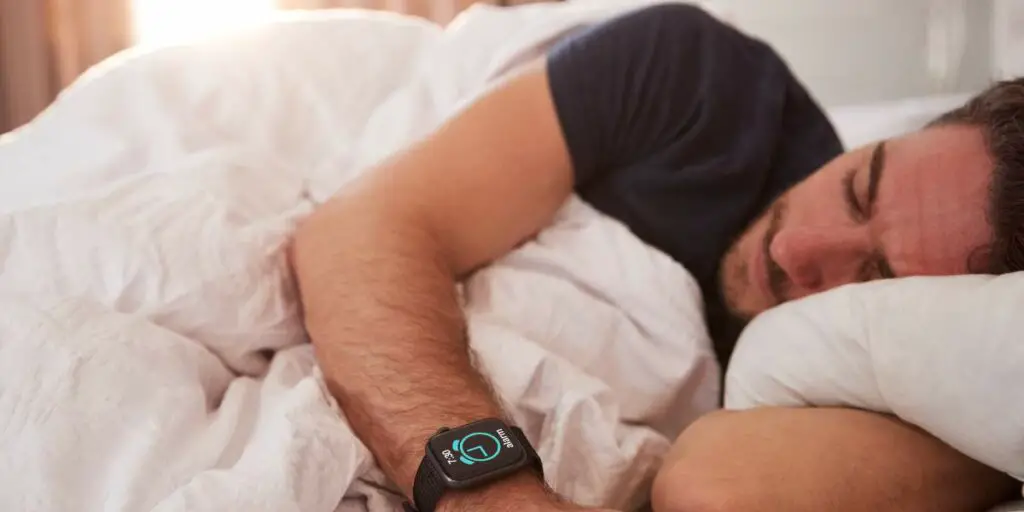 Save Money on Books
Smartwatches can also help save money, as many of them have e-reader capabilities. You can download ebooks directly to a smartwatch and read them on the go. You can do this without having to carry heavy books around. And this can also help to avoid the high costs of physical textbooks.
Reduce Screen Time
Many of us spend a lot of time on their phones and laptops, which can lead to eye strain and fatigue. Smartwatches can help reduce screen time by providing the quick access to information. You can look up things without having to check your phones constantly. This can help reduce eye strain and improve overall productivity.
Author's Bio
Marielle Elisheva is a copywriter with a specialization in Digital Marketing. Her talents lie in persuasive writing that converts readers into customers. She's passionate about teaching others how to reach a level of proficiency she and a paper writing service with expert writers have. Join her on the journey to learn about fintech, tech, science, art, and travel.
Credits: Thanks for the photo to Canva.

At ipoki.com we only mention the products that we've researched and considered worthy. But it's important to mention that we are a participant of several affiliate programs, including Amazon Services LLC Associates Program, an affiliate advertising program designed to provide a mean for us to earn fees by linking to Amazon.com and affiliated sites. As an Amazon Associate ipoki.com earns from qualifying purchases.