Picking up the tech gadgets, like a streaming device for a specific OS, like Android TV stick, can be challenging and overwhelming. The number of options is ridiculously high, and many products get to the top solely because of fake reviews. (And those are getting harder and harder to weed out). But I've done some digging to put together this post and hope I'll save you a few hours of research. 
Do you have a particular question about Android TV stick? Then use the table of contents below to jump to the most relevant section. And you can always go back by clicking on the black arrow in the right bottom corner of the page. Also, please note that some of the links in this article may be affiliate links. For more details, check the Disclosure section at the bottom of the page. 

What is an Android TV stick? And why might someone need it?
Android TV stick is a pocket-sized computer that lets you use a monitor as a powerful computer. Or connect your Android devices to the larger screen of your TV. It offers easy navigation, just like we navigate our phones. Simply put, it is a miniature, highly portable computer that will start working as soon as you plug it into a TV.
It's pretty convenient to stream your favorite shows and play games right from your mobile device with an Android TV stick. Since smartphones nowadays are equipped with a powerful processor and adequate RAM for seamless speed and functionality. 

Best Android TV stick: our top choice
This stick offers Alexa remote, enabling you to voice search anything you want. 
The quad-core processor, 8 GB storage, and Dolby Audio technology makes the device fast, allows you to store more apps, and offers an immersive audio experience.
It allows you to connect your TV, receiver, or soundbar, and enjoy up to 1080p picture quality in an instance. All you would need is a WiFi connection.
Set up is easy. You just have to plug it into your HDTV, connect to the power outlet and internet, and use it instantly. Lastly, and importantly, it is compatible with Android phones; you just have to install the Fire TV remote app and connect it via WiFi.


Cheap Android TV stick
With Miracast, DLNA, Airplay, and EZmira compatibility, this cheap Android TV stick can be used to project your smartphone, tablet, or laptop to a TV or a monitor. Equipped with a new chipset AM8272, dual decoder, and dual-core, the dongle offers fast reaction speed and smooth performance.
The HDMI port is ideal for HD projections; this enables this tiny dongle to project your small smartphone screen onto a monitor up to 3840 x 2160UHD without losing any picture quality. Plus, it doesn't require any software or driver; you just have to plug it in. Its firmware will automatically update with your Android or IOS as well.
With convenient usage, automatic updates, and cheap price point, this Android TV stick definitely worth spending a few bucks. 


4k Android TV stick
Not all Android TV sticks can offer a 4k visual experience. With 2g Ram, RK3288 quad-core processor, and 16g ROM, this Android stick enables seamless 4k streaming. 
Plus, 2.4g and 5g WiFi makes your WiFi experience versatile. If you want a larger range, turn on 2-4g while if you prefer higher-speed WiFi, switch to the 5g.
You can raise the storage capacity up to 32 GB using a micro SD card as well.
Moreover, the TV stick from RKM is compatible with the 3G dongle, supports Miracast, connects via ethernet, and has a USB on-the-go for seamless connectivity. 


Android TV stick great for gaming
This X96 Android TV stick from SUPVIN is equipped with 4 GB RAM, 32 GB ROM, quad-core 64-bit processor. It is also equipped with up to 128 GB additional storage and offers extra storage capacity through a micro SD card.
While WiFi signal drops and speed lags are common, this Android stick has 2.4 GHz as well as 5.8 GHz. So it covers a larger signal area and offers higher WiFi speeds. Plus, the device connects with your Android, tablet, earphone, keyboard, speaker, etc. pretty quickly, thanks to its Bluetooth 4.2 technology.
The mini Android TV box has a USB 3.0 port, which is around 10 times the speed of a USB 2.0, allowing you to transfer data quickly.
Most importantly, this TV stick offers 4k picture quality, fast lag-free loading, and smooth gaming experience, a treat for gaming enthusiasts.


Android TV stick buyers guide
Main features, supported channels and devices
Few of the many features to consider before making your purchase would be the price, customizability, compatibility, search function, and ease of use. Customization options should be there, you should be able to search anything you want quickly, and of course, the price should not break the bank.
Plus, be mindful that some devices don't support all content providers like Netflix and Hulu. So make sure you've checked it in advance.  
Android TV stick vs. box
The Android TV stick and box have a significant difference, and that is portability. You can carry the stick in a pocket, while it's not the case with the box. As for the price point, the Android TV stick is a clear winner. But if you want a remote with extra features and good control, the box is the better choice. Besides, Android TV boxes are generally swifter in application launch. Lastly, the content offered by both is pretty much identical, with few exceptions.
How to use an Android TV stick?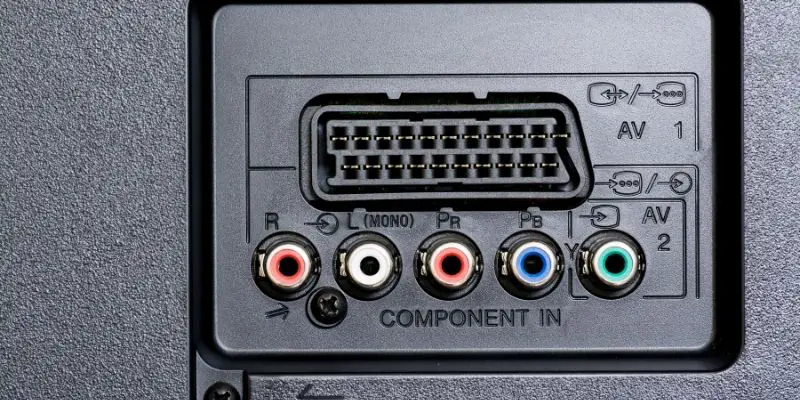 It's pretty simple to use an Android TV stick; you just have to plug it into the TV/monitor HDMI port, connect it to a power source, and connect your WiFI. Then, install your apps, and you are good to go. Once the device is ready to use, you are shown a menu where you can navigate to your desired content. Watch, play, listen and browse to find the content you like. 
How does Android TV stick work?
It is a small device equipped with a processor, RAM, and other features to make your TV/monitor screens work like a computer. You can use it with any TV/monitor with a WiFi connection. An Android TV stick offers you space for file storage; so, you can access them wherever you want. Due to its portability and ease of use, it can be a perfect travel companion.
How to control an Android TV stick?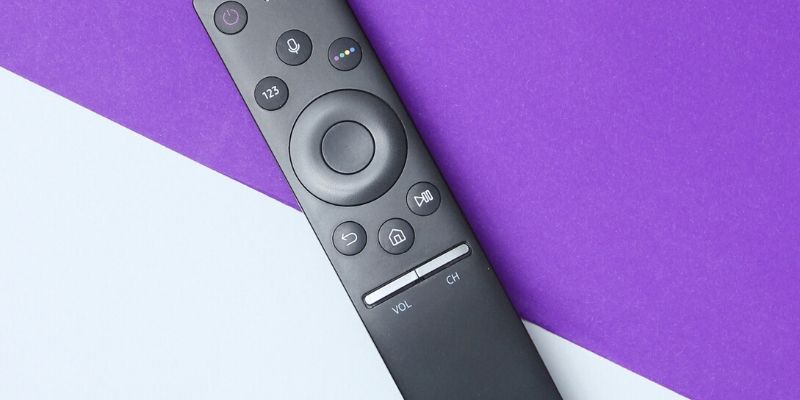 You have to download a remote control app from the play store, connect the Android TV stick, and your phone to the same WiFi network. Find the device on your phone's settings, pair it through a provided pin to get started.
If the device comes with a remote, you can use it to search, navigate, and play around with your content for better convenience.
Buying an Android TV stick. Last tip.
Before making your final purchase, make sure the Android TV stick you are going with has all the features you want. Especially the supported channels, compatible devices, storage, remote, etc. – whatever is the most important to you.
Credits: Thanks for the photo to Canva.

At ipoki.com we only mention the products that we've researched and considered worthy. But it's important to mention that we are a participant of several affiliate programs, including Amazon Services LLC Associates Program, an affiliate advertising program designed to provide a mean for us to earn fees by linking to Amazon.com and affiliated sites. As an Amazon Associate ipoki.com earns from qualifying purchases.