A collapsible cup is a cup that can fold down to a tiny thing so that it is easy to carry and store. These cups are a great alternative to those disposable cups and much more environmentally friendly.

Are you interested in a particular question about collapsible cups? Then use the table of contents below to jump to the most relevant section. And you can always go back by clicking on the black arrow in the right bottom corner of the page. Also, please note that some of the links in this article may be affiliate links. For more details, check the Disclosure section at the bottom of the page. 

Why are collapsible cups getting so popular?
There are several reasons for collapsible cups growing popularity.
Probably one of the most important is the growing consciousness of sustainability and the environment. The numbers related to the volumes of discarded paper and plastic cups are leaking into media, and the trend doesn't look good.
Clean Water Action advocacy group once calculated that Starbucks alone uses more than 8,000 paper cups just in one minute. 
That's why startups like Vessel offering coffee connoisseurs to rent a cup when purchasing "to go" seem to be onto something.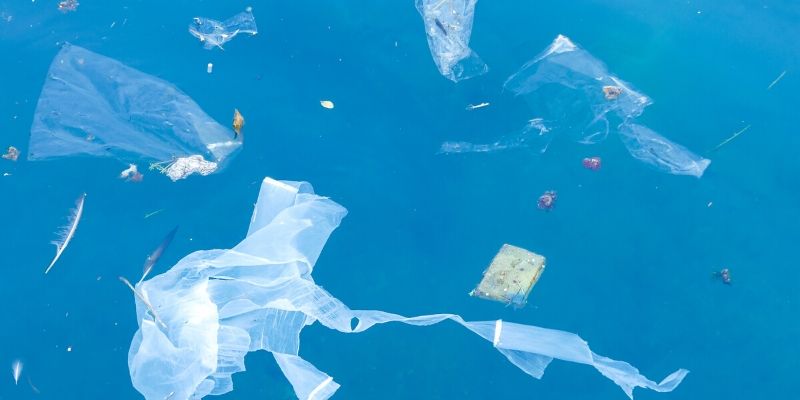 And "collapsible cups" is the trend in the same vein. 
But on top of it, these cups are also super convenient. Those fold up small, making them easy to carry almost anywhere. It's simple to store it, so these are great to take with you when hiking or camping. Also, you don't have to worry about having a car filled with used paper cups. 
You can pack collapsible cups in your bag, a backpack, a jacket pocket, or carry it the glove compartment of your car.
So, convenience, eco-friendliness, price/value, and in some cases, dope design – these are some of the reasons explaining why collapsible cups are so hot (just like electric skateboards). 


6 things to look at when choosing collapsible cups
When picking a collapsible cup, there are a few things you may want to consider.
The size. Those come in various sizes. So look for the size you want.
Material. The material that the cup is made out of will determine if it is suitable for both hot and cold drinks. If you want your collapsible cup for coffee, then you are going to find the one that will remain reasonably cool on the outside so that you don't burn your hand.
Durability. You want a collapsible cup that is going to hold up for at least a few years, no matter how often you use it.
Design. The design and egonomics are also going to be important. You don't want something too heavy, and you may want an item that fits into the cup holder of your car.
Lid. Look for a collapsible cup that has a tight-fitting lid. You also want to see if the cup lid comes with a small opening so that you don't have to take the top off completely to drink.
Price. Price is always a consideration when purchasing anything. The cost of a collapsible cup is no different. Make sure that the piece you are about to purchase is both affordable and a good value for you are getting. (Or just check the list below – I've don't some research for your convenience). 

Compare the best collapsible cups 
$12.49
in stock
as of September 16, 2023 4:06 am
$14.99
$21.99
in stock
as of September 16, 2023 4:06 am
$24.55
in stock
2 new from $19.95
as of September 16, 2023 4:06 am
out of stock
as of September 16, 2023 4:06 am
out of stock
as of September 16, 2023 4:06 am

Best collapsible cup with straw
Best collapsible cup with straw by Stojo
2 new from $19.95
Free shipping
as of September 16, 2023 4:06 am
If you are looking for a collapsible cup that will allow you to drink without removing the lid, the Stojo might be a great option. It is the best collapsible cup that comes with a reusable straw (and overall too). These are built to last a lifetime and made of extra safe, fully recyclable materials. And the company has an incredible mission also – commit 1% of our annual revenue to environmentally-focused nonprofits.
And even though it was proven that drinking through the straw doesn't really protect your teeth from the stains, some might still enjoy sipping the drinks slower without the risk of spilling the liquid. But here's the sustainability and environmental consciousness come to play again.
It's hard to estimate the share of plastic straws in overall plastic pollution with certainty.
But some would say that there are about 437 million to 8.3 billion of straws buried around the global shorelines.
And even if it's only a fraction of total plastic waste ended up in the ocean, a tiny change and shift to reusable straws is still a step in the right direction. 
Apart from the straw… This cup comes in various sizes, including 8oz, 12 oz, 16oz, and 24oz. So you can choose the one you want. Besides, these cups come in a wide variety of colors and can be used for either hot or cold drinks.
It is exceptionally durable and is designed to be leak-proof. When you've finished drinking from the cup, simply place the lid back on tightly, and you don't have to worry about any residue leakage.
When collapsed, these are about 2 inches high and 4 inches around. Both the cup and accompanying straw are easy to wash, dishwasher safe and recyclable.

Collapsible cup best for travel
Collapsible cup best for travel by ME.FAN
as of September 16, 2023 4:06 am
When camping, hiking, or any type of traveling, you don't want to pack anything that takes up a great deal of the limited space you may have. One of the best collapsible cups for traveling is the ME (comes 4 in a pack). Those are made from food-grade silicone with stainless steel rim and plastic lid. There are measuring marks inside of the cup.
These cups hold 9.22 ounces, and there is a cord that hooks the lid to the bottom of the item so that nothing gets lost. It folds down ultra-thin to just 0.59 inches.
It can accommodate a broad temperature range from -40 degrees Fahrenheit to 480 degrees Fahrenheit. It should be noted that the lids for these cups are not designed to fit tightly.

Best collapsible silicone cup
Best collapsible silicone cup by Craftersmark
 out of stock
as of September 16, 2023 4:06 am
If you are looking for a cup that is durable and easy to clean and won't break when dropped, then a collapsible silicone cup may be just what you need. The Craftersmark's cups made of food-grade BPA free silicone. It also comes with a carabiner so you can hang the cup on your backpack.
This cup is heat resistant and has a temperature range from -40 degrees Fahrenheit to 480 degrees Fahrenheit. This cup has an extra cover to protect your hands from hot drinks, it holds about 18.5 ounces (550ml). And it also has a unique spout so that you don't have to remove the entire top when taking a drink.
This collapsible cup is dishwasher safe and comes with a 2-year money-back refund. The lid does not seal tightly.

Collapsible cup with lid
Best collapsible cup with lid by Trgowaul
 out of stock
as of September 16, 2023 4:06 am
Collapsible cups are great, but it has to have a lid if you are planning to use t on the go. Otherwise, any residue left in it might spill all over the place.
And if the drink was sweet, it might end up attracting little bugs. So another option is a collapsible travel cup by Trgowaul with a fitted lid.
This cup is made from food grade BPA free silicone. It has an anti-scald ring for safety as it protects you from any hot liquid inside. This cup comes with a D shaped hiking hook and is only 2.16 inches high.
It is also dishwasher safe. While the lid does seal, any shaking can loosen the plug, causing the cup to leak. And no ant colonies would be built inside.

Collapsible cup made of stainless steel
Collapsible cup made of stainless steel by AceCamp
as of September 16, 2023 4:06 am
Are you one of those people who do not like plastic or any plastic feeling cup? If so, the steel option, like this one by AceCamp, maybe a great solution.
Steel cups are environment-friendly, reusable, and recyclable without degradation. And they are also very durable. 

This cup can be purchased in a 2 ounce or 5-ounce versions, and it comes with a tight-fitting lid. It is dishwasher, safe, and freezable. It has a leak-proof design. And, get this, in case of emergency, it can be used as a cold or hot compress.
Credits: Thanks for the photo to Canva.

At ipoki.com we only mention the products that we've researched and considered worthy. But it's important to mention that we are a participant of several affiliate programs, including Amazon Services LLC Associates Program, an affiliate advertising program designed to provide a mean for us to earn fees by linking to Amazon.com and affiliated sites. As an Amazon Associate ipoki.com earns from qualifying purchases.