Alright, tech aficionados and language buffs, buckle up! The world of language education is getting a serious tech makeover, and it's about as revolutionary as when Marty McFly discovered the hoverboard. Gone are the days when you'd lug around a stack of flashcards thicker than a triple-decker sandwich or sit in a classroom wishing you could fast-forward the lecture like a YouTube ad.
Enter the digital age, where learning a new language is as easy and engaging as beating that final boss level. 
So, what's the big deal with these online platforms and mobile language applications? Imagine this: you're chilling in your favorite bean bag, sipping on a soda, and you're learning Japanese. No need to schedule a class or even change out of your PJs. It's all about flexibility and fun, with a dash of "I'm learning Spanish while waiting for my game update to download." These platforms are like a virtual international café, minus the overpriced coffee.
So, whether you're a night owl who gets a linguistic kick at 3 AM or someone who squeezes in a lesson on the subway, the availability of online platforms has got your back. Let's dive into some other ways technology is there to help you to learn the new language. 
Do you have a particular question about new techy ways to learn languages? Then use the table of contents below to jump to the most relevant section. And you can always go back by clicking on the black arrow in the right bottom corner of the page. Also, please note that some of the links in this article may be affiliate links. For more details, check the Disclosure section at the bottom of the page. 

Availability of Online Platforms & Mobile Language Applications
One of the most significant contributions of technology to language education is the availability of online platforms and mobile applications. 
These tools have completely changed the learning landscape by breaking down the barriers of time and location. Learners can now access language courses and resources anytime, anywhere, without the constraints of a physical classroom. 
Language students can even use their smartphones to access interactive lessons, practice vocabulary, and have real-time conversations with native speakers worldwide with platforms like Preply and similar language platforms. This accessibility has opened up a world of opportunities for language learners of all ages and backgrounds.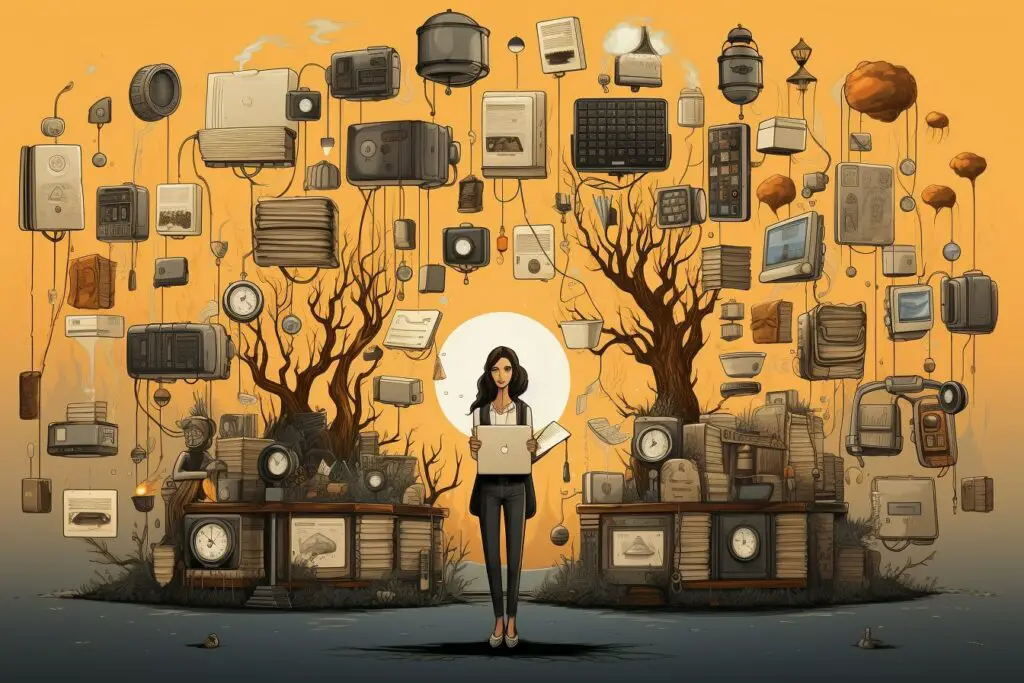 Use of Innovative Language Learning Techniques
Aside from online platforms, language learning is further enhanced by incorporating innovative techniques in their learning platforms. The use of gamification and adaptive learning of tech-driven platforms allow them to create engaging and immersive experiences. 
The use of gamification has shown great potential as an effective method for learning a foreign language. Incorporating game design elements like rewards, challenges, and leaderboards not only makes the learning process enjoyable but also highly motivating. Learners can earn points or badges as they progress through lessons, stimulating their desire to improve and achieve a sense of accomplishment. 
Additionally, adaptive learning algorithms personalize the learning experience based on individual strengths, weaknesses, and learning styles. This personalized approach ensures that learners receive targeted instruction and practice, maximizing their linguistic development.
However, there are a lot of concerns of gamifying too much of language learning. Many researchers noted that gamification is a concept that originated from video games and that some platforms come with gamified language lessons that are poorly designed to effectively support language learning. As such, experts warn language learners to always choose well-designed online platforms that only use gamification concepts as tools to further language education.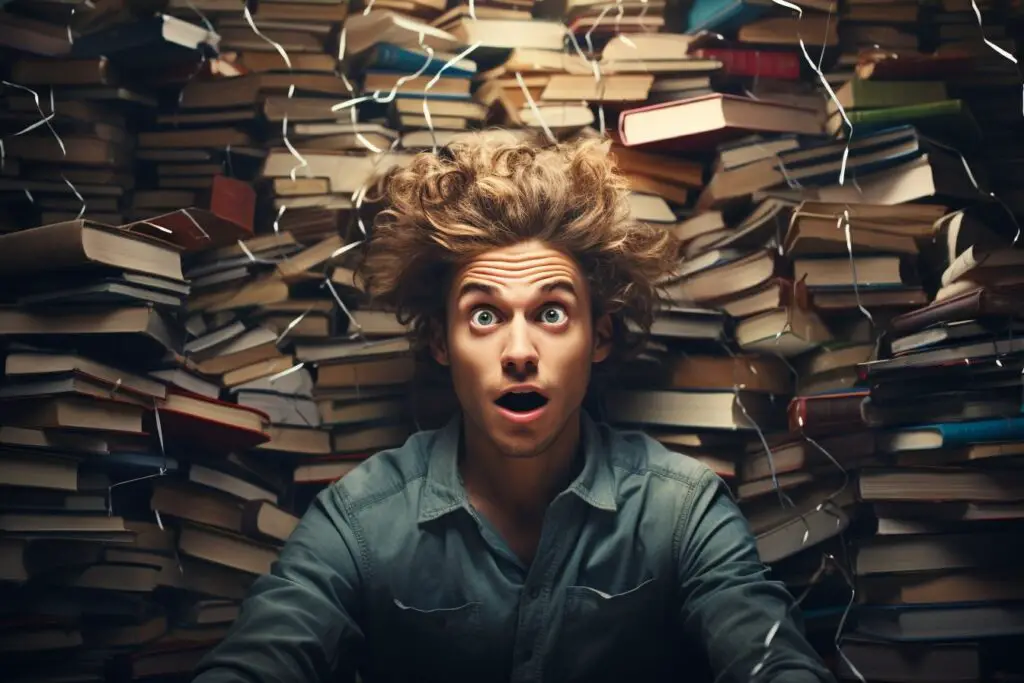 Simulation of Real-Life Use of Language Scenarios 
In addition to online platforms, virtual reality (VR) is another technological innovation that has revolutionized language education. 
By simulating real-life scenarios and environments, VR enables learners to practice language skills in a safe and immersive setting. For example, language learners can virtually visit a café in a foreign country and engage in conversations with virtual characters, enhancing their listening and speaking abilities. 
Furthermore, VR provides learners with cultural immersion, allowing them to experience the customs, traditions, and social norms associated with the language they are learning. This exposure to authentic cultural contexts deepens learners' understanding and fosters a more profound connection to the language.
Use of Language Learning Chatbots & AI-powered tutors
Another significant contribution of technology to language education is the rise of language learning chatbots and AI-powered tutors. These technologies offer interactive and personalized language learning experiences for learners of all levels.
These intelligent systems use natural language processing and machine learning algorithms to interact with language learners in real-time. Learners can have conversations with chatbots, receiving instant feedback and guidance on their grammar, vocabulary, and pronunciation. 
Aside from instant feedback and guidance, language learning chatbots and AI tutors offer learners a unique opportunity to practice conversational skills at any time and place. Learners can engage in simulated conversations with the chatbot, allowing them to practice dialogue formation, sentence structure, and natural language usage. Some advanced chatbots even incorporate natural language processing capabilities, making the interactions feel more human-like.
Additionally, AI-powered tutors can analyze learners' progress and provide tailored recommendations for improvement. By leveraging the power of AI, language learners have access to personalized, responsive, and patient language partners, enhancing their conversational skills and building confidence. Through AI-powered tutors, learners receive targeted practice materials and exercises that cater to their individual learning goals.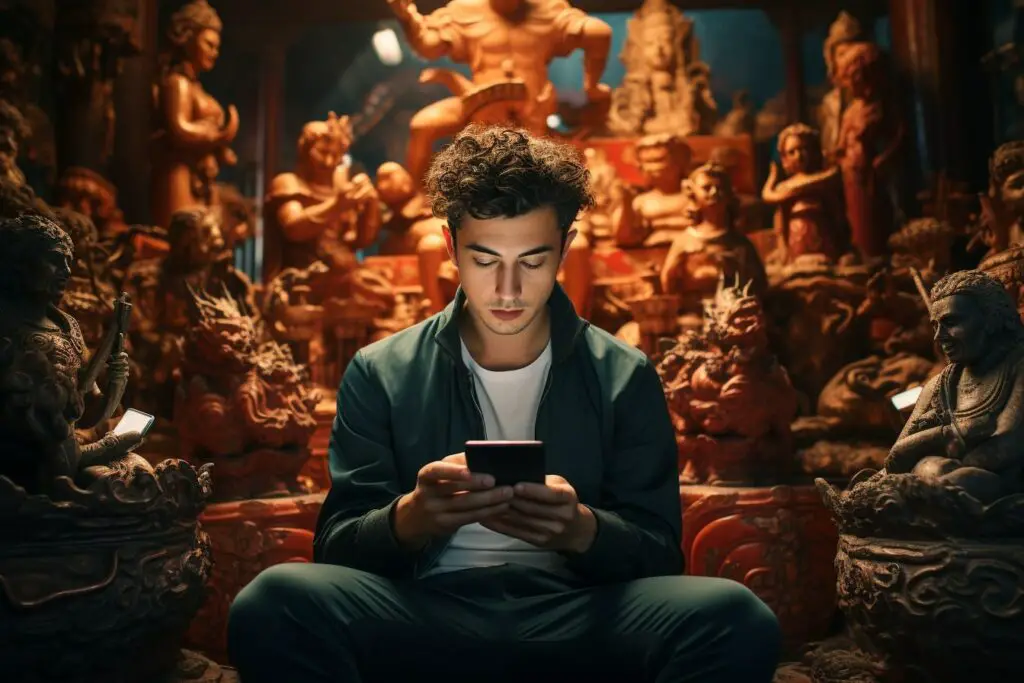 Plus, unlike human tutors who have limited availability, virtual assistants and AI-powered tutors are available 24/7, facilitating continuous learning. Learners can access these tools whenever they have spare time, reinforcing their language skills regularly. Having the ability to learn whenever they want and at their own speed allows individuals to have a consistent learning experience and make the most of the opportunities for practicing languages.
However, despite the advancements AI-powered tutors and chatbots bring, they can also concoct false information. That is because the models are engineered to predict the next word in a sequence. They do not stick to facts. 
In order to overcome these challenges, it is essential for human teachers to empower students to ask more insightful questions and view AI as a valuable teaching assistant that enhances their educational journey, leading to enhanced academic achievements.
Digital Language Assessments
Additionally, technology has transformed the assessment and evaluation methods in language education. 
Traditional exams are now gradually being replaced by digital assessments that offer more authentic and comprehensive evaluations. Online platforms can analyze learners' language production, providing detailed feedback on grammar, vocabulary usage, and even intonation. 
These assessments not only measure learners' proficiency but also provide valuable insights for instructors to adapt their teaching strategies accordingly. By leveraging technology in assessment, language education becomes more objective, efficient, and learner-centered.
Technology Taking Language Education to Newer Heights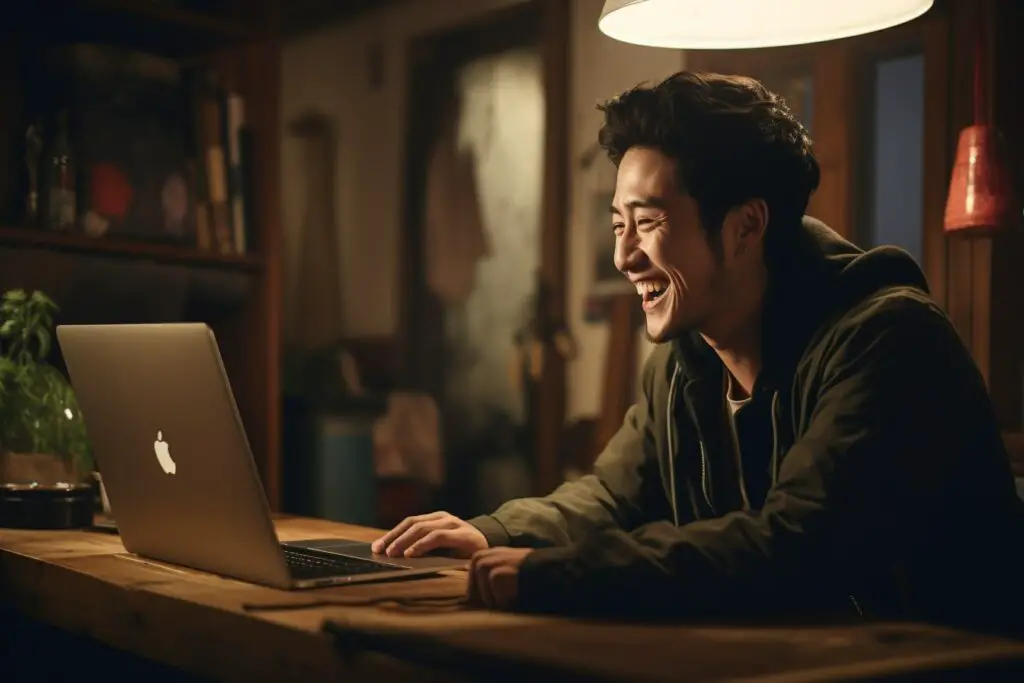 And now, for the grand finale in our tech-savvy linguistic symphony: Technology isn't just nudging language education up a notch; it's rocketing it into a new stratosphere. Imagine strapping on a VR headset and strolling through the streets of Paris, all while perfecting your French "r's" — that's the kind of interactive experience we're talking about.
Online platforms and apps are just the tip of the iceberg. With AI tutors that never sleep (and thankfully, don't need coffee), you can practice your Mandarin tones until they're pitch-perfect, at any hour of the day. VR can transport you to a virtual Rome where you can order gelato in flawless Italian, all from the comfort of your couch.
This is personalized learning on steroids, folks. It's like having a language tutor, cultural guide, and travel buddy all rolled into one, without the hassle of packing a suitcase. You're not just learning a language; you're living it, breathing it, and (if technology has its way) probably dreaming in it soon.
As we peer into the crystal ball of language learning, the horizon is buzzing with potential. We're looking at a future where language barriers crumble at the click of a button, and cultural understanding is just a headset away. The world of language learning knows no bounds, and frankly, neither does our excitement.
So, whether you're a digital nomad, a curious polyglot, or just someone who wants to order sushi like a boss, technology is your new best friend. It's revolutionizing language education one click, one app, and one conversation at a time. Let's embrace this brave new world where speaking another language is as easy as hitting the 'power' button. Game on!
Credits: Thanks for the photo to Canva.
At ipoki.com we only mention the products that we've researched and considered worthy. But it's important to mention that we are a participant of several affiliate programs, including Amazon Services LLC Associates Program, an affiliate advertising program designed to provide a mean for us to earn fees by linking to Amazon.com and affiliated sites. As an Amazon Associate ipoki.com earns from qualifying purchases.