Distance learning has been around at least since the 1800s, but the concept really took off with the dawn of the new millennium. Today, learners of all ages from across the globe are bettering themselves without ever having to step into a physical classroom. It's a successful model since 75% of students who learned online during the pandemic want to continue doing so today.

So, you've joined the e-learning bandwagon, diving into courses without setting foot in a traditional classroom. Brilliant move! After all, who wouldn't love learning in pajamas? But hold up – there's a catch. As with anything online, there are some cyber boogeymen lurking around. Fear not, we've got your back with seven super-smart tech tips to keep your data safer than a secret level in your favorite video game.
Do you have a particular question about ensuring your e-learning safety? Then use the table of contents below to jump to the most relevant section. And you can always go back by clicking on the black arrow in the right bottom corner of the page. Also, please note that some of the links in this article may be affiliate links. For more details, check the Disclosure section at the bottom of the page. 

#1 Protect Your Account with a Strong Password
Think of your e-learning account as a treasure chest of your personal deets – from your name and email to, oh boy, maybe even health info. You wouldn't want some sneaky hacker getting their grubby digital hands on that, right?
Start by coming up with a secure password. Create a password that's a tough nut to crack – think at least ten characters with a mix of numbers, symbols, and both upper & lower case letters. And please, don't scribble it down where prying eyes can peek!
Splitting dozens of complex passwords manually can be a pain, so use a password manager. They're handy since they remember and create as many tough-to-crack passwords as you need. Top this a notch; some password managers even allow you to create passkeys. Passkey technology integrates biometric authentication with cryptographic keys, which makes your credentials harder to crack. They are great substitutes for traditional passwords.
#2 Upgrade Password Security with Two-factor Authentication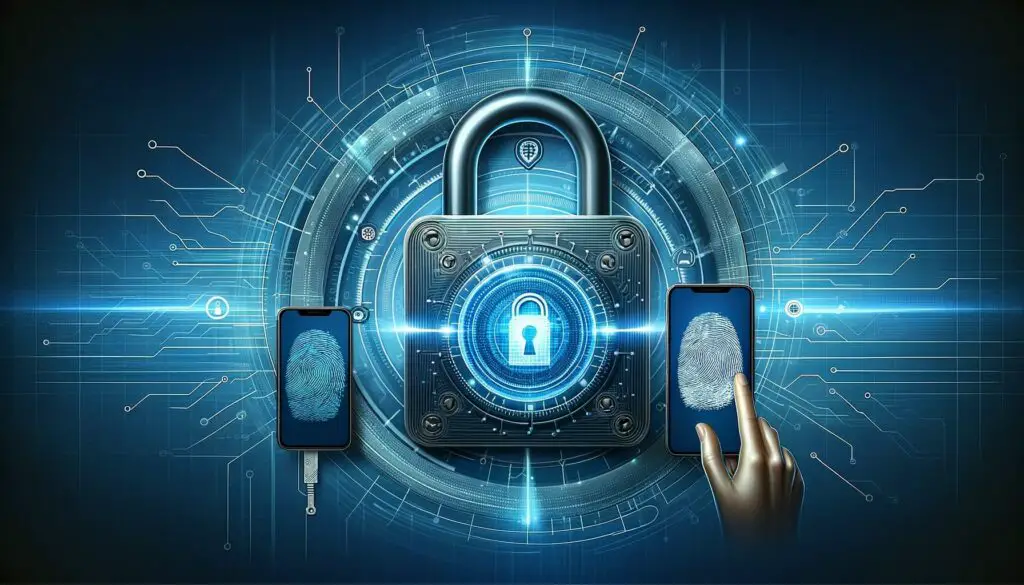 Beefing up your passwords is like adding an extra lock on your door. However, it can't protect you from cyberattacks on the e-learning platform. E-learning has exploded during the pandemic, yet increased security didn't follow the increase in demand. Many institutions were left vulnerable to data breaches, resulting in stolen login details.
So what if the bad guys get crafty? That's where 2FA comes in, the security equivalent of a watchdog that barks when strangers try to sneak in. It sends you a secret code to make sure it's really you trying to log in. Nifty, right?
A compromised account isn't the end of the world, especially if you secure it with 2FA. Many password managers come with the function, so enable it while sorting your passwords out. 2FA detects whenever someone's trying to log into your account from an unknown device. It sends a verification code via SMS or an authenticator app, so only you can complete the login.
#3 Be Wary of Phishing Scams
Picture this: you get an email that looks like it's from your school, but oh wait – it's a trap set by cyber crooks! These phishing scams are getting smarter, thanks to AI. But you're smarter! Always check that emails are from legit ".edu" addresses. When in doubt, give the supposed sender a shout. And hey, loop in your IT department if something smells phishy.
Cybercrooks love tricking people into visiting bogus sites, downloading malware onto their devices, or sharing their personal information. Phishing is among their favorite methods. It uses email to impersonate people like your teachers or faculty, urging you to click on a harmful link to resolve some issue.
Such emails are getting more sophisticated, especially now that AI tools can be used to write them convincingly. You can still avoid such scams by being vigilant. Make sure any school-related correspondence comes from addresses ending in .edu. Reach out to the person who supposedly sent the message when unsure and inform the institution's IT department if you suspect foul play.
#4 Turn On Automatic Updates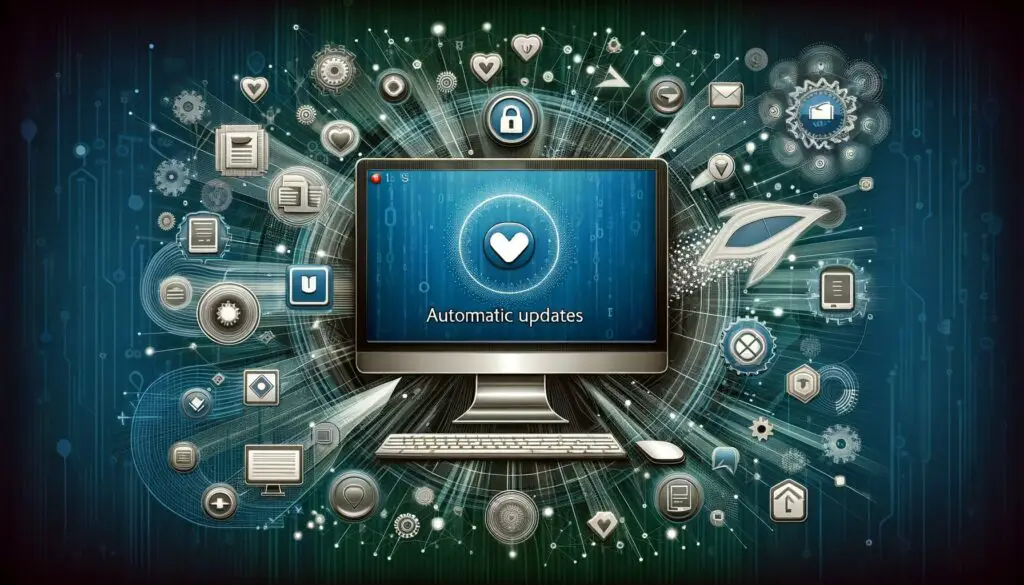 Hackers love finding chinks in digital armor, so keeping your software updated is like wearing an invisible cybersecurity cloak. Turn on those automatic updates for your OS, anti-malware, and all the other digital tools you use. It's like getting an instant upgrade to your defenses!
#5 Be Mindful of How and Where You Connect From
Alright, so one of the coolest things about e-learning is that you can literally do it from anywhere – your bedroom, a café, or even while lounging at the park. But here's the catch: not every Wi-Fi is a safe haven. Public Wi-Fi networks are like those sketchy alleys in video games – full of potential traps and lurking dangers. On these networks, hackers can easily eavesdrop on your online activities, and before you know it, your precious data could be in their grubby hands.
So, how do you beat this level? Simple – use a VPN, a Virtual Private Network. It's like having a personal digital bodyguard that encrypts your internet traffic, turning it into a secret code that's as undecipherable as an ancient, lost language. This way, whatever you do on your e-learning platform stays between you and the platform. But beware of those free VPNs lurking out there – they're often like those free-to-play games that are actually full of hidden costs and risks. Instead, invest in a reliable, paid VPN. Do your homework – read user reviews, check out ratings, and maybe take a peek at Reddit's VPN comparison table. It's like choosing the right gear before embarking on an epic quest.
#6 Back Your Data Up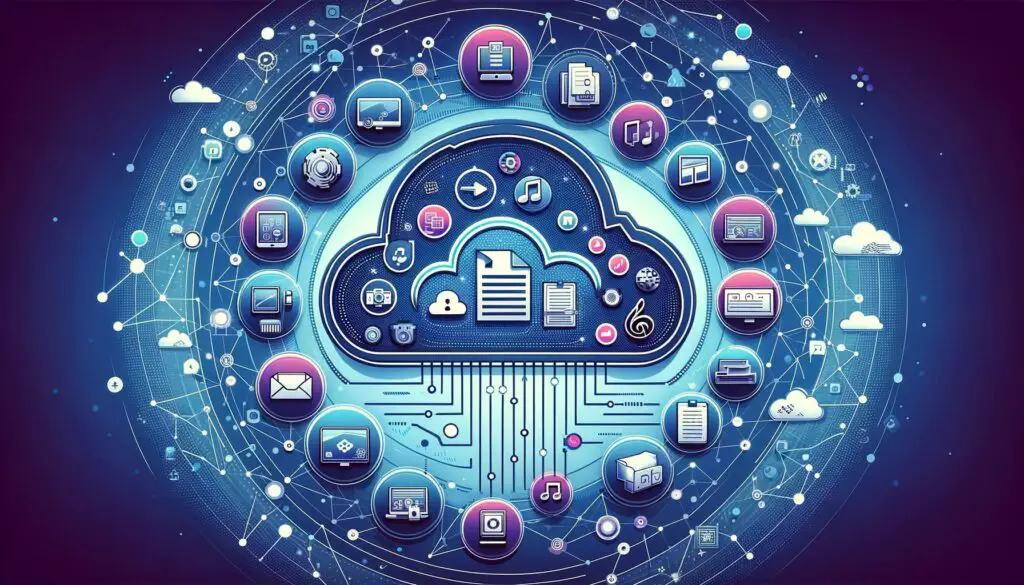 Picture this: you've spent hours, days, or even weeks working on your assignments, essays, and projects. Then, suddenly, a cyber mishap strikes – a virus, a hack, or just a plain old system crash. In a blink, all your hard work vanishes into the digital ether. It's the equivalent of losing all your progress in a game because you forgot to save. Nightmare, right? That's why backing up your data is as crucial as saving your game progress. Whether it's on cloud storage or a physical drive, having a backup is your safety net.
But wait, there's more – just backing up isn't enough. You've got to add a layer of secrecy to it. Encrypt your data. It's like casting a protective spell over your files, turning them into unreadable gibberish to anyone who doesn't have the magic key (that's you, by the way). Most cloud services do this automatically, giving your data an invisibility cloak. If you're more of a DIY person, manually encrypting your data before storing it on a physical drive works too. It's like adding an extra level of defense to your digital castle.
#7 Choose the Right E-Learning Platform
University students are stuck with the platforms their enrollment provides. However, you have more options and agency if you're studying for a certificate or engaged in other forms of self-study.
If you're hunting for the perfect e-learning platform, play detective. Dig into their privacy policy. How do they guard your data? Have they had breaches before? Knowledge is power, and asking these questions gives you the upper hand in choosing your digital learning ally.
Obtaining answers to these questions will put you at ease and help you select the best e-learning provider.
Final Thoughts
E-learning is like a cool new level in the game of education. But remember, with great digital power comes great responsibility – to keep your data safe and sound. Follow these tips, and you'll be the boss of your own cybersecurity destiny. Game on!
Credits: Thanks for the photo to Canva.
At ipoki.com we only mention the products that we've researched and considered worthy. But it's important to mention that we are a participant of several affiliate programs, including Amazon Services LLC Associates Program, an affiliate advertising program designed to provide a mean for us to earn fees by linking to Amazon.com and affiliated sites. As an Amazon Associate ipoki.com earns from qualifying purchases.