Picture this: You're cruising down the highway, your favorite Spotify playlist is on, and you suddenly have the urge to watch that latest episode of "Stranger Things" on Netflix. But wait, you're driving! Enter CarBridge, the app that promises to bridge the gap between your car's infotainment system and the apps on your iPhone. But the big question on everyone's mind is, "Is CarBridge safe to use?" Let's dive in and find out.
Do you have a particular question about CarBridge app safety? Then use the table of contents below to jump to the most relevant section. And you can always go back by clicking on the black arrow in the right bottom corner of the page. Also, please note that some of the links in this article may be affiliate links. For more details, check the Disclosure section at the bottom of the page. 

Is CarBridge Safe to Use?
CarBridge, at its core, is a tool that allows you to open any app on your car's infotainment screen. Sounds cool, right? But there's a catch. To get CarBridge up and running, you need a jailbroken iPhone. Now, for the uninitiated, jailbreaking is essentially unlocking your iPhone to allow for functionalities that Apple usually restricts. It's like giving your iPhone a shot of adrenaline, but with some risks attached. One user on macrumors.com mentioned, "I have had CarBridge for years; it works fine on my jailbroken iPhone 7. There's absolutely no way to use it without jailbreaking your iPhone."
Security and Privacy Concerns
Jailbreaking your iPhone can be like opening Pandora's box. While it gives you unparalleled freedom, it also exposes your device to potential threats. And when you're dealing with an app that interacts with your car, you want to be doubly sure. Any site claiming to offer CarBridge without a jailbreak is a scam. 
Now, here's the kicker: it's crucial to ensure you're using the correct site. The internet is rife with sites that look legit at first glance but are wolves in sheep's clothing. For instance, carbridgeapp.com is rated as trustworthy by scamadviser and claims no jailbreak is needed. The domain has been around for 2 years.
But then there's carbridge.app, which has a higher trust score on scamadviser, clearly states the need for a jailbreak, and has been around for an even longer 3 years. CarBridge users on reddit confirm the jailbreak requirement (and also the fact that the app works fine), further solidifying its credibility. So, always do your homework before diving in.
User Reviews and Feedback
The voice of the people often speaks volumes. One user shared on macrumors.com, "I have a jailbroken XS on iOS 14 that I use for a GPS spoofer. I also tried CarBridge, and it's ok. Mostly have to start videos playing on the phone first, and then they play on the car's screen." It's clear that while many find the app useful, it's not without its quirks.
Latest Updates and Compatibility
CarBridge is keeping up with the times. According to their official FAQ, it's compatible with the latest iOS 16. And for those Android users feeling left out, there's good news. No rooting is required for this tweak. But always remember to download the necessary free apps to connect CarBridge to your phone.
iOS Compatibility of CarBridge
For all the Apple aficionados out there, CarBridge has got you covered. From the vintage iPhone 7 to the latest models, if it's jailbroken, CarBridge is game. And with the app being compatible with the latest iOS 16, it's clear they're in it for the long haul.
Recent Updates and Bug Fixes
Like any good app, CarBridge is constantly evolving. They're not just resting on their laurels. Regular updates ensure that bugs are squashed, and the app runs seamlessly. And if you ever run into any issues, their FAQ is a treasure trove of information.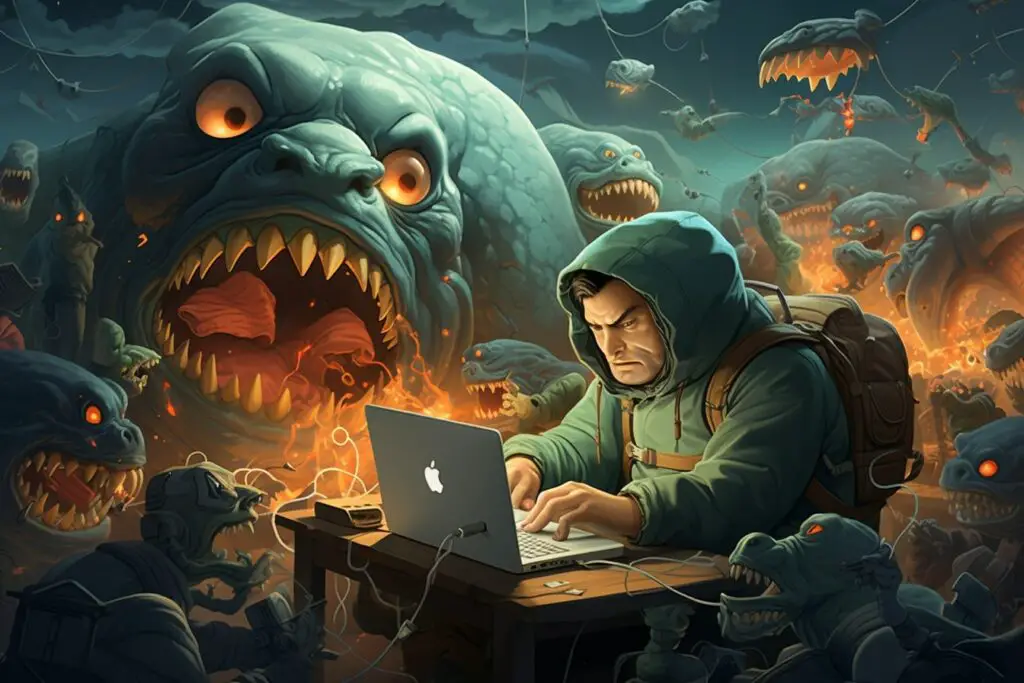 Official Website and Support
Navigating the vast digital ocean, it's easy to get lost among the myriad of apps and services. But when it comes to CarBridge, safety first! Always ensure you're swimming in the right waters.
Accessing CarBridge's Official Website
Ever tried searching for a YouTube tutorial and ended up on a video of a cat playing the piano? The internet's a wild place. When looking for CarBridge, always double-check the link. There are plenty of doppelgangers out there, but only one true CarBridge. Remember, it's not just about getting the app; it's about ensuring your data remains as private as your diary. Google might be your best friend, but even best friends can lead you astray. Always consider the source and do your own research.
Contacting CarBridge Support
Got a hiccup with the app? Before you turn to a random forum or a questionable YouTube video, head straight to the official support. They're the MacGyvers of CarBridge, ready to help you troubleshoot. And let's be real, would you rather trust a random username like "TechGuru_100" or the official support team? The answer's a no-brainer.
Common Issues and Troubleshooting
Every software, no matter how brilliantly crafted, can have its off days. Think of it as a slight hiccup, not a full-blown existential crisis.
Fixing Common Problems with CarBridge
If CarBridge were a vehicle, think of this section as your trusty toolbox. Encountering a glitch? Don't panic. Before you consider throwing your smartphone against the wall, take a deep breath. Most common issues have simple fixes. And remember, Google Maps might show you the way on the road, but when it comes to CarBridge, always rely on official guides. Safety and accuracy should be your focus.
Tips for Optimal Performance
Want to get the most out of CarBridge? Ensure you're running the latest version. It's like giving your car a tune-up. Regular updates ensure a smoother ride. And while you might be tempted to multitask, avoid running too many applications. It's not about the app's ability; it's about ensuring you're not causing unnecessary distractions while driving. Remember, technology is there to assist, not to dominate.
Final Thoughts
"Is CarBridge App Safe?" It's a question every tech-savvy iPhone has likely asked, especially those familiar with Android Auto. In today's digital age, where a single touch can lead to a world of content, ensuring the safety of the apps we use is paramount. Before diving headfirst into CarBridge, it's wise to operate with caution. Check its reviews, especially from trusted sources. If you're considering buying the full version, do your research. While the app offers a unique utility that might seem virtually unmatched, remember the age-old adage: if something seems too good to be true, it probably is. 
Credits: Thanks for the photo to Canva.
At ipoki.com we only mention the products that we've researched and considered worthy. But it's important to mention that we are a participant of several affiliate programs, including Amazon Services LLC Associates Program, an affiliate advertising program designed to provide a mean for us to earn fees by linking to Amazon.com and affiliated sites. As an Amazon Associate ipoki.com earns from qualifying purchases.